(New York, March 3rd 2021) British furniture brand, Maker&Son are delighted to announce the appointment of Jim Hardy as US President. The new role coincides with Maker&Son's stateside expansion with their first showroom in Tribeca opening this month alongside the roll-out of 12 mobile showrooms across America from April. The milestone move for the company is in response to the growing global demand for Maker&Son furniture and the growth of their engaged social network of over 140k. The company founded by Alex Willcock, and his son, Felix Conran, has seen extraordinary success in the UK, Australia, and New Zealand with 300% growth year on year since their launch in 2018.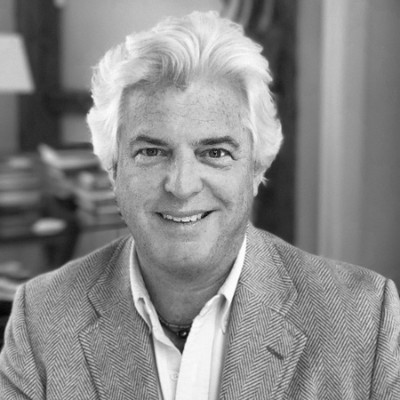 Jim Hardy brings a wealth of experience with him having spent over 35 years in the luxury retail sector. 25 years of his career were spent at Ralph Lauren where he rose to Senior Vice President helping spearhead their aggressive retail expansion plan in the US, UK and Europe. Additionally, Jim has held senior roles at established brands such as Jack Wills, Brown Jordan and Hackett London. Having lived in New York and London, Jim has a strong understanding of both markets and cultures and has spent much of his career focused
on cross-border expansion. Jim's latest role was Interim President at One Kings Lane where he successfully led the company through diligence, acquisition and transition phases to a new owner. Currently, Jim sits on the Board of Advisors for Gabriella White / Summer Classics and previously sat on the Board of Directors at American Giant. Jim has a lifelong interest in design and fine arts, particularly architecture, furniture and textiles.
"With extensive international experience and a growth track record with iconic lifestyle brands in the US, UK and Europe, I am thrilled to be taking on a new challenge as US President at Maker&Son" said Jim Hardy. "Along with welcoming people into our permanent Tribeca showroom, we look forward to customers across the country booking a visit from our unique mobile showrooms so they can experience the extraordinary design and comfort of Maker&Son furniture in the convenience and setting of their own home."
Alex Willcock, Founder and CEO of Maker&Son added: "We are thrilled to be bringing Jim on board as US President to lead our American expansion and to join our growing team of talented and driven individuals who really share our values and vision – creating beautiful things from natural materials that make a lasting, positive difference to people's lives."
Committed to sustainability, whilst all pieces are designed in England, the Maker&Son team have meticulously partnered with one of America's leading luxury furniture makers who are fully committed to using the same exacting processes and natural materials. Maker&Son US are currently taking orders.
To learn more about Maker&Son, please visit www.makerandson.com or visit
www.instagram/makerandson.com 
For more information, please contact makersonUS@scottideas.com