TOTOWA, N.J. – Precision Textiles, a leading supplier of coated fabrics, non-wovens and laminations for the bedding, automotive, healthcare and home furnishings industries, has launched the Royalty Rolled Pillow, a promotionally priced bed pillow designed to help retailers increase customer traffic in stores and boost the average ticket price of sales transactions. Created by the company's SlumberShield division, the pillow is priced to retail at $19.99.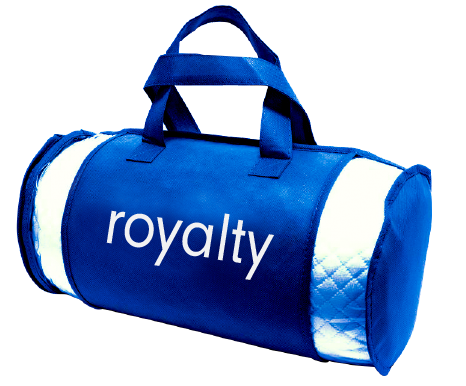 "Sleep accessories continue to be a very important profit category for our retail partners, which include mattress stores and specialty sleep shops," said Bill Bottine, managing director of SlumberShield. "Not only do they help meet demand for high-margin products that offer add-on sales, but they can also help to increase consumer traffic in stores by offering them as a free gift with the purchase of a larger ticket price bedding item. Our sharply priced Royalty Rolled Pillow can help our retail partners accomplish both, while offering their customers a quality pillow that will help to improve their sleep."
Conveniently packaged in a rolled-up carrying case, making it easy for consumers to pick up and carry out of the store, the Royalty Rolled Pillow can also be drop-shipped to consumers through retailers.
The cover of the Royalty Pillow is offered in an air-permeable jacquard fabric that provides continuous breathability. It is filled with shredded foam, which provides a down-alternative, soft feather feel. This enables the pillow to conform to the sleeper's head, neck and spine more efficiently than a down-filled pillow, and is just as durable as a pillow filled with memory foam.
Founded in 1987, Totowa, New Jersey-based Precision Textiles is a global supplier of coated fabrics, nonwovens and laminates for companies in the mattress, home furnishings, automotive and health care industries, as well as military apparel. With a specialized emphasis on flame retardant compliant materials designed for use in mattresses and sleep products, the company manufactures its family of products at its 250,000-square-foot headquarters that includes a state-of-the-art laboratory, factory and warehouse. The company also holds four additional warehouses strategically located in the U.S., as well as a warehouse in Asia. For more information, visit www.PrecisionTextiles-USA.com.