MULBERRY, Fla. — Badcock Home Furniture & more has added a new room planner feature to its website that allows consumers to reimagine their living spaces with full-room customization and 3D renderings to help find the furniture and styles "just right" for them.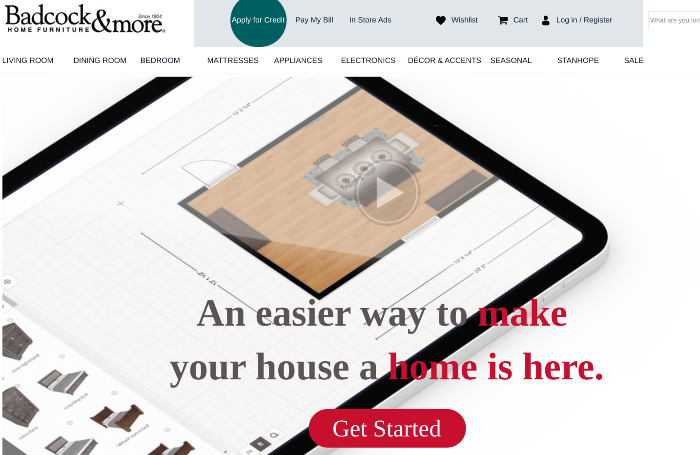 Room Planner, powered by Floorplanner.com and customized to meet the needs of Badcock customers, is the latest in a series of new digital offerings from Badcock, including the launch of its e-commerce platform and the recent addition of a complete online credit approval process.
Room Planner gives customers the ability to input their rooms' exact dimensions and customize everything from ceiling height and window placement, to floor type and wall color to fully simulate the room they'd like to furnish. Customers can then add their desired furniture or accessories to bring to life a room that fits their style from the comfort and safety of their homes.
"With shoppers beginning their home furnishings purchase journeys online, it's critical that we provide them the ability to not only shop our selection, colors and styles, but to visually create a plan for how our products can fit into their homes," Badcock President and CEO Rob Burnette, said in a release.
"Our store associates are also equipped to utilize this decorating planning tool to help our in-store customers make sure that the furniture they choose will fit their rooms just right."
Room Planner is available through the Badcock website and works on both desktop and mobile devices.