HIGH POINT, N.C., March 3, 2021 — Candice Olson is set to headline the second edition of the High Point Market Authority's virtual educational series, IdeaStreams. Scheduled for March 25, the webinar will take place via Zoom at 2 pm ET and offer 1 IDCEC-accredited CEU.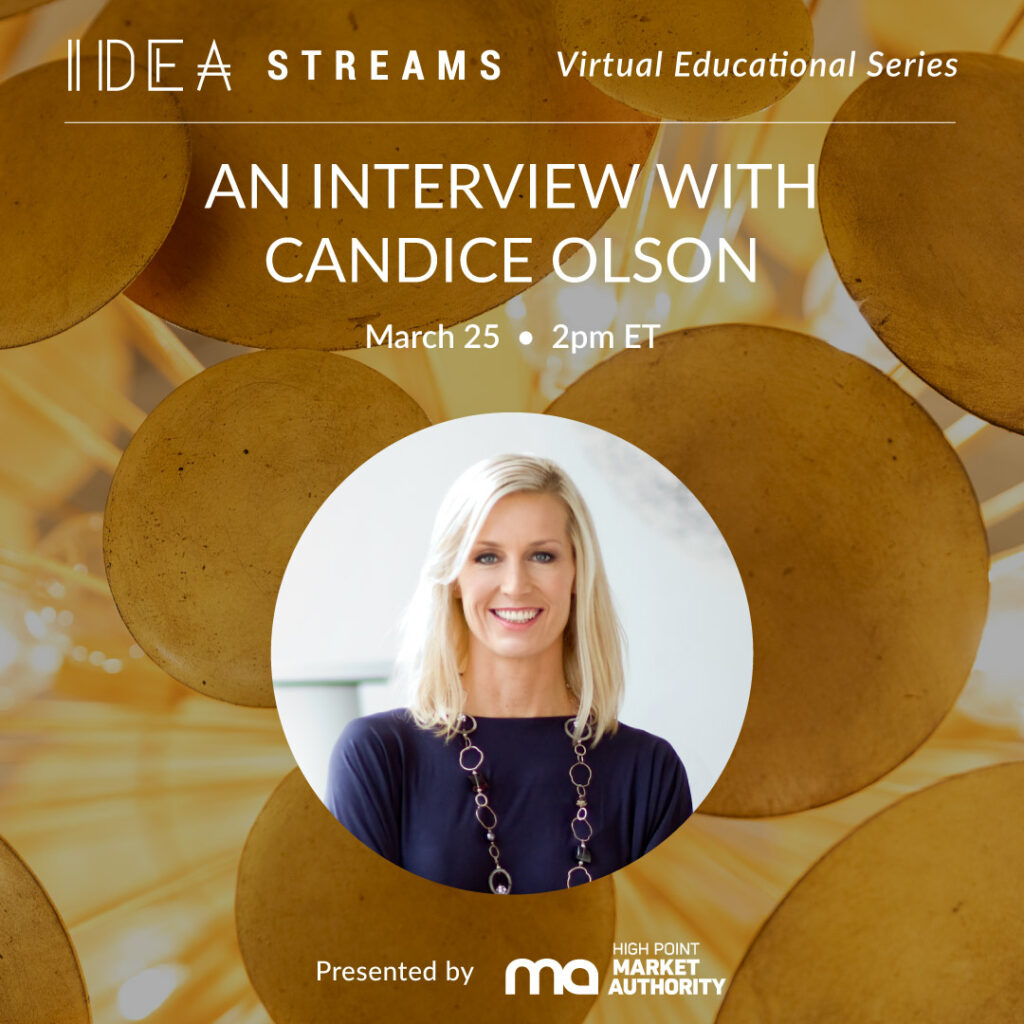 Luxe Interiors + Design Executive Editor, Brittany Chevalier McIntyre, will moderate the conversation, interviewing Olson about her 25-plus year career in the interior design industry.

Olson's resume includes an immensely diverse portfolio, including her own design firm, multiple design-focused TV shows, six best-selling books, and an abundant licensed collection. She is considered a dynamic design authority with a signature style that fuses traditional form, scale and proportion with the simplistic beauty of modern design.

Registration and additional details are available at www.highpointmarket.org/events/ideastreams.

The Market Authority's website also offers on-demand viewing of the first IdeaStreams session, which previously took place in February. It was produced in partnership with the Black Interior Designers Network (BIDN) and focused on profitability for interior design businesses. Speakers included Kimberly McSwain (Kimberly + Cameron Interiors), Leah Alexander (Beauty Is Abundant), and Elaine Griffin (Elaine Griffin Interior Design).

Additional IdeaStreams webinars will be announced as plans are finalized. The spring 2021 program plans to offer 60-minute live sessions on a monthly basis through July. These sessions are in place of in-person educational programming for the Market Authority during Spring Market, June 5-9.