Group takes virtual events to next level with interactive Social Hours
SACRAMENTO, CA — All work and no play can make any convention a dull trade show.
That's why BrandSource, the leading member-owned marketing and merchandising organization for independent furniture, appliance and CE dealers, has built in plenty of after-hours fun for this month's Summit 21 meeting and product expo, running March 23-25.
First out of the gate with the industry's debut virtual convention last summer, BrandSource is now taking the digital format to the next level with a full lineup of interactive Social Hours during Summit. Running the gamut from standup comedy and a magic show to good old-fashioned happy hours, the 60-minute sessions will bridge the divide between on-site and online events by providing participants with the physical wares for fun.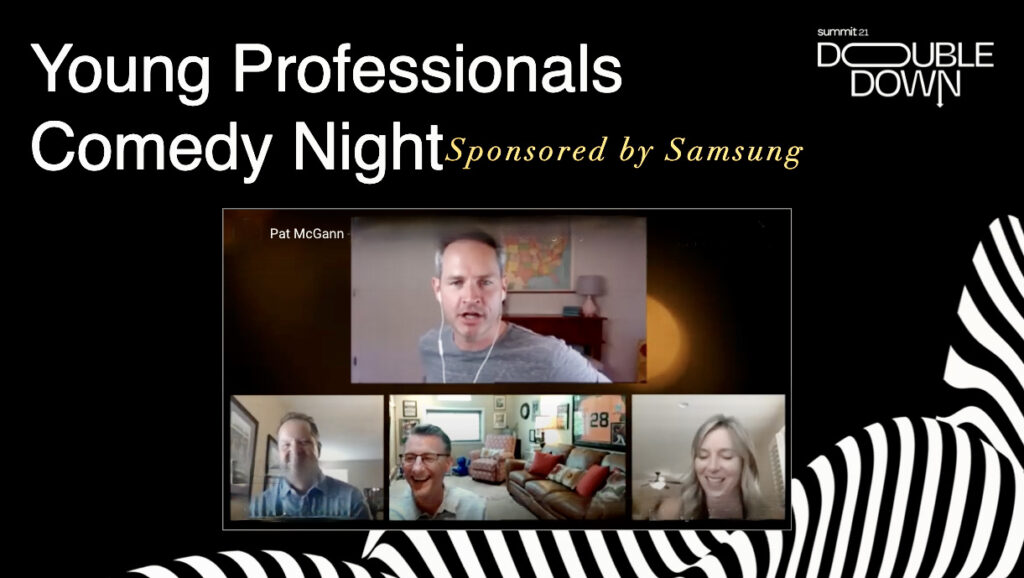 For example, the first 50 attendees to sign up for the Ladies' Night Cooking Demonstration — hosted by Anvil Appliances for BrandSource's Women in Business group — will be sent an advance list of ingredients and an e-gift card with which to purchase them.
Likewise, the first 40 registered for Around the Campfire, a music, trivia and ghost-story session hosted by parts distributor Dupage Industries, will each receive a s'mores kit in advance, while Bingo boards will be distributed to the first 50 on board for Bingo Night, sponsored by Wells Fargo.
As for Comedy Night, hosted by Samsung for BrandSource's Young Professionals group, be prepared to participate in the laughs when standup comedian Pat McGann takes the virtual stage.
Other options, all slated for Day Two of Summit on Wed., March 24, include:
Happy Hour with Electrolux leadership, featuring prizes for Frigidaire Trivia winners
Dog Lovers' Happy Hour with BrandSource furniture exec Seth Weisblatt
Virtual Magic Show, an interactive performance using playing cards, sponsored by extended warranty provider New Leaf
Margs & Ritas (i.e., margheritas) with GE Appliances execs Rick Hasselbeck and Mary Putman, featuring pre-show gifts and exclusive giveaways
By-invitation Social Hours will also be held by Serta, Tempur Sealy, Whirlpool and LG.
Of course, there's more to Summit 21 than just fun and games. The annual industrywide event will feature a state-of-the-union update from AVB/BrandSource CEO Jim Ristow; a special series of furniture keynotes by the category's leading lights; plus vendor trainings, educational workshops and 777 Lunch & Learn, a daily short-form panel discussion with seven top manufacturers, each answering seven questions in seven minutes.
Registration is open to BrandSource members, exhibitors, buying group affiliates and media through March 12. So mark your calendars for March 23-25, when, as this year's Summit theme suggests, independent dealers will Double Down on business, knowledge and success.