DALLAS — Forty-three mattresses, 24-feet, four-inches high.
That's what it took for Corsicana Mattress and franchising company Retail Service Systems to break the Guinness World Records title for the tallest stack of mattresses.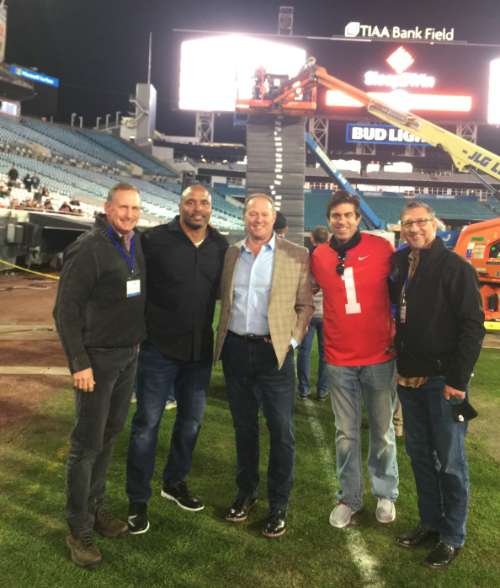 Corsicana said it attempted the new record to create excitement around the launch of its Sleep2Win Smart Bed mattresses, the first so-called "smart beds" in the company's lineup. The manufacturer provided the Sleep2Win mattresses to RSS, which has retail franchisees across the United States, to help break the previous record of 22 feet, nine inches set in 2018. It also worked with RSS to conduct "pre-event mattress stack tests" to prepare, the company said.
"It took 43 of our mattresses to achieve the Guinness World Records title," said Michael Loomis, vice president of product and innovation for Corsicana. "We used king sizes to provide a stable base. Participating in this event is one of many strong efforts we make to support our retail partners."
The stacking was part of the RSS National Conference and took place at the Jacksonville Jaguars stadium in Jacksonville, Fla., Jan. 5. RSS usedthe three-day event to showcase products, provide dealer training and "set the stage for another record setting year," the release said.
Corsicana's Sleep2Win line uses a Smart Bed software system, which provides (via iOS and Android app) features that "improve sleep quality by providing adjustable comfort in three or five individual zones, through automatic adjustments that sense and respond to relieve pressure points in real-time," according to manufacturer.
The previous mattress stacking record of 22 feet, nine inches belongs to Flipkart India in Mumbai, India. On June 11, 2018, the online retailer smashed the record set by Verlo Mattress in 2014 (16 feet, 5.25 inches).
"Breaking a Guinness World Records title was a great way to kick off the new year, we have been setting records with RSS since day one and this was an exciting way to put a record in the books," said Kevin Mitchell, Corsicana national accounts executive for. "The event was totally over the top!"