This post was updated Feb. 12 with additional comments from Spring Air's Nick Bates.
WOBURN, Mass. — Spring Air International, said it will no longer follow a trade show model to determine when it introduces new products, citing plans "to better align its new product strategy with the actual needs of retailers."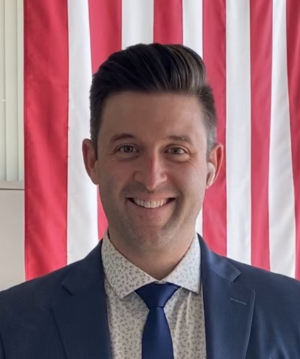 The move, which comes as market cycles continue to be disrupted, suggests the bedding producer will likely have fewer product introductions, noting plans to instead focus on increasing capacity to meet existing demand. However, it added the strategy doesn't impact its product development pipeline.
Instead of introducing product every six months, Spring Air said it will work closely with retailers to meet their marketing and product needs on a timetable more tailored to each retailer's needs.
"The industry as a whole has gotten stuck in the cycle of introducing new products every six months as part of the need to feed an unrealistic and unnecessary trade show calendar," President Nick Bates said in a release.
"The truth is that retail — even in the best of economic times — can't flow that amount of new product through the system successfully and select the new styles that will resonate with consumers before another market date comes along … Our partners need to focus on meeting consumer needs, not resetting the table with a new lineup of product," he added.
Bates said Spring Air will "take a more deliberate, thoughtful approach to product development and introductions that will allow us to collaborate with our retail partners and better fill their merchandising gaps."
Last summer, the bedding producer didn't open its Las Vegas Market showroom because of Covid-19 and its belief few retailers would attend. The move didn't hurt business while, at the same time, led to cost savings.
Spring Air's recently launched four-model Breathe by Spring Air collection of mattresses, which provide protection from viruses and bacteria, fully rounds out its product assortment, it said.
"The products we have in the marketplace now are already doing well," Bates said. "We're saying, 'Let's focus on supporting our retailers by increasing our manufacturing capacity so we can keep up with consumer demand, rather than focusing our attention elsewhere.' Our broad product portfolio has been strategically designed to meet what just about any consumer wants in a mattress – at a variety of price points – so why compete against ourselves by introducing something new so quickly?
"In the past, Spring Air would introduce product twice a year at Las Vegas Market," Bates later told Home News Now. "Going forward, we are going to bring new products to our partners when they need it, not when there is a Market. The cadence of those introductions will really depend on how our products are performing for a retailer and when they feel they are ready to change out their floors.
"While our product introduction strategy has shifted, our product development pipeline remains strong. Our team continues to develop new products while our new plan enables us to be more strategic about the timing of our introductions and allows us to work with our partners collaboratively to launch products on a schedule that will truly benefit our licensees and retailers, not on a market cycle which rarely line up."