Parent Vystar updates progress at retailer, other businesses
WORCESTER, Mass. — Vystar Corp., the parent company of Rotmans here, issued an update on the retailer's progress since the start of a store closing sale, as the retailer revamps and scales down for the future.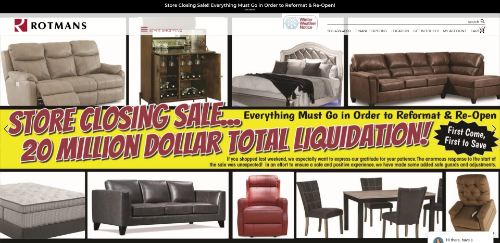 The "massive clearance/inventory reduction sale to clear out current inventory lines and make way for the new product lines," began in early January, and has led to a big bump in sales for the one-store retailer. Sales for the month totaled more than $6.5 million, up about 270% from $2.4 million for the same month a year ago, according to a release.
Renovation of the store is slated to begin in March and "will facilitate the company's shift to a smaller curated product offering that is expected to reduce overhead and generate increased margin," the company said.
Early last month, Steve Rotman, president and CEO of both Vystar and Rotmans, told Home News Now the company will likely scale back the roughly 200,000-square-foot showroom to about 130,000 to 140,000 square feet when the remodeling begins. Rotman said the company may look to sublease the unused space to other retailers.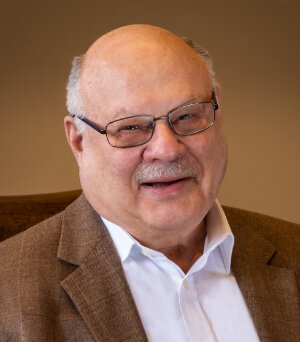 He declined to offer much detail on what the newly merchandised Rotmans will look like but said there will be more of an emphasis on in-stock. According to an earlier release, the edited lineup will appeal "to the modern consumer and lifestyle."
The sales event, run by Zimmer Hester Furniture Liquidators, is being promoted on Rotmans' website as a "Store closing sale," and a "$20 million total liquidation," which is the wholesale value of the inventory, Rotman said previously.
In Monday's release, he noted the retailer was fortunate to receive a $1.3 million federal PPP forgivable loan to helped through the Covid shutdown.
"We used that quieter time to reimagine how to better serve our customers whose buying, working and living habits have undergone dramatic changes due to Covid," he said.
"We anticipate that many changes, such as more consumers working from home and increased dependence on rapid home delivery, are here to stay, so we are changing our business model and doing a major renovation to continue to deliver the best customer experience as the new reality evolves."
Also in the release, Vystar offers an update on its RxAir air purification products and Vytex (Vystar owns the technology behind Vytex Natural Rubber Products).
In the midst of the pandemic, RxAir, it said, engaged a new manufacturing management partner, Strategic Link to rebuild its supply chain and produce its RxAir 400 with a new manufacturer.
Vystar, among other things, intends to spin off RxAir eventually as a separate publicly-traded company.
For more details, see the full release here.