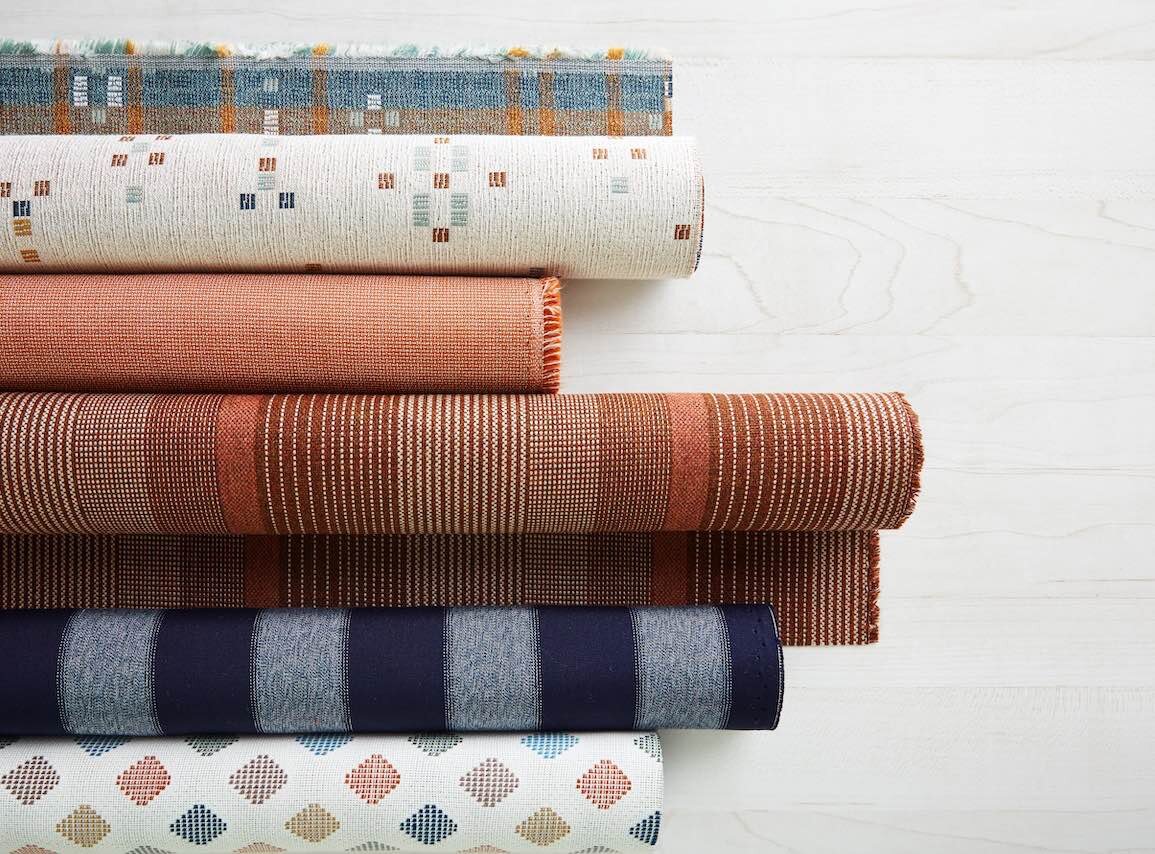 Note: This story appeared first in Casual News Now, HNN's sister website and newsletter for the casual home furnishings industry. Click here to see more and subscribe.
Last week we gave you the scoop on where the performance fabric business stands, and in part II of our fabric report, we take a look at some of the style trends shaping the market in 2021.
After a year like 2020, the way we see and use design trends has changed. Once cultivated through travel, cultural experiences, markets and other means that required actually leaving our homes, in the midst of a global pandemic, design trends feel simpler, more rooted in our need to find a haven from the chaos and fear of the world.
"The pandemic has influenced a new outdoor living experience that is defined by warm, cozy and visually appealing spaces that are also functional," says Greg Voorhis, executive design director, Sunbrella. "Homeowners are taking time to recognize how their indoor style preferences can be reflected outdoors, and vice versa. We are learning to explore the hues and motifs to which we are naturally drawn through new colors, patterns and textures that provide a comfortable and well-designed home environment indoors and out."
With that in mind, we take a look at some of the major trends influencing performance fabric design for 2021.
Warm neutrals, from brown to warmer grays, as well as white and beige shades, reflect a need for calm and simplicity.
"Everything's warming up," says Sarah Keelen, design director, Swavelle/Bella Dura Home. "We're getting calls for camel and lighter browns. I think gray is still important, but now it's more half and half with orders of browns and grays, whereas it was all gray before."
Another color trend tied to the longing for serenity and wellness? Blues. While always a go-to for the outdoor room, blue is becoming even more versatile with shades like denim, chambray, indigo and turquoise coming into favor.
"Blue families are important," says Haynes King, product manager, Outdura. "We are getting a great response to a deeper navy color family that we are calling Starry Night.
Other shades to watch out for include nature-inspired greens—think the colors of a vibrant meadow—as well as earthy, orange-infused reds like persimmon.
Pattern Play
With everyone living vicariously through Instagram and other social media channels during the pandemic, eye-catching patterns have grown in prominence.
"How things photograph is becoming more important because you're seeing everything online," says Keelan. "In the digital world, people are gravitating to patterns that contrast because they read better online—so we're selling more black and white."
At the opposite end of the spectrum, less eye-popping patterns like subtle stripes or patterns built with slight color variances are also hot. And menswear-inspired looks showed up in several showrooms, such as Para Tempotest, at the ITA Showtime Market in November.
Tempting Texture
The marriage of pattern and texture though the use of novelty yarns and weaving techniques continues to grow in popularity for outdoor spaces.
"In terms of texture, patterns that reflect dimension through intricate weaving processes and bouclé yarns will continue to gain popularity as homeowners look to add depth to their spaces," says Voorhis.
And textures that offer the same softness and style of indoor fabrics are also in high demand.
"Dry, natural looking textures like a linen slubby look is big," says Keelen. "And people are still really responding to a soft hand and things that drape well."
COVID Clean
One of the biggest trends in home textiles right now is making performance fabrics in higher demand than ever—bleach-cleanability. With fears of the spread of coronavirus, the ability to sanitize performance fabrics without damage or color fade has become a major selling point.
"That's all people are asking about," says Keelen. "It seems more important than the abrasion, the bleach-cleanability."
And that cleanability is important in both indoor and outdoor spaces.
"Obviously outdoor fabrics need to be cleanable as they are exposed to the elements, but a more casual lifestyle means we are more likely to need to clean indoor fabrics as well," says King. "Children, pets and frankly, maximizing use because of more folks staying home, bleach-cleanable performance fabrics are more practical and worry-free."