Upholstery and case goods source Fairfield is hosting its third Virtual Design Challenge, a program that highlights the importance of interior designers to hospitality clients — a key part of Fairfield's business.
Seven designers will create a rendering of a hospitality lounge, living space or anything in between, based on a theme chosen by Fairfield and using the company's range of products to bring their vision to life.
"This year, we had designers reach out to us for participation, which was great to see, and to help narrow down the selection, we asked our amazing regional sales representatives for their insights," said Dixon Mitchell, CEO of the Lenoir, North Carolina-based company. "It's wonderful to see our pool of potential candidates continue to grow, and we have actually formed a waiting list."
The designers' renderings will be on display at the Fairfield showroom April 21-26 during the High Point Market. A panel of judges will choose winners, with the first-place designer having their design turned into a showroom display during the fall market Oct. 14-18.
The design challenge is a way for Fairfield to "inspire great design" in the hospitality segment, Mitchell said. "The Virtual Design Challenge allows Fairfield to raise awareness of the importance of the interior design community, and we view this challenge as a way to inspire others to explore creativity within their own designs."
About half of Fairfield's business is contract, from hotels and resorts to senior living communities. While consumer demand for all things home burgeoned during the first two years of the Covid-19 pandemic, the hospitality segment slowed "dramatically," Mitchell said. "People were unable to travel as often, thus the need to develop new properties and refurbish existing properties was temporarily paused. Our senior living business took the largest hit as the pandemic impacted many communities."
Lingering impacts of the pandemic, including construction delays and inflation, continue, but the sector has rebounded overall. "Fast forward to today: New builds and renovations are happening everywhere," Mitchell said. Growing segments within the larger sector include country clubs ("Many clubs have refurbished their properties as membership has increased," Mitchell said) and multifamily properties. "We are driving many product introductions toward this trend based on the feedback from our design partners," he added.
Mitchell said hospitality is a good fit for Fairfield because of the company's "ability to offer custom, design-driven products that are manufactured to contract specifications, all at an incredible value."
To better serve its design customers with hospitality clients, Fairfield is expanding its ready-to-ship upholstery program, particularly bar stools, counter stools, lounge seating, and tables and chairs for activity rooms. Mitchell explained: "This push comes from the recurring instance where a design project is moved forward for installation of furniture, fixtures and equipment, and the designer needs categories of products immediately for express shipment."
"Our ability to remain nimble and adapt to the changing market conditions is what sets us apart from our competitors and allows us to provide exceptional service to our customers," he added.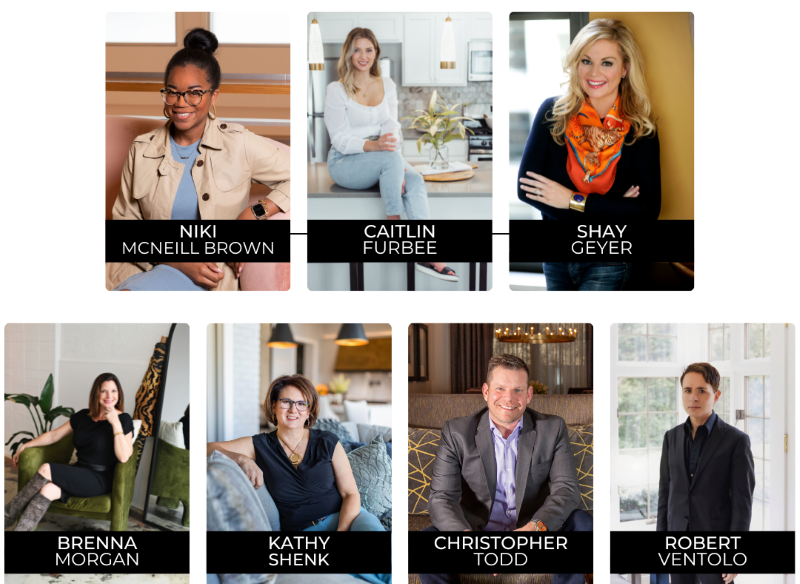 The seven designers participating in this year's Virtual Design Challenge include:
In addition to having their room design featured in the Fairfield showroom in October, the winner will receive a $5,000 voucher for Fairfield products. Second- and third-place winners will receive $2,500 and $1,500 Fairfield vouchers, respectively. The remaining designers will receive a $500 Fairfield voucher for their participation.
Last year's winner was Billy Ceglia, founder of Billy Ceglia Designs in Sandy Hook, Connecticut.