Buying group to "Double Down" on multichannel initiatives
SACRAMENTO, CA — Registration has opened for BrandSource's Summit 21, the annual spring meeting and product expo, and the first major event of the new year for the furniture, electronics and appliance buying group.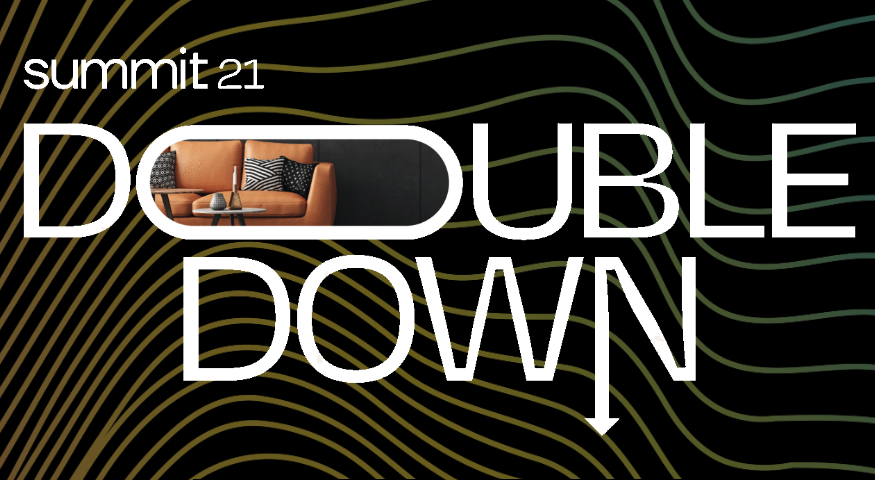 BrandSource is returning to an online presentation with a new midweek schedule, March 23-25 (Tuesday through Wednesday). Attendees will find a lineup of product intros, industry updates, vendor training and, education sessions, and "virtual social hours — all presented within an enhanced and easy-to-navigate interface," the group said.
Like last year's Virtual Convention, "the online format will ensure the safety of dealers, vendors and staff, and will afford registered members additional tickets at no extra charge."
Highlights of this year's "Double Down"-themed Summit will include:
Ten hours of furniture-focused content

A series of short-form vendor sessions, where key manufacturers will be asked to answer seven questions in seven minutes

AVB CEO Jim Ristow's State of the Union Address

A keynote by marketing guru Marcus Sheridan, named one of 20 "Speakers You Don't Want to Miss" by Forbes

Marketing and merchandising updates by AVB's John White and Chad Evans

BrandSource President Tom Bennett's Virtual Pool Party & Awards Ceremony
In between, attendees will learn about the latest appliance, home furnishings and consumer tech launches; vie for prizes in region- and Summit-wide contests; and network with vendors and members on a mobile-optimized platform through instant video chat and in-app messaging.
To register for Summit 2021, visit the newly upgraded AVB Events site here.