Kits designed to capture consumers at key purchasing moment
TOTOWA, N.J. – Precision Textiles, a leading supplier of coated fabrics, non-wovens and laminations for the bedding, automotive, health care and home furnishings industries, will offer the SlumberBundle collection, a grouping of sleep accessories kits that include mattress protectors, sheets, blankets and pillows, designed to help retailers boost average ticket prices while consumers are in stores buying new mattresses. Created by the company's SlumberShield division, the collection offers packages priced to retail from $149 to $399.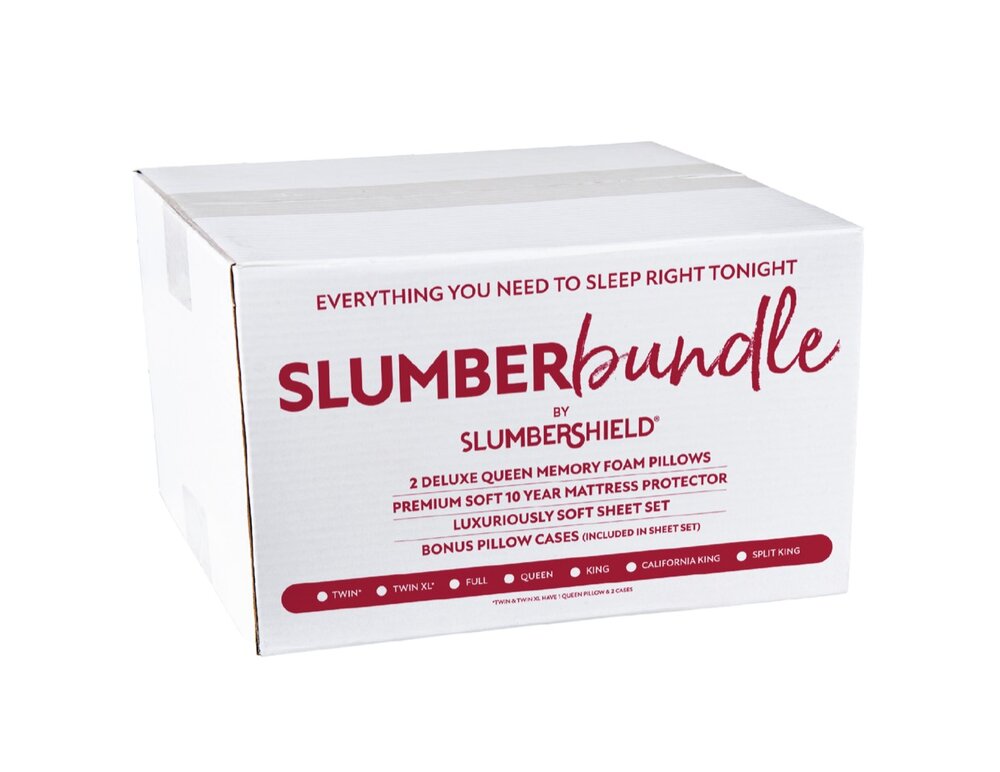 The new collection will debut on the market during the first week of January. Designed for brick-and-mortar furniture retailers, mattress retailers and specialty sleep shops, the kits can also be drop-shipped to consumers through retailers. The bundles can be customized by retailers to fit in with each location's merchandising strategy. High-end retailers catering to luxury consumers can select premium products, for example.
"Retailers know that maximizing every opportunity to sell a customer in the current environment is critical. Precision and SlumberShield are two trusted names in the mattress protection industry, making our SlumberBundles an easy cash-and-carry solution," said Bill Bottine, managing director of SlumberShield.
Bottine added that by bundling the top-of-bed items into an easy-to-carry box, retailers can increase the selling price from a single accessory item priced at from $69 to $199 to a package of products priced from $149 to $399.
SlumberShield's wide range of products are available for retailers to choose to incorporate in the SlumberBundles, including a selection of 11 pillows, seven mattress protectors and a wide variety of sheets and blankets.
Founded in 1987, Totowa, New Jersey-based Precision Textiles is a global supplier of coated fabrics, nonwovens and laminates for companies in the mattress, home furnishings, automotive and health care industries, as well as military apparel. With a specialized emphasis on flame retardant compliant materials designed for use in mattresses and sleep products, the company manufactures its family of products at its 250,000-square-foot headquarters that includes a state-of-the-art laboratory, factory and warehouse. The company also holds four additional warehouses strategically located in the U.S., as well as a warehouse in Asia. For more information, visit www.PrecisionTextiles-USA.com.