People's Choice voting now open
ATLANTA – December 28, 2020 – Atlanta Market is recognizing 40 finalists for its Winter 2021 Market Snapshot – International Market Centers' (IMC) showcase of exciting, new, innovative and trendsetting products from its home and gift markets. Sourced from across Atlanta Market's comprehensive showroom and temporary gift and home décor resources, the finalists are new introductions or best sellers to be featured at the Winter 2021 Atlanta Market, January 12-19, 2021.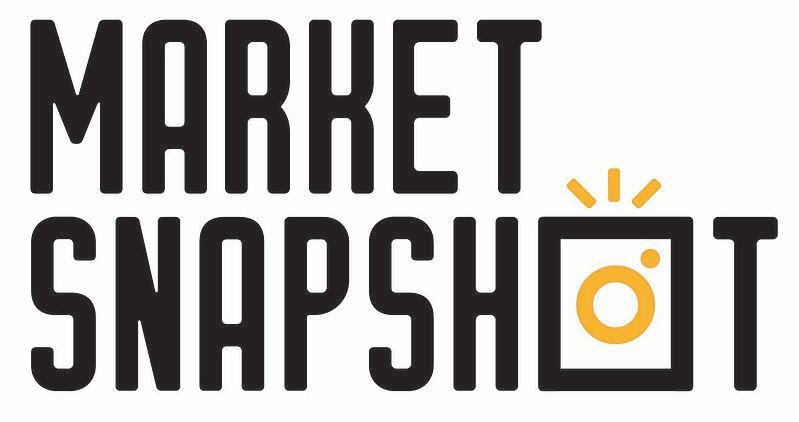 "With these Market Snapshot finalists as an indication, the Winter 2021 Market is set to be a showcase for exciting products," said Dorothy Belshaw, International Market Centers (IMC) chief marketing and customer officer. "We are continuously inspired by the innovations of our exhibitors and congratulate them for this recognition."
Three People's Choice winners, as determined by popular vote, will be announced on opening day of Atlanta Market (January 12, 2021). Online voting is open now at AtlantaMarket.com/MarketSnapshot.
The Winter 2021 Market Snapshot finalists are:
2 Saints Inc: Peace on Earth Standing Stocking (B2 3-341)
3 Kids Kompany: Lumberjack Tote (B3 5-1210 / ShopZio)
Abigails: Donatello Head Vase (B1 15-A8 / ShopZio)
Achla Designs: Green Patina Flower Box (B2 9-9A37 / ShopZio)
Bassett Mirror Company: Rivoli Server (B1 11-F11)
Beatriz Ball: Croc Glassware (Ivystone B2 11-1101)
Bodrum Linens: Honey Comb Linens (B2 9-935A)
Celadon Art: Lapins Lapins Wall Art (B1 10-C7)
Christopher Radko: Out of Office Santa Ornament (B1 16-E5)
Color Box Design & Letterpress: Cheers to Forgetting 2020 Wine Tag (B2 2-407)
Cooper's Small Batch: Pepper on Pepper Spice Grinder and Leche Diablesa Hot Sauce (B2 3-605)
Costa Nova: Stoneware Collection (B2 12-1208B)
Country Home Creations: Gingerbread Dip Mix (B2 3-309)
Creative Co-op: Coffee Mugs (B2 10-1080)
Dune Jewelry: Silver Frame (B3 4-1701)
Finchberry: Zodiac Sign Handcrafted Vegan Soap (B3 5-2301)
Fortessa: Crafthouse Smoking Box (Synergy Sales Associates B2 8-837)
Gabby: Giovani Dresser (B1 15-E24)
Georgetown Home & Garden: Holstein Family of Cows – 3 Piece Set (B2 9-9A36 / ShopZio)
Glo Pals: Light Up Cubes (Sandy Ruben & Associates B2 7-780A / ShopZio)
Global Views: Ashley Childers Collection (B1 14-C15)
Grainwell: Skyline Coasters (B3 2-500)
Headbands of Hope: Paisley Darling Scrunchies (Best of Show B2 12-1201)
Hillhouse Naturals: Eucalyptus Collection (B1 9-A23 / ShopZio)
Lili Alessandra: Persian Abstract Rug (CODARUS B1 15-A1)
Matouk: Bergamo Collection (B1 9-A1)
Mixologie: Cloth Face Mask Refresher Spray (B3 5-2310)
Moonglow Jewelry: Charmed Simplicity Necklace (B3 4-2302 / ShopZio)
Mud Pie: Girl's Dress (B2 6-680 / ShopZio)
Napa Home & Garden: Blue Study Set of 2 (B2 10-1010)
Nora Fleming: Mermaid Moments Mini (B2 9-915)
Santa Barbara Design Studio: Charcuterie Essentials (Gib Carson B2 13-1319)
Scheurich USA: Fashionista Planter (B2 9-9C115)
Seasons Jewelry: Gold Jewelry Collection (B2 6-630B / ShopZio)
Sullivans: Jewel-tone Shimmering Drop Ornaments (B1 18-A1 / ShopZio)
Tovolo: Scoop and Sift Tool (Ben Tally & Associates B2 8-895A)
Uttermost: Crue Swivel Chair (B1 12-G7 / ShopZio)
Vietri: Regalia Collection (B2 9-909)
Whiskey River Soap Co: Soap for Dad Bods (Just Got 2 Have It! B2 17-1721)
Wildwood Home: Mignon Sconce (B1 14-E7)
Market Snapshot showcases products from across Atlanta Market's home décor and gift collections on social media, in buyer communications and on the market website.
Atlanta Market is the industry's premier gift, décor and lifestyle market. Housing the nation's largest gift product mix complemented by a broad selection of home décor, it features more than 8,000 brands across all categories. Winter 2021 Atlanta Market runs January 12-19, 2021. Attendees must register for one of two sessions and follow IMC's Together Safely protocols including the use of PPE and temperature checks. Additional information is available at AtlantaMarket.com.