When Grant Henegan bought The Fire House Casual Living stores five years ago, he knew the company needed an overhaul. The business—which includes locations in Charlotte and Raleigh, North Carolina, as well as Greenville, South Carolina—had been around for more than three decades. And while it was successful, it also had grown stodgy and a bit unsure of its place in the market.
Henegan said the stores sold product at all price points, from entry-level to high-end, which made it difficult to distinguish the store's identity, not to mention its competitors.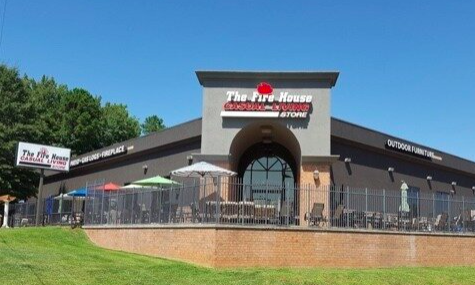 "It was hard to say who we were, and we had to decide who we were," he said.
Henegan realized he had to completely revamp the business model, from what product they sold to the merchandising and marketing. He decided to focus on the higher end, updating his product assortment and merchandising to fit that price point.
"I believed if we were a little more sophisticated, a little more organized, there would be more opportunity to profit and capitalize on the history of the business, and run it in a more sophisticated fashion," Henegan said.
He cleared out the promotional-price-point products in favor of collections from companies like Brown Jordan, Kingsley Bate and Tuuci, and hired staff who would understand the stores' new higher-end, designer focus.
"The key to success in the furniture retail business is the quality of the people you have on board," he said. "To appeal to a design-centric customer, we needed staff who were design-centric themselves."
Another important component to appealing to design-centric customers? Working with interior designers. Henegan enacted a designer trade program to attract interior designers whose clients fit the store's affluent customer base.
"It gives us reach into a much broader customer base than if we were just trying to reach through retail," he said. "Those sales are usually much larger tickets."
Henegan also added a contract division to bring in commercial and hospitality business, which he said has grown considerably over the past few years.
The solid foundation Henegan has built over the last five years has paid off in many ways for the business. Henegan was honored earlier this year with the International Casual Furnishings Association's (ICFA) Mary Fruehauf Retail Genius Award, which celebrates stores with innovative approaches to merchandising and selling casual furniture. The chain is also a finalist for the ICFA's Apollo Awards, which honor excellence in casual retail. The winners will be announced later this month.
And Henegan's multi-faceted approach to selling high-end furnishings has equipped the business to not only weather the storm of COVID, but also set the stage to open two new locations in spring 2021.
"Our goal was to develop our own store, and we have a pretty good model now," he said.
And as they look forward, Henegan said he will continue to adapt the business model, taking cues from wildly successful national retailers like Restoration Hardware and Crate and Barrel. He points to their clear, sophisticated branding as inspiration for his own business' revamp, and he encourages other retailers to pay attention to what these companies do to be successful.
"The important thing for the outdoor furnishings industry is we have to be mindful that our real competition is not other people like us, independent furniture stores," he said. "We need to be competing with the national chains that have gotten in our space, the Restoration Hardwares, the Williams Sonoma group, even Rooms To Go and Ashley. The real threat is really those people, and they are very professional and do a very good job."