The value-oriented chain continues to expand the exclusive brand beyond furniture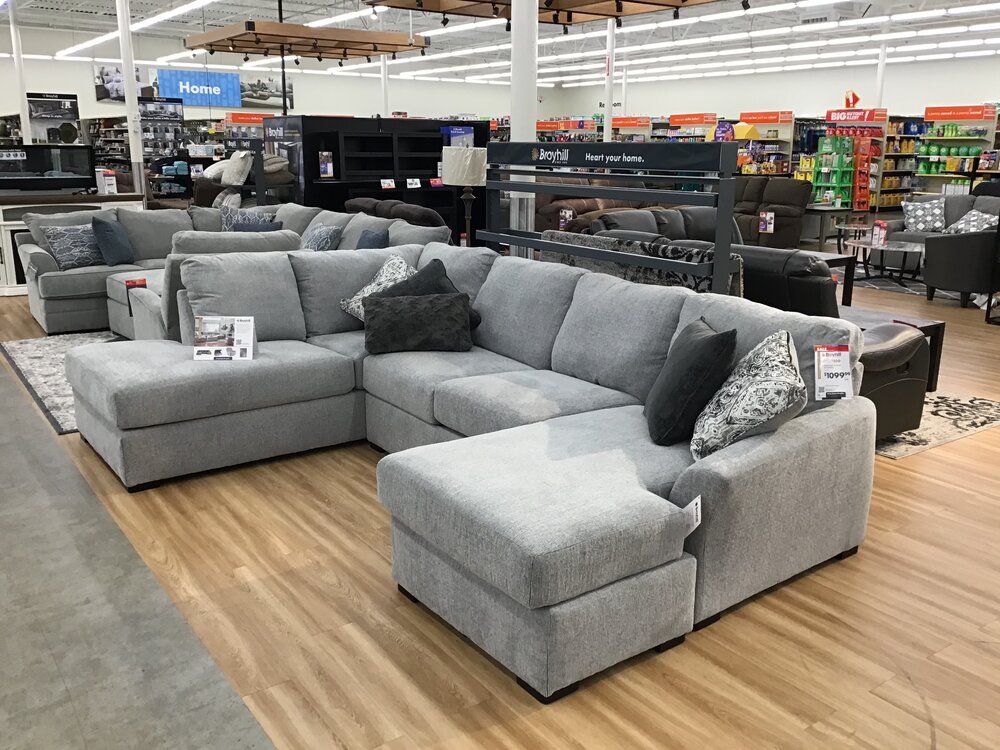 COLUMBUS, Ohio — Coming off the best same-store sales gain in company history, Big Lots now expects to do $250 million in Broyhill sales in this first year selling the exclusive brand and sees it growing into a $1 billion business.
CEO Bruce Thorn announced this forecast late last week during the promotional retailer's second-quarter earnings conference call. The 1,040-store company acquired the rights to the Broyhill name early last year after initially being outbid for it by Authentic Brands Group during a Heritage Home Group bankruptcy auction.
Big Lots began rolling out Broyhill furniture to stores in late December and has since added additional home products, including rugs and accessories but also linens, towels and other items. Other categories will be coming soon, so while the biggest Broyhill tickets are in furniture, that projected $1 billion brand will include sales from several home-related categories, too.
"I think we've got a really good thing going with Broyhill in the sense that some of the things we've added have just been incredible," Thorn said on the call. "It's iconic. It's exclusive to us. We're going to do a quarter of a billion dollars in our first year (and) we do believe it's a $1 billion brand going forward."
Thorn noted examples of hot Broyhill products, including a $1,199 sectional "that's selling off the charts," and a new motion leather sofa for $999.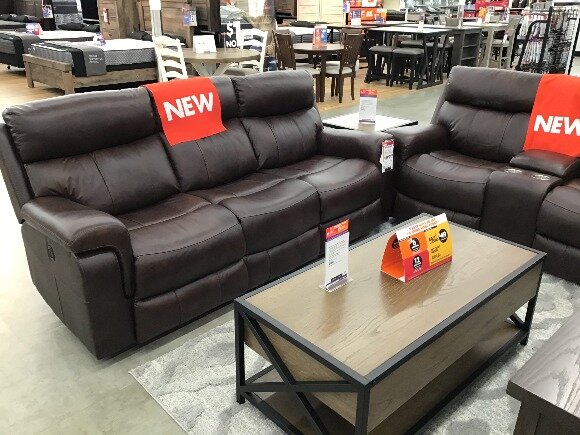 He indicated Broyhill and the furniture category overall played a big role in the retailer's blowout fiscal second quarter ended Aug. 1. Revenues for the period jumped 31.3% to $1.64 billion, and comparable-store sales were up by the same percentage, the greatest comp gain ever for the Columbus, Ohio-based chain.
Adjusted net income, which excluded a large pre-tax benefit, was $110.1 million, or $2.75 per share, more than five times the adjusted profit of $20.6 million, or 53 cents per share, a year ago. (Despite these strong results, the retailer's shares fell more than 10% at Friday's close and were off another 5.6% Monday, closing at $47.15.)
Furniture had the largest dollar increase in the quarter and comped up in the 40% range on the strength of Broyhill upholstery as well as other in-line sectionals, recliners, Sealy mattresses, case goods and ready-to-assemble home office and storage items. Thorn noted the latter home office and storage items are in particularly high demand with current stay-at-home restrictions.
Broyhill also showed up in Big Lots' soft home categories (which comped up about 50%) with Broyhill branded top-of-bed, bath, window treatments, home decor and rugs performing above expectations.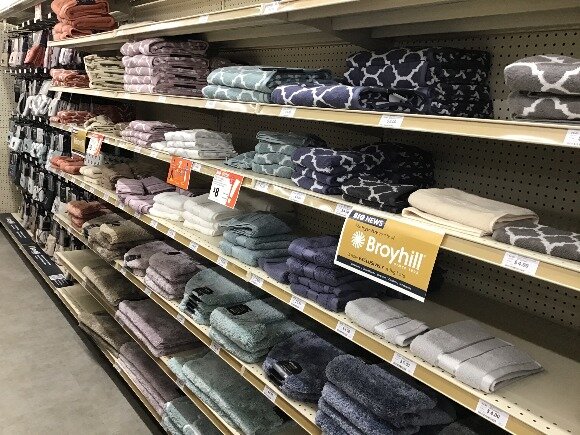 "Jennifer," the name Big Lots uses to refer to its customer, loves the quality, value and price points the retailer is hitting with the Broyhill brand," Thorn said on the call.
"I think it's an inspiration buy for a typical Jennifer, and it's also a trade-down buy for higher-income Jennifers that are coming to our store," he said. The company will expand and update its Broyhill assortment this fall and expand the brand into housewares and kitchen textiles in 2021, he added.
In Big Lot's "store of the future" format, Broyhill and other furniture are displayed front and center in the stores. But Thorn and Chief Financial Officer Jonathan Ramsden said the company's thinking on future store rollouts and conversions is evolving. Ramsden said the retailer moving to "more of a store investment program and moving away from the notion of the store of the future."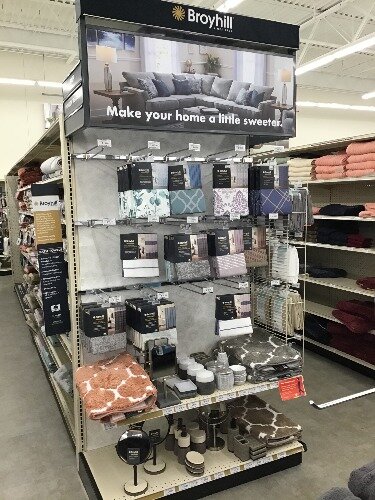 The idea, Thorn said, is to use company analytics and data — which goes much deeper than it used to — to better inform store configuration decisions going forward. In some cases, that may still mean moving furniture upfront. But, "Other stores may get a lighter touch focused on a more basic refresh," he said.
Regardless, the retailer is prioritizing the rollout of two fairly new features, which have seen high returns since being introduced in both store-of-the-future and legacy locations. The first is "The Lot," a fairly small space near the front of the store where Big Lots is highlighting and testing special buys. The second is "the queue line" near the checkout, which is a TJ Maxx-like winding aisle filled with small, impulse-purchase items, such as dog toys, earbuds, candy and water bottles. Both have contributed early on to the retailer's same-store sales gains while freeing up space elsewhere in the store for other goods.