Facility consolidates 2 plants in Rock County that are transferring production to the new manufacturing operation
JANESVILLE, Wisc. – Serta Simmons Bedding, LLC (SSB), one of the world's leading sleep companies, today held a grand opening event and ribbon-cutting ceremony for its new state-of-the-art 500,000 square foot manufacturing plant in Wisconsin that will produce mattresses and other bedding products under its Serta, Beautyrest and Simmons brands.
SSB has long had a manufacturing presence in Rock County, and this plant is retaining more than 300 jobs for the local economy. SSB expects to create additional jobs at the plant over the next few years as the business aims to regain lost market share.
SSB's new plant at 200 Innovation Drive in Janesville consolidates two Rock County plants that were located in Beloit and at another location in Janesville, transferring production to this new, state-of-the-art manufacturing plant recently completed by Zilber Property Group.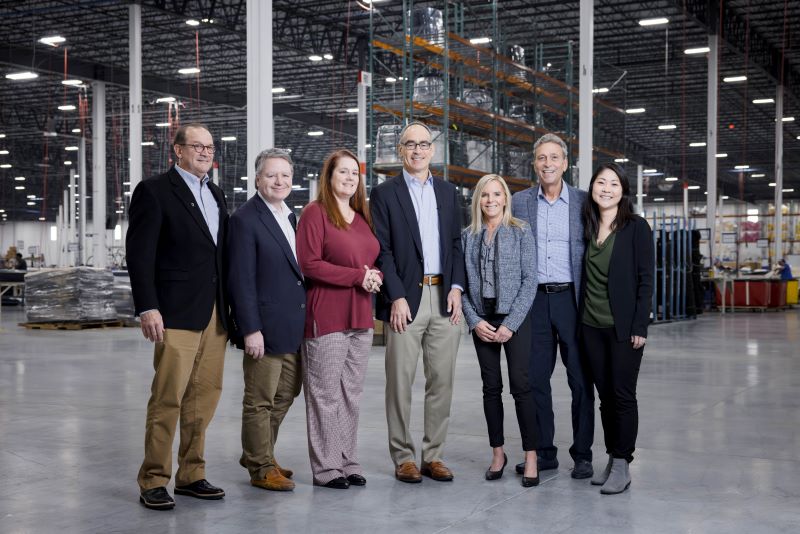 The facility will enable SSB to manufacture its portfolio of mattresses – including its Serta Perfect Sleeper, Serta iComfort, Beautyrest Harmony and Beautyrest Black collections — under the same roof. The company said this will allow it to better serve Midwest-area retailers and customers as production was previously split between the two plants.
"Our company has a proud history here in Rock County and we couldn't be more excited to reinvest here and continue to be a big part of the local economy," said Mark Genender, chairman of the board of directors and interim chief executive officer at SSB. "This new manufacturing plant will enable us to enhance the quality of products and service excellence we offer to retail partners and consumers, all thanks to our experienced, talented and dedicated team of plant associates. On behalf of all my colleagues at SSB, we are very appreciative of this project's support from Janesville and Rock County and applaud Zilber for delivering such a high quality and industry leading plant."
Kevin Lahner, Janesville city manager, said, "Serta Simmons Bedding expanding its operations in Rock County is an excellent indicator of the direction the city is moving. The partnership brings more job opportunities into the community and boosts the local economy. We couldn't be happier."
"We are thrilled to have partnered with Serta Simmons Bedding on their remarkable state-of-the-art facility, meticulously designed to meet their exact operational needs," said Chad Navis, vice president, Zilber, Ltd.. "We are grateful for the opportunity to contribute to sustained economic growth in the area and look forward to being a part of SSB's continued success in their new plant."
The facility is one of the 18 manufacturing plants across the U.S. and Canada operated by SSB. An additional five Serta plants in the U.S. are operated by licensing partners.