HIGH POINT — Long-time furniture industry designer and merchandising professional Raymond Waites died here on Nov. 7. He was 83.
Credited as a leader and founder of the American Country movement in home furnishings in the 1980s and the Vintage Home movement in the 1990s, Waites was born in Demopolis, Alabama, on May 28, 1940. He graduated from Auburn University in 1964, where he received a bachelor's degree in visual arts and fine art. He also received the President's Award of Top Graduate in the School of Arts & Architecture.
He was then accepted at the Pratt Institute in New York, where he earned his fellowship in the master's program. From there, he went on to work in the art department at the Columbus Ledger-Enquirer in Columbus, Georgia, and while working at the paper, he became involved in the Columbus Little Theater and was part of a group that helped save the Springer Opera House from being torn down.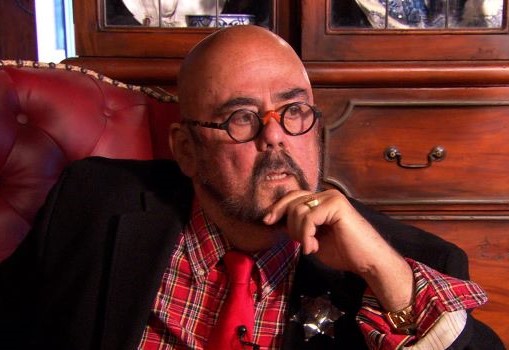 After caring for his mother, he then accepted a position as creative vice president of design research at Marimekko, where he was responsible for the design direction and opening of retail stores for the brand in the United States, Japan and other parts of the world.
In 1983, he founded Gear-Holdings with Betty Martin, developing the first coordinated program of home furnishings for Sears and also creating collections across the retailer's home furnishings departments.    
In 1994, he founded Raymond Waites Design where he created an estimated $4.5 billion of branded and private-label products. In early 2007, he co-founded design and licensing firm Remix Atelier with his partner Russell Berge.
He is credited with designing and coordinating collections of bedding, textiles, wall coverings, area rugs, lamps and chandeliers, ceramics, porcelain, framed art and other accessories for Lane Venture, Toyo Trading and many other globally known vendors in the home furnishings industry.
He also wrote six books whose titles included American View, Living Home, American Country, Country Style, Festive Tables and Small Pleasures.
He was the brother of Joyce Waites and was predeceased by his wife, Nancy Caldwell Waites.
A Raymond Waites Scholarship is being set up at the International Furnishings & Design Association that aims to support students and industry professionals in the world of design that he and his wife, Nancy, loved.
Donations can be made to the IFDA Educational Fund in Memory of Raymond Waites, 7908 Lasley Forest Road, Lewisville, North Carolina.