MARTINSVILLE, Va. – Hooker Furniture, a division of Hooker Furnishings, and Susan G. Komen have extended their partnership for an additional year. The product collaboration, developed with the world's leading breast cancer organization, will be expanded this fall with several new accent pieces characterized by signature pink hues, soft curves, and feminine silhouettes.
Initiated by Hooker Furnishings to assist in spreading awareness of the pervasive, non-discriminatory, and devastating effects of breast cancer worldwide, the licensed collection was originally launched in the fall of 2022 with an initial donation of $10,000. Going forward,
five percent of the wholesale sales price from each piece sold within the collection will be donated to the organization.
"We are honored to extend our partnership with Susan G. Komen," said Mike Harris, president of Hooker Case Goods and Upholstery. "This terrible disease impacts the lives of so many people across the globe and it is our sincere hope that through this partnership we can play at least a small part in the mission to create a world without breast cancer."
"From the beginning, this initiative was never intended to give us a competitive market advantage," he added. "The objective has always been to create awareness and generate as much revenue as possible in support of the incredible work Susan G. Komen is doing in the fight against breast cancer. Through the support of the Komen organization, we can create more awareness in our industry, with our retail and interior design partners and with our employees. Together, we can make a difference, and we are proud to continue these
efforts this fall."
Making their debut in a dedicated Susan G. Komen area in the Hooker Furnishings showroom, new pieces carry subtle signature pink hues and are designed to easily acclimate themselves into a variety of interior environments.
New items for the October 2023 Fall Market include:
+ Blossoming Hope writing desk and cocktail table: Designed to create a tranquil work or living space that allows hope to blossom, these pieces sit atop gold-tone metal bases and are characterized by glass tops featuring an eglomise flower in a subtle pink hue.
+ The Camaraderie Credenza: Delivering a reflective moment to appreciate the fellowship, strength, and encouragement for those fighting breast cancer, this credenza features an organic and serene reverse hand painted glass motif in a calming color palette of ivory, pink and gold on each of its three doors.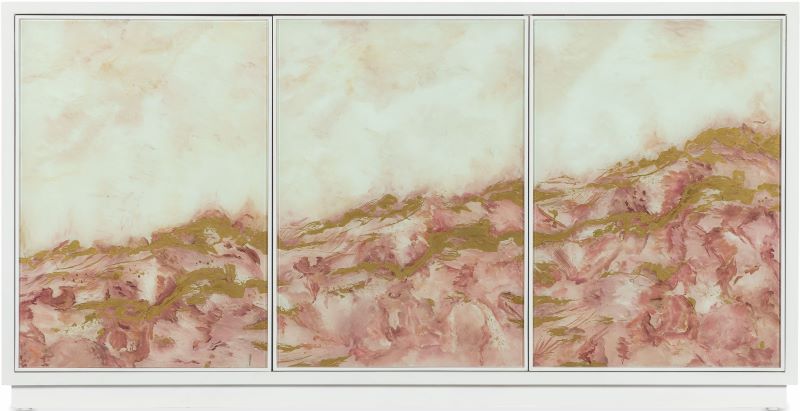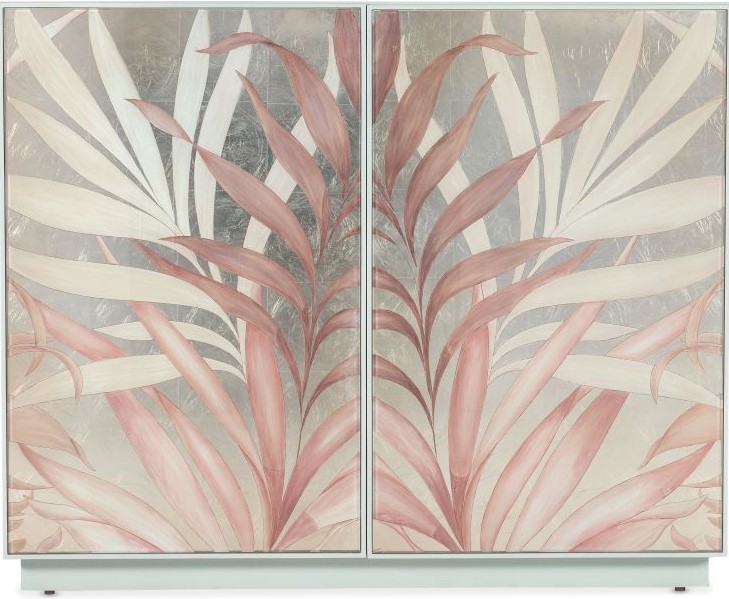 + The Triumph Accent Chest: Prominently featuring hand painted palm leaves that represent victory and triumph on the front if it's two doors, this piece was designed to provide courage for those fighting breast cancer and to celebrate those who have overcome the battle.
In addition to the extended partnership and new products set to launch at High Point Market, the company is also working with Susan G. Komen to generate awareness among its employees. During Breast Cancer Awareness Month, Hooker Furnishings will be hosting a
company-wide virtual "Lunch and Learn" to raise awareness with employees on the importance of breast cancer research, education, and care.
The new products, along with the full licensed collection, will be on display in the Hooker Furnishings showroom, located on the third floor of Showplace.