Line will include sofas, sectionals, chairs, benches, swivel chairs and ottomans available in fabrics and leathers
HIGH POINT — Upholstery resource Spectra Home is partnering with Tamara Day, the interior designer who is also host of Magnolia Network's Bargain Mansions hit show, for a new collection to debut at the October High Point Market.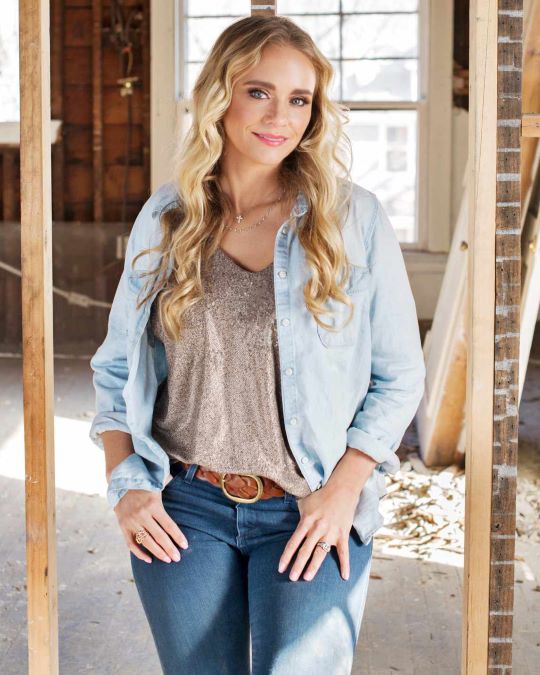 The Tamara Day by Spectra Home collection will feature a full line of transitional and traditional sofas, sectionals, benches, chairs, swivel chairs and ottomans featuring a variety of colorful and "easy-care" performance fabrics, jacquards and leathers.
"Tamara is very relatable with a relaxed and down-to-earth design aesthetic that will address the evolving needs of our retail partners and their customers," said Jim Telleysh, president of Spectra Home. "Our customers want furniture that looks good, is comfortable and easy to care for with kids and pets. Tamara's recognizable style seen in the beautiful interiors that she creates for her clients fits those goals. Her collection highlights will make it easy for our retail partners to share her vision with her many fans and customers in their stores."
Having grown up on a farm in the Midwest, Day learned hands-on, do-it-yourself skills from her father. Her business, Tamara Day Design, grew out of her experience around 2008 purchasing and renovating a 5,000-square-foot foreclosed property for herself and her family.
To stay on budget, she shopped estate sales and refashioned furniture for the renovated home, which garnered coverage in local magazines and ultimately catapulted her TV design show, Bargain Mansions. In its fifth season, the show features Day and her crew transforming large old houses that she finds at bargain prices and turning them into livable homes for local families. Furnishing the homes with fashionable and affordable décor is part of the experience that helps make these properties both attractive and attainable for those families.
"As a busy mother, interior designer, restoration enthusiast and TV host, I am always searching for family-friendly home fashions that are eye-catching, well made and easy to afford," Day said. "Spectra Home's upholstery fits perfectly with my vision for the active family spaces that I design. In fact, I have already used a few pieces of their upholstery on Bargain Mansions and am looking forward to using more of their upholstery in the future."