ROCKY MOUNT, N.C. — Accent furniture, lighting and accessories resource Chelsea House announced it is launching a collection in partnership with designer Lisa Kahn in October.
The Sanctuary Collection by Lisa Kahn for Chelsea House will feature more than 30 pieces of furniture, mirrors, lighting and decorative accessories influenced by "sacred geometry, celestial bodies and motifs from nature," the company said.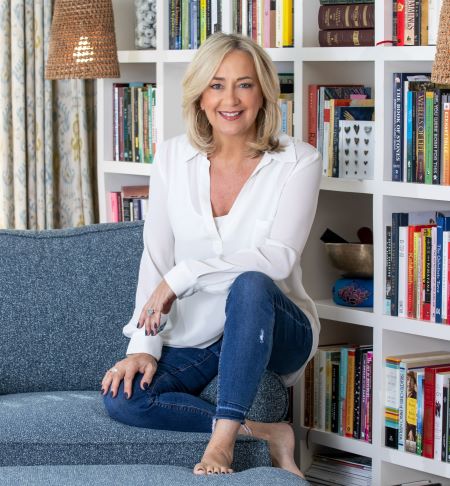 Kahn is the founder and chief executive officer of Naples, Florida-based Lisa Kahn Designs, an award-winning design firm that serves clients around the country. She also is the founder of Finding Sanctuary by Lisa Kahn, which focuses on creating spaces "that nurture people emotionally and allow them to feel a sense of well-being, tranquility and joy." Finding Sanctuary also hosts retreats and seminars and markets a line of home accessories.
"I believe our surroundings have a profound effect on our lives and daily experiences," Kahn said. "Thoughtfully created environments affect our physical, emotional and spiritual lives. In fact, it can affect all areas of living including health, quality of relationships and how time is spent. Inside a sanctuary, we find a private, sacred space that belongs to us alone. It's the place where we can be still, be creative and be our true selves while exploring the world around us. That's what this collection is all about."
Pam Cain, president of Chelsea House, said she is pleased to announce this latest partnership with Kahn, who also did a collection for the company about 12 years ago. Cain described this as one of the company's most successful launches and said that many of those pieces remain in the line today as some of "our most popular offerings."
"Lisa's collection for us brings together two things that are important for us," Cain said. "First, it is grounded in a successful history of design. … Secondly, the collection reinforces our philosophy that design is not only about aesthetics, but more importantly, it is a creative pursuit that has a real impact on the quality of lives and relationships. To have this collection bring these two aspects together is a home run and doing it with Lisa made it incredibly special."