TAYLORSVILLE, N.C. – Modern American home retailer Mitchell Gold + Bob Williams has named Chris Moye as interim chief executive officer and board member effective immediately.
Moye fills a role previously held by Allison O'Connor, who stepped down as president and CEO last month to spend more time with family and pursue various other personal interests.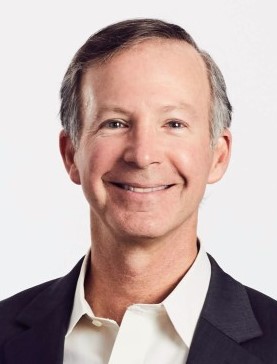 The company described Moye as "an industry leader capable of orchestrating transformative improvements for retail and digital companies" and said "Moye brings the foundational tools and strategic innovation necessary to effect change and achieve operational excellence for the beloved brand."
He will work alongside co-founder and chairman emeritus Mitchell Gold, who also is re-engaging in the business "for the brand's future and leadership, to reaffirm and uphold its longstanding commitment to deliver an unparalleled retail experience and best-in-class customer service to both customers and members of the trade."  
"Chris' expertise and performance history of pivoting iconic brands is exactly what we need," Gold said. "We are confident that with his guidance we will overcome the challenges we face. We have disappointed some loyal customers and trade members, and we will not rest until we can once again deliver the level of client service they expect and deserve from us. We believe the future we are creating with Chris will cement our legacy of providing comfort for all, with timeless, modern style and lasting quality."
Moye is a turnaround and management specialist whose previous roles have included interim chief executive officer and executive in residence at Warburg Pincus, chief executive officer at Crossmark, vice president and senior partner, digital transformation at IBM, chief transformation officer at McKinsey & Company, chief operating officer at Physicians Immediate care and chief operating officer at Kids Brands, La Jobi to name several.
Moye said he was pleased to accept this new opportunity and challenge.
"I am proud to step into my new role at Mitchell Gold + Bob Williams, a beloved American heritage brand that has experienced tremendous growth and change throughout its nearly 35 years in business," he said. "I see significant opportunity for the brand, building on its impeccably designed furniture and premium design experience, and delivering quality pieces that are consistently on time. With my background in driving the transformation of legacy brands, I look forward to advancing our operational processes to meet our customers and trade members' growing needs and providing them with a level of service they previously experienced from us."