T&V Design Network aims to provide exclusive product, finishing development services for a growing customer base
HO CHI MINH CITY, Vietnam — One of Vietnam's most successful locally owned and operated case goods producers is taking the next step in its evolution with a new product design and development platform tailored to the needs of the industry.
The company, called Thinh Viet, has recently launched the T&V Design Network, which uses the talents of its design and development team to create product for large and small customers alike.
Thinh Viet was first established by Le Xuan Bac in 2001, initially focusing on the European and U.K. market, then expanding its production to a major U.S retailer along with at least seven well-known industry importers and manufacturers.
Combined, it has more than 1.2 million square feet of production spread over three facilities including one devoted largely to the U.K. and European market along with other international markets, a second devoted largely to a major U.S. retailer and a third devoted to several key U.S. furniture brands. Combined they have a total capacity of about 450 containers per month.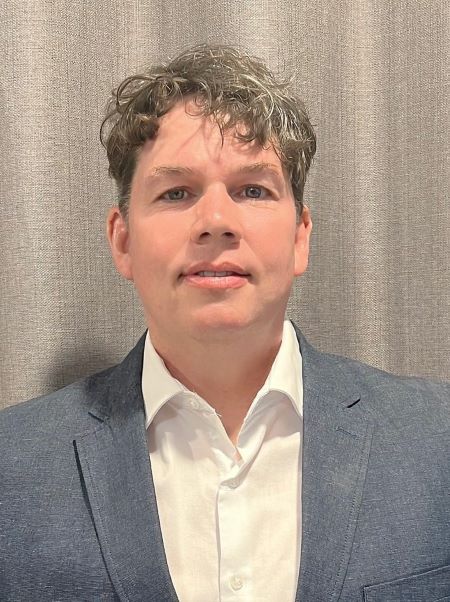 Brian Beane, an industry veteran who has worked at both retail and wholesale furniture over the years, has been working as director of business and product development for Thinh Viet for the past three and a half years, expanding the company's customer portfolio in the U.S. to include the aforementioned group of U.S. importers and manufacturers.
"We've been working hard these last few years and we really have one of the best customer portfolios within the industry, if not the best customer portfolio," he said, asking that Home News Now not publish the names of key accounts. "With the timing of Covid, orders went crazy and now things are settling back the opposite way. Thankfully for us, we are well diversified already … so we are positioned with strength for sure."
In his role with the manufacturer, Beane described himself as the only foreigner on staff, as the ownership, management and employees are 100% Vietnamese.
Over the past few years, he also has largely worked in product and finish development, creating exclusive designs for various customers in categories such as bedroom, dining, occasional, home office, home entertainment and accent furniture, all produced by Thinh Viet. He noted that some 60% of the line is all solid, made mostly with species ranging from white oak to cherry, as well as species indigenous to Vietnam such as acacia, mindi and rubberwood.
His most recent project has been developing about 20 pieces that the company is showing at the upcoming March 8-11 Vietnam International Furniture & Home Accessories Fair in Ho Chi Minh City. Much of the company's focus will be to regain business with the U.K. and European markets that was decimated during the pandemic.
However, the company also expects to see customers from other parts of the world, including the U.S., where it is also looking to grow its business, including with smaller retailers that are members of buying groups.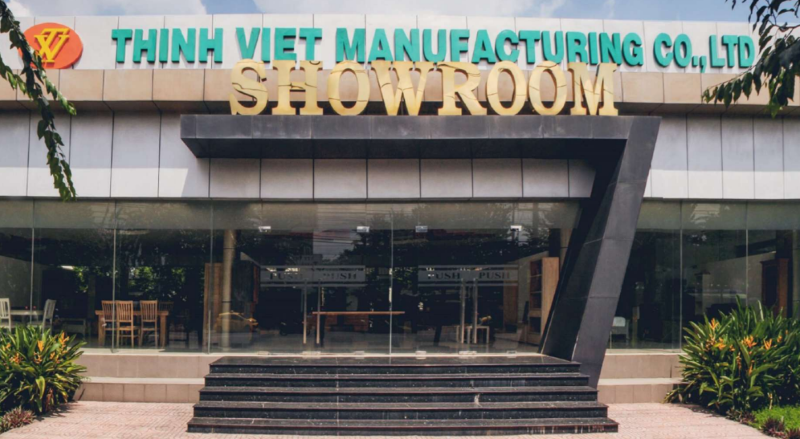 This is where the branding of its product design and development services offered through T&V Design Network comes into play.
"Our strategy for 2023 and 2024 is establishing what we are calling T&V Design Network," Beane told Home News Now. "We have a complete and talented in-house design team, and I have also been developing product and finishes for our current customers and will continue to do so for our new moniker and strategy."
He said the company also is looking to show at the High Point Market at some point in the future, but hasn't set a specific time frame.
"We will take this step by step," Beane said, adding that another reason for creating the design network "is to position us so that we will be showing at some point soon in High Point."
He also noted that the third T&V factory, known as TV3, is well equipped to handle new business, featuring new woodworking machinery and a state-of-the-art 740-pallet finishing line. As the plant is operating at about 50% capacity, the company also has the ability to serve new customers, including the smaller retailers that are currently members of buying groups.
He added that the goal of the expansion effort is not to dilute what it has offered its larger wholesale customers, but rather keep the factory on solid footing from a utilization standpoint.
"I am going to start focusing on more tier two customers," Beane added, noting that the positioning of T&V Design Network aims to communicate his expertise in product and finish development, serving as a resource for smaller retailers looking to do business with a well-established factory. "This positions us to be very strong on the design end, along with finish development, which I am very strong in as well."
For some time, he added, T&V has been a well-kept secret in the industry. But as it continues to expand with new customers now and in the future, it likely won't be much longer.
Those wanting to learn more about Thinh Viet should contact Beane at brian@thinhviet.com. At the March 8-11 VIFA show, the company will be in Space B9-11.