Company originally wanted to buy just a plant, but ended up buying an entire company to help fulfill its manufacturing needs
CONOVER, N.C. — When Century Furniture parent Rock House Farm was looking to add manufacturing capacity earlier this year, the goal was to find an existing building that could help build product for several key brands.
Now, just over six months later, the company came up with another solution — buying an entire company and its existing operations.
Just this past week, RHF announced it had acquired the operations and assets of Classic Leather, a manufacturer of upper-end leather and fabric upholstery based in Conover.
While RHF hadn't necessarily set out to buy another company for additional capacity, that is the way it worked out, said Alex Shuford III, chief executive officer of RHF Inc. RHF is the parent company of Century, Hickory Chair, Highland House, Jessica Charles, Maitland-Smith, Cabot Wrenn and Hancock & Moore, not to mention now St. Timothy Chair, a contract seating manufacturer and sister company to Classic Leather that was part of the acquisition.
Shuford noted that when RHF considered buying an existing facility, he suspected it ultimately would have to buy a company. That proved true especially as its search for an existing building did not turn up any decent properties.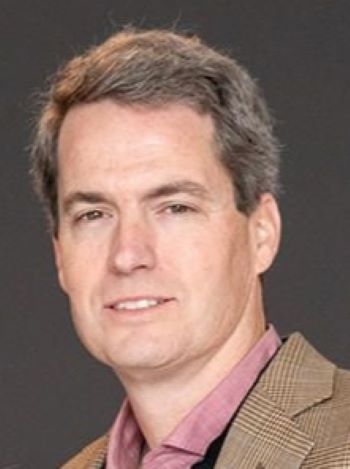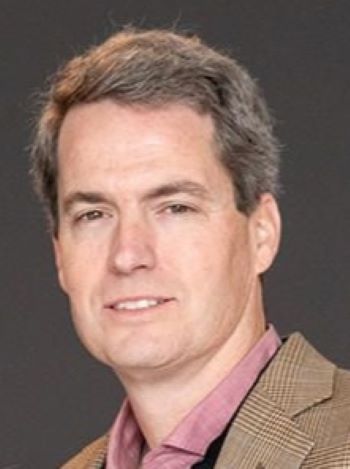 "Most good factories are connected to companies and brands," Shuford said, adding that the Classic Leather facility came with experienced and talented workers, too.
Perhaps the most important aspect of the acquisition — including the facility, equipment and the workers — is the ability to provide additional capacity where it is needed most.
Shuford said the 125,000-square foot plant will primarily provide this capacity for Century, Hickory Chair and Highland House, which are experiencing upwards of six-month lead times on upper-end product within each line. This is down from about eight months some three to four months ago.
Shuford told Home News Now that the additional capacity at Classic Leather could help chip away at those lead times and backlog by about one day per week, or four to five days per month, which will get product to customers that much faster.
Overall, he estimated that the Classic Leather operations will offer a 4% to 5% — or slightly better — increase in capacity for these brands by early February.
"The trick is that not all those companies have the same backlog problems, so we will focus it on where we have the longest lead times," he said, noting that need remains at the highest end of those three brands. "If we just say as a percentage of that type of business, it is probably more like 12% to 14% is what we are hoping for."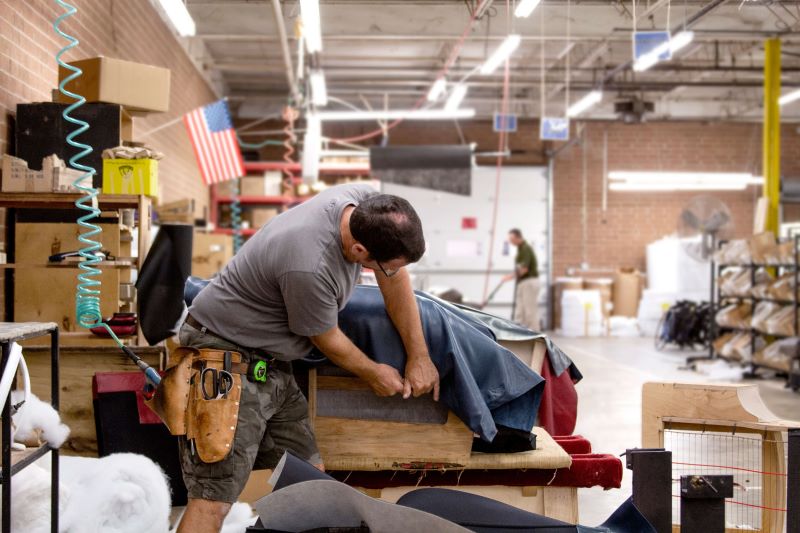 "Our most acute need is for our brands that are the highest end — so the upper end of Century, which we call our Signature line, Highland House and Hickory Chair are the places where we have the most acute need," Shuford added. "Part of that is because that business is a little more insulated from what's going on in the general economy. It didn't slow down the same as some of the more retail-oriented price points."
Shuford said the purchase did not actually include the brand Classic Leather because RHF already has its own luxury leather brand, Hancock & Moore.
"So having another leather brand just didn't make sense to us," he said, adding that the company will produce all the current backlog of Classic Leather as part of an agreement to use the name while working through the backlog. As it works through the backlog, the Classic Leather name will be retired, although many of the styles will migrate into the Century or Hancock & Moore lines as well as some of the company's other lines.
"We will produce it for a while and eventually the product will find a new home in a brand that we already own and then most of those products will continue to be made in the same facility," he said, adding that the move also allows Century a clear path to getting back into the recliner business. "So the Classic Leather recliners will eventually migrate into that Century brand. They will continue to be made at the Classic Leather facility but sold under the Century Furniture brand with all the Century leathers and nailheads that will be options on them."
"A great facility comes with product lines and brands and you say 'let's understand what we can honor and keep active and what is redundant that we need to absorb and retire,'" he added. "That is the mindset."
With the purchase, it also tapped into Classic Leather's experienced workforce, which includes 70 to 75 production workers and about 10 working in the office.
Shuford said the company plans to add more over time and that the plant's location — a 15- to 20-minute drive from Century's main operations in Hickory — will help it tap into a different labor pool when attracting those workers. The same rule applies to its expanded Hancock & Moore facility in Taylorsville.
"When we are looking at new facilities, whether it is Classic or Hancock, we are trying to get far enough away from our existing facilities that we are attracting new people, but not so far away that we can't get there frequently," Shuford said, noting that competition for workers remains high in the area, and giving people an opportunity to work at a facility near their homes — meaning less than a 15- to 20-minute drive — is important in recruiting and retaining workers.
He said that while the acquisition has helped gain additional workers immediately, the company is looking for another 50 to 60 people in upholstery across its operations, and another 10 to 15 in woodworking.
"We are in an area where everybody has been heavily marketed to," he said. "Hopefully having these new satellite locations allows us to talk to some new people who will want to join our small group of companies."