Sarasota, Florida, December 3, 2022: The Contemporary Design Group announced the winner of the 2022 Edward Haimsohn Design Award at their Annual Conference in Sarasota, Florida. This year there was a tie for top prize; going to Copeland Furniture for the Lisse Chair and Miniforms for the Soda Occasional Table.
Designed by Tim Copeland, the Lisse Chair is constructed of sustainably harvested American Black Walnut in a sculptural, seamless design without offset joints. Soda, designed by Yiannis Ghikas, is created with a single volume of handblown Murano glass shaped by master glassmakers.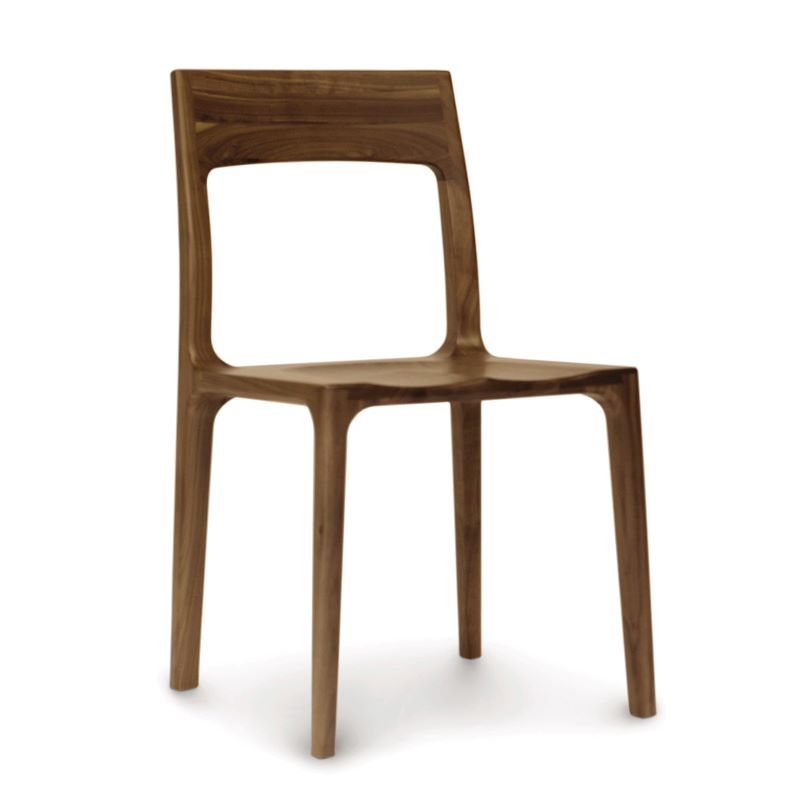 First runner up was the Hanna Console by Greenington Fine Bamboo Furniture, designed by Jim Liu. Second runner up went to Via Seating for their Onda Desk Chair designed by Studio V.
There also was another tie for third runner up, with honors going to Quentin Seating designed by Studio Ervas Basilico Girardi for Il Loft and the Interval Collection designed Al Glass and Matthew Weatherly for BDI.
The Edward Haimsohn Design award recognizes manufacturers producing outstanding and original furniture designs. A panel of anonymous judges, consisting of CDG retailer members, evaluated nominees on originality, creativity, consumer appeal, use of materials, functionality, and manufacturing execution. CDG Retailers were thoroughly impressed with the high quality of entries.
"Thank you to all the manufacturers that submitted these amazing designs," said Lora Sigesmund of PerLora Furniture in Pittsburg PA.
The fourteen finalists (listed in alphabetical order by manufacturer) were: Kobe Chair by American Leather, Interval Collection by BDI, Soma Table by BDI, San Chair by Conde House, Lisse Chair by Copeland Furniture, Hanna Console by Greenington, Laguna Chair by Herval, Quentin Seating by Il Loft, Mira Seating by Il Loft, Flex Top Mattress by Literie Laurier, Soda Table by Miniforms, Curveline Console by Skovby, Sail Table by Tomesella, and Onda Chair by Via Seating. A lookbook of all entries and a video of the complete presentation is available now on the Contemporary Design Group website.
Past winners include; Butterfly Table by nucleo + Studio for Cattelan Italia, Esse 72 Table by Tulcinski for Reflex Spa, Swing Bar by Carl Muller for Elite Modern, Rondo seating by Lucy Kurrein for Molinari Design, Beam Lamp by Francois Caron for Trica Furniture, Caruso Audio Cabinet by Paolo Capello for Miniforms, and Corridor Media Cabinet by Matthew Weatherly for BDI.
The award is named after CDG's co-founder, Edward Haimsohn, who was well known for his strong eye for design and attention to quality. The members of Contemporary Design Group continue in the spirit of constructive collaboration, teamwork, and partnership between retailers and manufacturers in the contemporary home furnishings category.
To learn more about the Edward Haimsohn Design Award, view all 2022 entries, or to enter a design in the 2023 competition, visit www.contemporarydesign.com/award
The Contemporary Design Group is a national association of independent home furnishings showrooms, specializing in modern and contemporary design. Currently the buying/performance/networking group is 41 showrooms strong with retail members in 41 cities throughout the United States. www.contemporarydesign.com