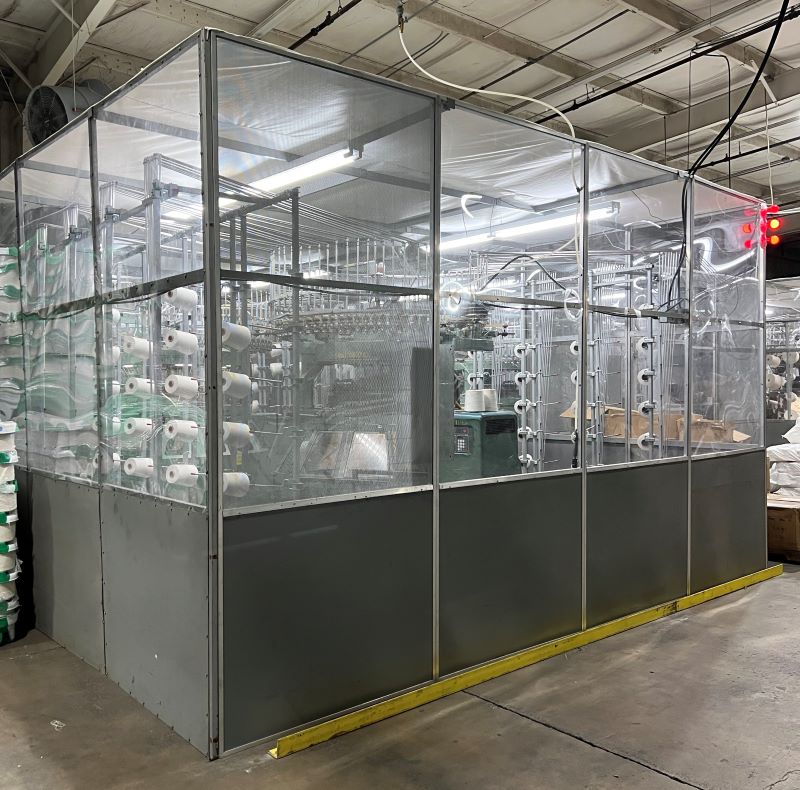 TROY, North Carolina – Precision Textiles, a leading supplier of FR solutions for the bedding and home furnishings industries, is now offering customers a domestic FR knitting capability to service them more effectively and efficiently from its local manufacturing and warehousing hub.
"When we opened Troy in 2021 it was with the vision of bringing a full production and distribution center closer to our home furnishings customers as this region is still the hub for the industry. Adding FR knitting domestically is another piece of this strategy because it means shortened lead times and the ability to pivot quickly for our customers," said Scott Tesser, CEO of Precision Textiles.
The Troy plant employs approximately 200 staff members, many of whom were hired when the plant was acquired from an automotive textile manufacturer.
The knitting facility produces the company's Glass Free FR Knit Solutions, primarily for use in bedding manufacturing.