Company nearly doubles its offering of the recently introduced Stearns & Foster furniture collection
HIGH POINT — Primo International expanded its partnership with Tempur Sealy International in a big way with the introduction of Sealy branded loungers and office chairs at the October Market.
And this was on top of an expanded offering of Stearns & Foster branded furniture, officially launched in Las Vegas this past summer. The combined two lines took up nearly the entire first floor of Primo's two-level showroom in the International Home Furnishings Center.
About 16 foam-filled bean-bag-style Sealy loungers were on display in multiple styles and sizes, including a 6-foot sack-style lounger (expected to retail for about $299), gaming loungers, sofas, sectionals (retailing for about $399), ottomans and giant floor pillow loungers.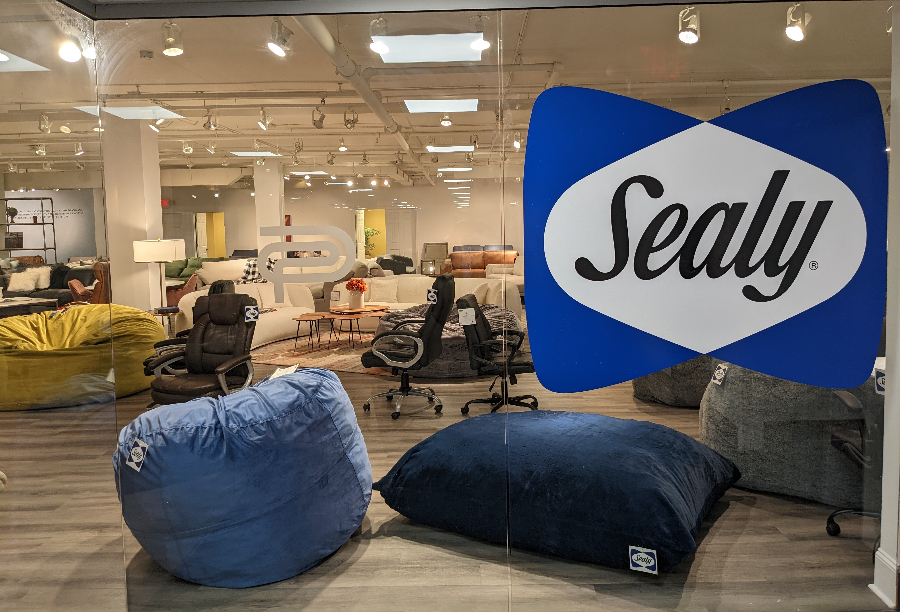 In addition, Primo introduced about a dozen office and gaming chairs expected to retail from about $119 to $399. Features include pocket coil and memory foam seating and soft fabrics that mimic the feel of high-end leather at $99. The gaming chair versions also include massage units in the back for more comfort and support during extended play times.
Just like the Stearns & Foster licensed furniture line, the new Sealy licensed collections are being sourced globally. They will be in Primo's warehouse and available for delivery to retailers by year end, said John DeFalco, executive vice president of the Canada-based whole-home importer.
The Sealy collections were "extremely well-received," and purchased by both U.S.-based and international retailers, DeFalco told Home News Now.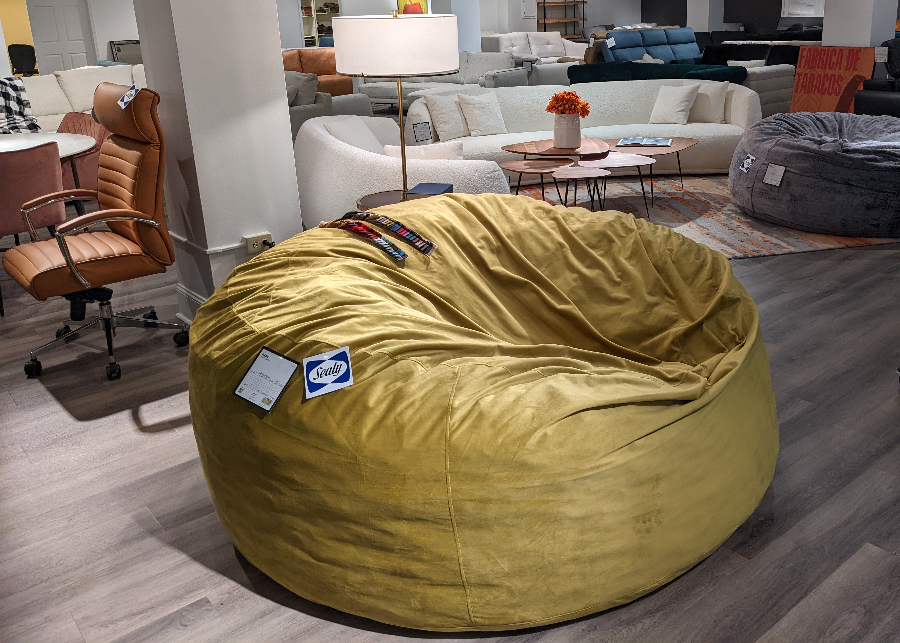 "It was a great launch," he said. "Sealy is the most trusted mattress brand in America. Retailers appreciate the brand awareness and have high expectations for Sealy product in terms of quality, comfort and style.
"Consumers trust the brand and want the brand,' he added. "This is a tremendous marriage from the standpoint of taking Sealy into other parts of the home in these categories." Given the warm reception, DeFalco said Primo will expand the lineup for the Las Vegas Market in January.
Roanoke, Virginia-based Grand Home Furnishings is a buyer of the Stearns & Foster furniture line by Primo and will be a buyer of the new Sealy product, too, said President George Cartledge III.
"I thought they were spot on with it," he told HNN.
Plus the brand recognition, with all the marketing behind it, is sure to be a positive.
"In Roanoke, where the population is just over 100,000, we have 52 places you can buy a mattress," he said. "They're advertising all the time and they're advertising those names. We're all advertising Sealy. We're all advertising Stearns. We're all advertising Tempur-Pedic, Serta — the old brand names." Now multiply that by the even bigger markets with more mattress sellers, and you can see the logic behind this partnership and the marketing muscle that comes with it, he said.
"I think Primo aligning themselves with Stearns, with Sealy, is a good move," Cartledge said. "It really expanded their offering and put them in the ballpark of competing with other suppliers."
At the same time, Cartledge believes the responsibility that comes with offering these names in various furniture categories likely inspired the Primo team to stretch a bit to make sure it was offering products "representative and consistent with the reputation of those names in the industry."
"I'm sure it led them to think out of the box," he said.
In High Point, Primo also saw strong retail reaction to the expansion of its Stearns & Foster licensed collection of upholstery, case goods, occasional furniture and new area rugs. DeFalco said the company roughly doubled the size of the offering, primarily by building out existing categories, including the addition of new frames, fabrics and leather options. It also soft launched a collection of hand-knotted wool area rugs dyed to correlate with the leathers and other elements of the Stearns & Foster furniture.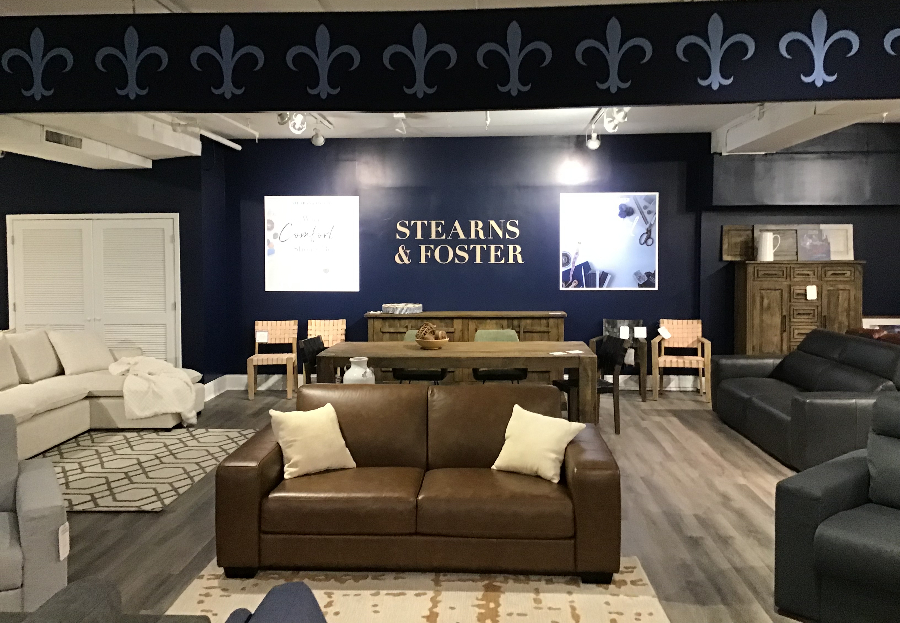 Primo upped Stearns & Foster's presence not only by SKU count but by the way it was displayed — with more branding elements, including a brand wall similar to the one used in many Stearns & Foster mattress galleries, and lifestyle images that blend in research findings, such as the vignette just off the showroom entrance. It highlights an upholstery setting and a backdrop graphic of a stylish female shopper and research stating "one-third of consumers shopping for furniture are highly likely to purchase Stearns & Foster branded furniture."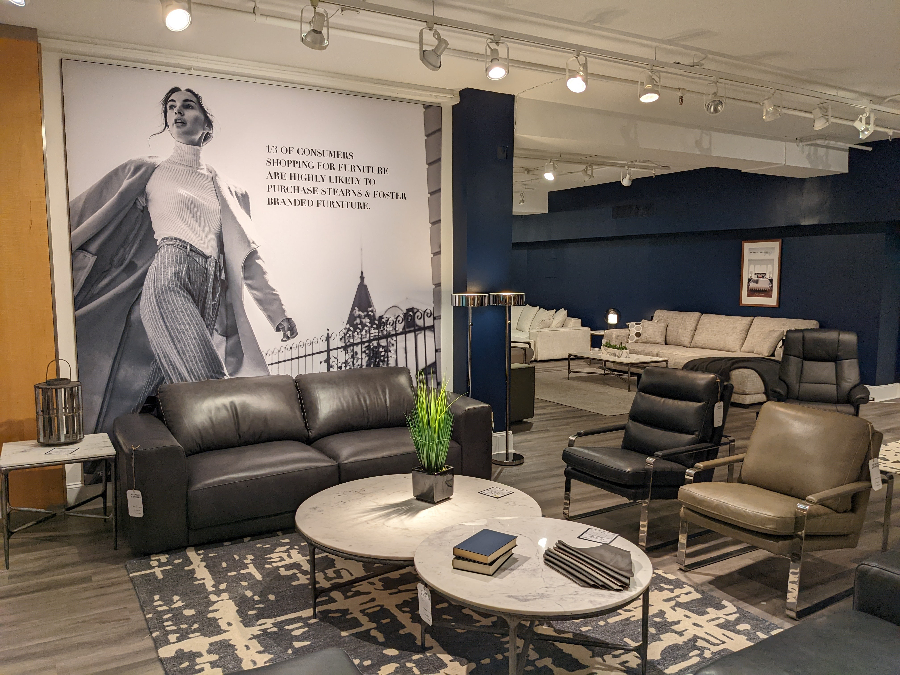 More scenes from the Primo showroom below.