HIGH POINT — Canadian upholstery manufacturer Décor-Rest is undertaking a major showroom expansion here that will more than triple the size of its existing building.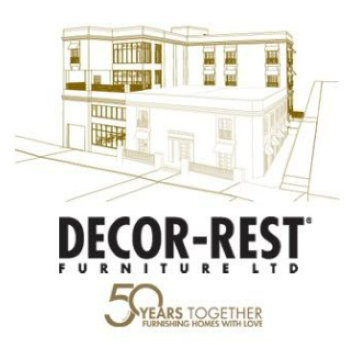 The company is adding a four-story, l-shaped addition around its current showroom at 208 Jacobs Place. When completed, it will bring the existing 8,000-square-foot facility to about 28,000 square feet according to a source familiar with the project.
Christina Marzilli, co-founder and co-chair of Decor-Rest, told Home News Now that the expansion will provide additional space not only for the Decor-Rest line, but also the lines of sister upholstery manufacturers Superstyle and Trendline, which it acquired earlier this year.
The company also showcases its upholstery mix with companion occasional and accent tables as well as lighting and accessories and wanted to make sure the facility was able to accommodate that type of lifestyle presentation.
"Our line is very expansive," Marzilli told Home News Now. "Decor-Rest has grown during the last few years, and we need a larger showroom to service our customers with all these product lines."
The structure, which dates back to 1930, was the original headquarters for the High Point, Thomasville and Denton railroad.
Years ago, Decor-Rest originally rented the building from and later purchased it from Paul Broyhill.
In addition to wood and terrazzo floors, the current building has an indoor kitchen and space for outdoor entertaining.
"It is a really well built, historical building with 16-inch thick walls," noted Peter Kennett, a partner in the Freeman Kennett architectural firm that has has designed the building expansion. "We didn't want to mess with the existing building. We wanted to keep the same personality, but also do it in a new way and create more hospitality space and outdoor space…We are really excited about what is happening with this project."
Kennett, whose firm also was the chief architect for the new American Home Furnishings Hall of Fame building, the Markor Arts Center and the renovated Riverside Furniture showroom downtown, said that New Atlantic has been chosen as the contractor for the project.
Like the existing building, the expanded area has been designed to have plenty of windows, letting in natural light for products throughout the space. It also will have space for entertaining guests at Market.
"We want to accommodate the needs of our customers during the Market," Marzilli said. "We want to create a warm and welcoming home for our valued customers."
Marzilli said that she expects the expansion will be completed in time for the October 2023 High Point Market.
A groundbreaking is scheduled at 2:30 p.m. Sunday Oct. 23.