HIGH POINT — Contemporary furniture specialist Armen Living is moving to a new showroom for the upcoming October High Point Market.
The company will occupy about 4,000 square feet of space in H-721 of the International Home Furnishings Center.
It was previously located in space D-519 of the IHFC.
The company said the new space will provide a better flow of traffic and also showcase a broader mix of its indoor and outdoor furniture line. This market, the company said, it is debuting 20 new collections across both categories.
The company said it will show these and other products in a curated, gallery-style format in its new location, which has many windows "that brighten up the overall space, making it seem twice as big."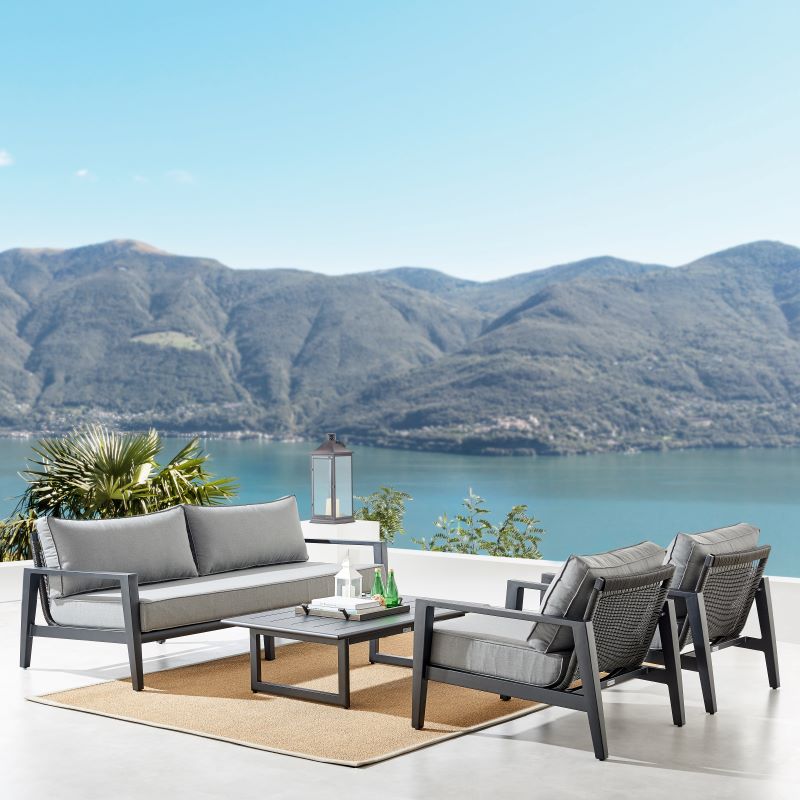 "We can't wait for the opening of our new High Point IHFC showroom in space H-721," said company President Kevin Kevonian. "Our new location on the seventh floor and its larger space will allow us to showcase a wider selection of products, and gives us even more room to feature our best sellers and top-selling categories."
The company said that another big reason for the move is its success in outdoor furniture. It launched the division in 2019 and has since seen double-digit growth in the segment as sales have expanded not only to retailers, but also to designers and hospitality clients around the United States.
Today, the company said, the outdoor line offers more than 300 SKUs across 30 collections of dining, bar, seating, occasional, and lounge furniture, plus a mix of modern planters and outdoor bar accessories.
"Since we first debuted our outdoor designs we have seen a huge increase in the sales and number of existing customers buying from this category," said Lee Honigsfeld, vice president, sales. "We have also seen an uptick in our sales team establishing new retailers, multi-line outdoor dealers and specialty outdoor pool and patio stores who love our diverse selection of outdoor furniture."
He added that the growth is also resulting from the company doing more of its own designs in-house, versus buying product off the shelf from various manufacturers.
"This shift has further helped us to diversify our outdoor category," Honigsfeld said. "We now design 70% of our outdoor category in-house, with more designs launching each market."
"As the demands for outdoor furnishings have increased over the last two years, we have seen consumers shift their travel budgets to investing in their own outdoor spaces," he added. "This yearning for luxurious outdoor living spaces is no longer the desire of a few – it's the demand of many. But unlike an expensive vacation, with our affordable and stylish outdoor furnishings you get to enjoy it year after year – not just one week at a time."