Announces WOW Award nominee finalists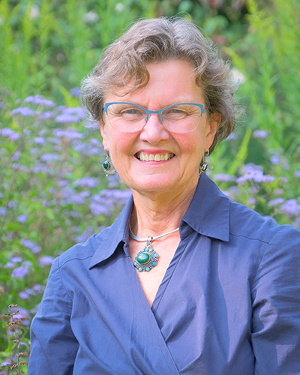 HIGH POINT — WithIt, the women's leadership development network for the home and furnishings industry, will present its Visionary Award to Susan Inglis, founding executive director of the Sustainable Furnishings Council and owner of From the Mountain, a sustainable production and sourcing company.
In addition, the organization announced its additional WOW Award nominee finalists — 23 years after the first WOW Award was presented. 

The annual awards, sponsored by International Market Centers, recognize business leaders nominated by their peers who have contributed to the success of the home and furnishings industry and have demonstrated significant impact on their companies and the industry. 
Each of the finalists and Inglis, will be honored at the WOW Awards gala, on Friday, Oct. 21, in the IHFC International Ballroom. Individual tickets and sponsor tables are available for purchase here. New York interior designer and owner of Casa Santi Interior Design, David Santiago will lead the décor committee to help WithIt host an over-the-top masked opera ball, the group said.
The Visionary Award is the highest recognition bestowed by WithIt, honoring a woman of achievement whose insight and actions have significantly impacted the group. As a leader in the push for sustainability in the home and furnishings industry, Inglis, a longtime WithIt member, has taken the SFC from an idea to a reality. "She clung to the notion that businesses have the power to change the world and, in doing so, became a part of that change — speaking to one business at a time. … Her career has been marked by a passionate, purposeful entrepreneurial spirit. And her connections place and people have guided her path the entire way," WithIt said in making the announcement.
Inglis' "inspiring passion for sustainability and the contributions that she and the Sustainable Furnishings Council have made will continue to have a positive impact on our industry for many years to come," added Renee Loper-Boyd, WithIt president and vice president of marketing at IMC.
In addition to honoring Inglis, WithIt will present WOW Awards in five additional categories: Education, Mentoring, Leadership, Future Leader and Sales Excellence. Each of the nominee finalists submitted packages supporting their nomination, which will be judged by a panel of industry leaders. Recipients will be announced in October prior to the gala.
The Education Award recognizes an individual who has put forth significant effort to educate associates, retailers and consumers about home and furnishings. This year's nominees are Kaprice Crawford, Home Furnishings Assn.; Jane Dagmi, HPxD; and Deborah Hernandez, Fashion Institute of Technology.
The Mentoring Award honors a company or individual for their efforts to foster advocacy, development and promotion of women in their company and the industry. This year's Mentoring Award nominees are Lisa Hawkins, Room to Room; Louise Traficanti, Eastern Accents; and JoAnne Wiley, J.B. Hunt Final Mile.
The Leadership Award recognizes the contributions of a woman who has demonstrated successful leadership in her company, WithIt and the home furnishings industry. Leadership Award nominees are Rebecca Colyn, Magnussen Home; Lisa Koskela, Lisa Koskela Design; and Amy Vernon, La-Z-Boy Inc. 
The Future Leader Award honors a young woman in the industry who has demonstrated outstanding achievement and the potential to become an industry leader. The nominees for this award are Dorota Lopez, Dorota, Inc.; Erin Weir, Gail Doby Coaching and Consulting; and Shannon Williams, North American Home Furnishings Assn.
The Sales Excellence Award recognizes a woman who is extraordinary in sales, demonstrates excellence in education and relationships with her customers, and exceptional commitment to the company she represents. The nominees are Jamie Gaston, Esquire Advertising; Jynne Harris, Kreber; and Kristin Olson, Covington Fabrics and Designs.
Sponsors of the celebration, in addition to event sponsor IMC, includ Jola,  J.B. Hunt Transport and Furniture Today. 
For more information about the 2022 WOW Awards and other WithIt events, click here.