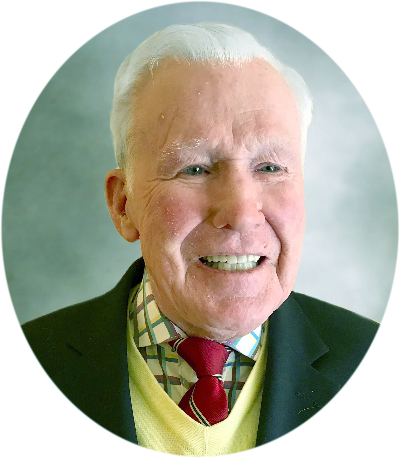 OMAHA, Neb. — James Emmet Root, a longtime sales representative in the furniture industry, died peacefully at home here Sept. 15. He was 88.
Root was born in Oak Park, Illinois, and grew up in Minneapolis, Minnesota, where he attended St. Thomas Military Academy. He graduated from the University of Notre Dame in 1955 with a bachelor's degree in business administration. He served two years in the Air Force as a second lieutenant stationed at Scott Air Force base.
Root married Mary Frances Fitzgerald on November 30, 1957. The couple chose to live in Omaha where they raised four sons.
On January 1, 1958, Root started working for his father as a furniture sales representative, traveling to retail furniture stores in Iowa and Nebraska. In 1963 he started his own sales representation company, Furniture Sales of Mid-America, that is still in existence today run by his son and grandson.
Over his 62- year career Root accumulated close to 100 sales awards from at least a dozen companies that he had represented. The International Home Furnishing Representatives Assn. honored him in 2018 with the first ever ICON of the Industry award. Nearly 1,000 people attended the awards event.
Family was a cornerstone of Root's life as he relished family get-togethers whether it be a Sunday cookout, a holiday gathering or a family week at Okoboji.
He started running at the age of 43 and continued most days in all weather for another 43 years, logging close to 70,000 miles. His closest friendships came playing golf, which he started playing at age 11 and continues playing until three weeks before his death.
"Emmet lived life to the fullest," the family noted "He enjoyed being with people and always had a smile and pleasant demeanor. It didn't matter if you were a server or a CEO, he treated everyone the same. He had no need to look beyond the person he was sharing a conversation with. He was a genuine guy who shared many friendships."
Root passed peacefully at home in the arms of his wife of 64 years. Other survivors are sons Mike Root (Nancy), Terry Root (Kim), Tim Root (Kelly), and Dan Root; seven grandchildren; and five great-grandchildren.
Mass of Christian Burial was Sept. 20 at St. Margaret Mary's Church in Omaha. Memorials may be made to St. Margaret Mary's Church, JP Newman Center, The Institute For Priest Formation, or your favorite charity.