October High Point Market introduction features more than 50 pieces of wood furniture and upholstery
MORGANTON, N.C. — At the October High Point Market, luxury case goods and upholstery manufacturer Chaddock is introducing one of its larger collections in recent years in partnership with Houston-based designer Benjamin Johnston.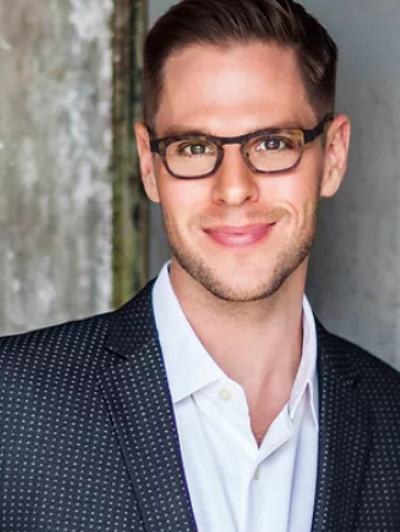 The Benjamin Johnston Collection for Chaddock has nearly 50 pieces of wood furniture and upholstery produced at the company's workshop in Morganton.
The collection has a modern design aesthetic featuring mostly clean-lined bedroom, dining and occasional pieces. The company said that each piece is "inspired by Johnston's travels and work around the world, presenting a modern interpretation of neoclassical forms with mid-century influences. Much like his own portfolio, Johnston's debut collection is simultaneously classic and current, with a crisp modernity, precise detailing, and an undeniable sense of luxury."
Johnston added, "Chaddock was founded in 1958 with a rebel spirit and a groundbreaking approach to bench-made home furnishings. We've sourced their products for our clients for years and our mutual passion for innovation and commitment to exceptional quality and service made this partnership feel like a very natural next step. Together, we are building upon Chaddock's legacy with a collection that pays homage to traditional silhouettes in fun, unexpected ways. This is a dream collaboration for me and I'm looking forward to the collection's grand debut at Fall 2022 Market."
The collection has 24 wood pieces and 23 upholstery pieces.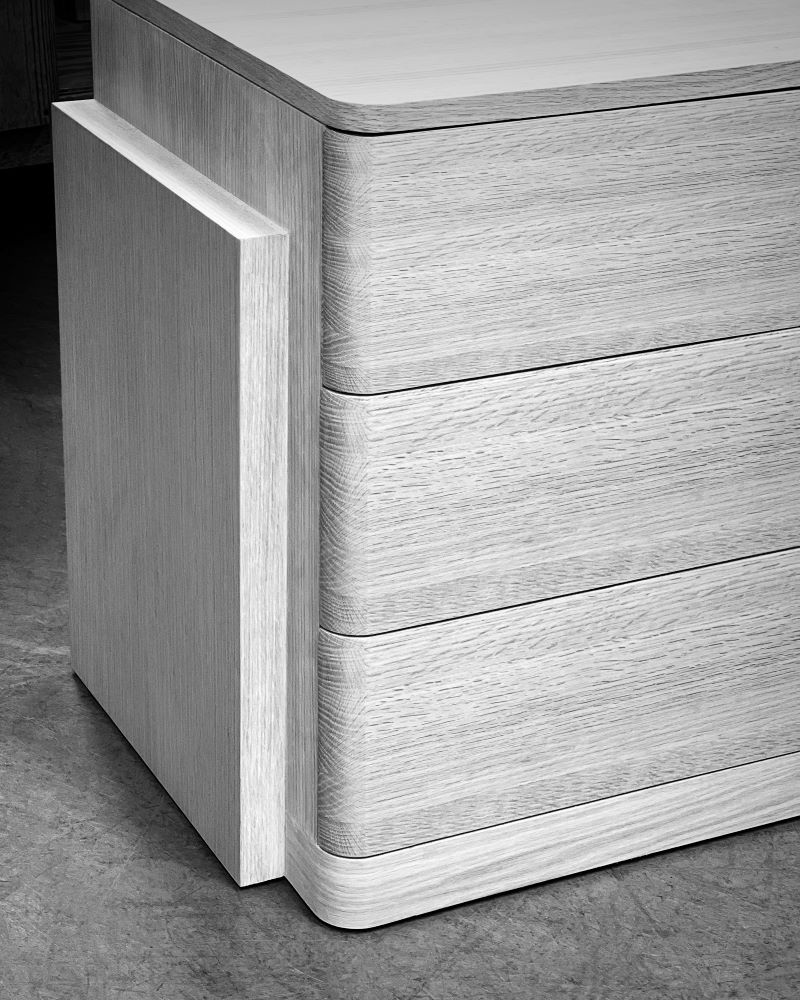 The wood line is made with quarter-sawn oak and shown in two wire-brushed finishes with as many as 22 steps. One of the finishes is an off white tone featuring a darker hangup, and the other is a medium brown tone also with some hangup.
Both finishes showcase grain patterns of the wire-brushed oak, giving the pieces a livable, yet sophisticated design aesthetic. Pieces are also available in maple, another main wood species that Chaddock uses in its case goods production.
There are two main beds in the collection, including a tall four-poster bed with a wood-framed upholstered headboard. Another bed is fully upholstered and features block legs.
There are two main dining table options including one with a race track top and a textured resin base. A second dining table is more rectangular in form, but also features some stepped elements that give it additional shape and texture.
Companion case pieces, including multiple nightstands, are larger in scale, noted Andrew Crone, president and CEO of Chaddock.
"He is bringing a little larger scale to the line," Crone said, noting that many of the projects Johnston's firm handles are for large, multi-million dollar homes with high ceilings.
Thus it made sense to develop the wood line accordingly, offering pieces that help fill the space in a room.
"You don't want to have a nightstand that looks miniature in a large-scale room, so he is bringing some larger scale to the line, which is fun," Crone added, noting that the line also features three sofas and companion chairs that also offer a scale and shape in a modern design footprint.
Crone said that Johnston has been a very good customer of Chaddock's for some time. The conversation about the collection started about two years ago when Johnston told the company he could do so much more with the line if it only offered more modern designs.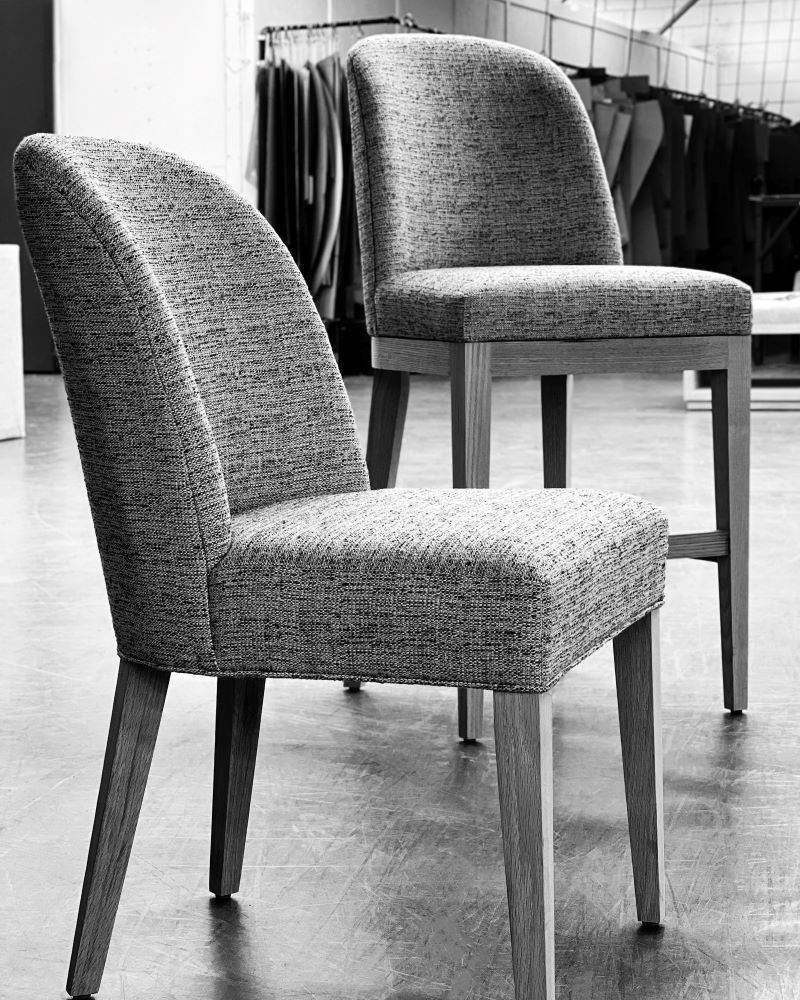 "That just kind of spurred the conversation, and it's great timing," Crone said, adding that Johnston has recently been featured in a few major trade publications such as Traditional Home and Southern Home.
He also has collaborated on a line of fabrics with S. Harris, which Crone said "we are going to showcase and tease up at our showroom so there will be some cross pollination there." In addition, Johnston has a rug line with Madison Lilly that also can be seen at the Chaddock showroom in space 106 of 200 Steele.
But the furniture will take center stage in a way that brings Johnston's modern approach to life across multiple categories.
Crone said the conversation started about two years ago and that work on the collection has taken place in earnest over the past 18 months.
"One thing that has been a little challenging through this whole process is flexing our product development team just to try to get through some of the backlog," Crone said. "It's much different in today's world, trying to bring a new collection — especially one as large as this — to life."
But he said that Johnston has been great to work with based on his wide knowledge of the industry and manufacturing over a long career that started in architecture and evolved into interior design.
"It's been fun to work with him because from a product standpoint, I have never met somebody who is so detail oriented and who understands the intricacies of our business and how product is made," Crone said. "Usually it is us trying to teach the designers and trying to mold their vision to fit what our capabilities are. This one has been fun because it is kind of going at it from a different way where he already has that in mind with what the possibilities are and how to tweak things and get them right."