Dealers and others weigh in on CSC Generation's bid
MERRILLVILLE, Ind. — The proposed sale of Flexsteel Inds. to digitally-native CSC Generation has the furniture industry debating whether or not such a move would be a good thing for all parties. At least some retailers who sell the well-respected brand are shaking their heads, no.
It's guesswork at this point, but a couple of things are clear: The industry, particularly publicly-traded furniture companies, are pretty cheap these days; CSC buys on the cheap; and the business transformation CSC Generation thinks it can bring to Flexsteel is coming in one form or another to the brand (and others) with or without a deal.
On Wednesday, CSC Generation Holdings, the owner of DirectBuy, Z Gallerie, One Kings Lane and other "digital-first" retail brands announced publicly — at roughly the same time it announced to Flexsteel — that it wants to buy the upscale upholstery and case goods brand for $20.80 per share in an all-cash deal. That would be a premium of 22% over Flexsteel's Tuesday close of $17.10 per share. The company's stock soared Wednesday, closing up more than 14% to $19.59 per share. It dropped back down 5% Thursday to close at $18.60.
Its 52-week trading range is $16.01 to $38.74 and up until the end of February, its shares were closing regularly for more than $21.
With 5.56 million Flexsteel shares outstanding, according to data on Yahoo Finance, the purchase price would be about $115.6 million, minus the Flexsteel stock CSC Generation said it already owns as "a meaningful shareholder."
In his letter, CSC Generation Founder, Chairman and CEO Justin Yoshimura, said his company was disappointed Flexsteel's board had "failed to respond to our recent acquisition proposal," and that this was a new proposal, one designed to facilitate "constructive discussions" on the way to a "mutually agreeable transaction."
Flexsteel released a statement late Tuesday, in which it said it had no knowledge of CSC's proposal prior to that day. (It's unclear whether or not it's denying knowledge of the previous proposal that Yoshimura noted.)
Flexsteel said its board would review it carefully to determine a course that's in the best interest of the company and its shareholders and said it would have no further comment on the matter until that review process was completed.
But that's not stopping others in the industry from commenting, including brick-and-mortar retailers who have built successful relationships with the brand, and believe an acquisition by CSC — which they believe is unlikely — could be detrimental to these relationships.
"My first reaction was to put my head in my hands and go: 'Oh, I hope we don't lose another one,'" said Mark Mueller, fourth-generation owner and president of Mueller Furniture, with three stores in greater St. Louis. "And what I mean by that is there have been so many really good furniture companies that have been ruined through acquisitions that don't pan out well for retailers. There's a long long list we can all rattle off."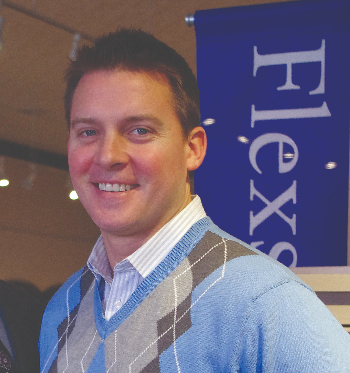 Mueller Furniture has been selling Flexsteel for more than 50 of its 95 years in business. It's the retailer's largest supplier by far, so it's understandable why news of a proposed acquisition by the digital-first, retail-oriented conglomerate of businesses might be concerning.
"I hate to speak for other independent retailers, but Flexsteel for many many years has prided itself on a strong base of independent retailers. I can't imagine any of them saw that headline and thought, 'Oh, this is great.'"
Home News Now has requested an interview with Yoshimura for more on the deal and his response to what sources are saying, but has yet to receive one.
CSC Generation has been developing a growing stake in the home furnishings industry, and a few others, largely by surveying a landscape of distressed brands and scooping them up on the cheap. Its first big industry acquisition came in 2017, when it pruchased the assets of DirectBuy out of bankruptcy for less than $1 million plus liabilities. The plan was to re-establish the brand's brick-and-mortar presence while re-engineering the digital experience, but the physical store piece never got off the ground.
In June, 2019, CSC acquired Gardena, California-based Z Gallerie — again out of bankruptcy — for an estimated $20.3 million. It kept about 38 stores open, or half of Z Galleries 76 locations. Yoshimura told this reporter that its physical store plan had shifted to one in which DirectBuy services would be offered within Z Galleries stores (and online) instead of through an expanding DirectBuy footprint. But even Z Gallerie's store count has shrunk since the deal — to 26 stores, including one outlet, according to its website.
CSC went on to acquire One Kings Lane — which got its start as an e-commerce flash-sale site — from Bed Bath & Beyond in April 2020. It was reportedly in the running for some of the assets of bankrupt Pier 1 Imports, too, but that deal was never consummated.
Other brand holdings noted on its website are kitchen and housewares retailer Sur La Table and Home Consignment Center. In his letter to Flexsteel, Yoshimura said CSC has a "strong track record of partnering with existing management and building upon the legacies of longstanding furniture businesses," and he used founder and continuing operator of Home Consignment Center as an example.
"If you would like to ask him about his experience working with us, I would love to put you in touch with him," he said.
The main banner across the top of CSC Generation's homepage states: "We acquire overlooked store and catalog-based retailers and transform them into high performance, "digital first" brands through our proven omni-channel technology platform, operating expertise and scale."
Elsewhere on the site it lists investors, including institutional investors, such as Khosla Ventures, Panasonic and Altos Ventures, as well as "family office" investors including Niraj Shah, co-founder and CEO of Wayfair; Christian Friedland, founder and president of Build.com; and the late Tony Hsieh, former CEO of Zappos, which was acquired by Amazon.
CSC Yoshimura notes several of these connections in the letter to Flexsteel. Some in the industry will look at this as a source of pride. At least one sees it as an odd name dropping in an acquisition proposal.
What Flexsteel dealers are saying
American Furniture Warehouse in Greensboro, N.C., has been selling Flexsteel as a step-up line since before the Covid pandemic. It seems consumers were regularly coming into the store asking for the brand by name.
When Flexsteel became a vendor partner to industry buying group Nationwide Marketing Group a few years ago, "We jumped in with both feet," said American's CEO Jason Fletcher, a Nationwide member. It started with a fairly small program of motion and case goods in the fall of 2019. Now the retailer is doing whole containers with the brand.
When Fletcher saw the industry news alerts this week about the CSC proposal, several thoughts came to mind, and none of them were positive.
"I could be wrong, but I did not believe it was a serious offer because the amount … would not be enough to be a benefit to the shareholders," he said." It's essentially offering one quarter's worth of revenues." (Flexsteel reported fiscal fourth quarter net sales of $124.5 million, for the period ended June 30, down 8.6% from the same period last year; so the offer actually equates to less than a quarter's worth of sales.)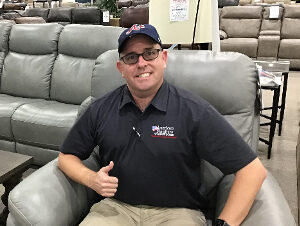 Fletcher admits he doesn't know the details, but added, "I think the board would not need to take long to look at this and realize this is not a serious offer."
He was also skeptical because of the "name dropping" that went on in the letter, the mention of a Wayfair connection for instance. "A serious investor doesn't need to to that," Fletcher said. "BlackRock doesn't need to do that."
But there is another potential explanation for that, according to a source familiar with CSC, who asked to remain anonymous: CSC is proud of its investors partners. This source also contends that CSC already has shown it's a serious investor in the industry, not just through the holdings and backers it promotes on its websites, but by its other investments not listed.
In June, for instance, CSC disclosed to the SEC a roughly $20 million, 7.9% stake in Bassett Furniture shares (including options to buy additional shares).
"He (Yoshimura) already showed his hand," the source said. "He's making investments in the industry. He did it by buying some of these broke companies (in the portfolio and through stock purchases such as Bassett.
"He's a value investor, the way I see it. He's going to buy on the cheap."
And right now, the industry's public companies are cheap — valued at multiples that are much lower than their private company counterparts, the source said. A quarter's worth of revenue may sound like a low asking price, but before the Flexsteel proposal was announced, it was being valued by the open market at even less.
Transformation already underway
The biggest debate around this proposal and whether or not it stands to be good for Flexsteel, its shareholders, its dealers and possibly its customers may have more to do with this issue of transformation in a post-pandemic environment and who is controlling it. In his letter, Yoshimura said that when CSC acquired Sur La Table, "the business – like Flexsteel – was predominantly driven by offline sales in physical stores and had struggled to adapt to the online landscape.
"In just two years, we have evolved Sur La Table into a digitally-centric business, while achieving a majority of sales online and increasing adjusted EBITDA by more than 4x." But Sur La Table is a retailer selling to consumers. Flexsteel, on the other hand, is a supplier selling to retailers. Is a move away from offline as Flexsteel adapts better to digital channel what CSC has in mind for the brand? It should be no surprise that Flexsteel's brick-and-mortar dealers might find this "digitally-centric" language and the potential for an all-out move in one direction a little concerning.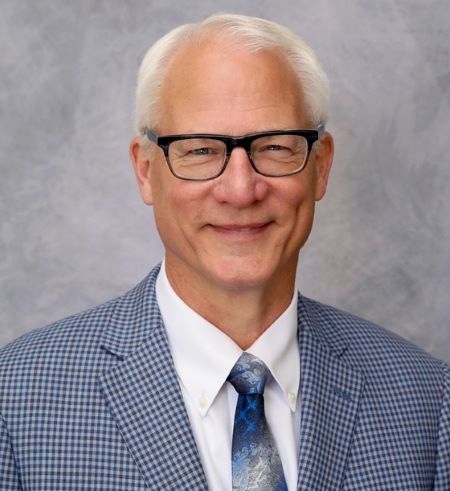 Jerry Dittmer, Flexsteel's president and CEO, has been steering the brand on a transformational course since he arrived in late 2018, though suggesting the endgame is a "digitally-centric" business might be a stretch. Still, CSC, with its digital-native expertise, appears to believe it can help move things along.
But retailers Fletcher and Mueller appear happy with the company's progress and present course and don't think it needs this hand up. Fletcher said CSC's specialty seems to be taking brick-and-mortar operations and transitioning them to an e-commerce platform. Like Mueller, he worries about the future of Flexsteel should it be sold on the cheap primarily for its name, possibly to "become nothing more than, say, Thomasville, a name that is licensed out." Among the losers in that scenario would be Flexsteel's employees, its dealer base and its loyal consumer base, he contended.
It could become "like some of the other storied furniture brands that are now just in name only," he added.
And both Fletcher and Mueller suggested Dittmer should be allowed more time to complete the turnaround he's been working on — because it's working.
"He's been trying to modernize the old company," Fletcher said. "I think you need to keep giving him room to run with it. I don't think it's time to ring the bell. He's doing a transformation. There is a direct-to-consumer e-commerce part to what they're doing, but it's happening as a parallel channel that doesn't sacrifice their (brick-and-mortar) retailers and what we're carrying" or what customers expect when the Flexsteel brand arrives in their homes.
"Flexsteel has always done a great job of protecting dealers from a lot of the e-com sites that are out there as far as really just holding everybody to their internet policies," Mark Mueller added.
"They are a company that is really heading in the right direction in a lot of ways. Their custom-order lead times have gone way down to remarkably fast levels — pre-pandemic levels in certain categories of merchandise. They were one of the last companies to really extend lead times, and they're one of the first to get back to normal. That tells me a lot of things are going right."
Perhaps a more neutral and final word for this story should go to Tim Stump, partner in Stump & Company, a mergers and acquisitions advisory firm specializing in the home furnishings industry. He's worked closely with CSC (though not on this proposal) and finds it to be "a very professional company, committed to long-term investment in the furniture industry," he said.
Likewise, Stump also knows Dittmer and his team at Flexsteel and believes "they are working diligently to return Flexsteel to its prominent spot in our industry." Stump was not surprised by the proposal nor by Flexsteel's response — that it will carefully review it. "We wish them the best in their discussions," he said.
But whether or not a deal comes together, "You're going to see more crossing over to what's called omnichannel" because it opens so many paths to the end-consumer, he said.
"Quite frankly, I think this is a wake-up call for our industry."