ATLANTA — Whenever I listen to a Havertys earnings call, the same three or four things always tend to pack the biggest punch for me. The numbers change from quarter to quarter, of course, but the main themes are a constant.
Average ticket is always huge. Compare Havertys' more than $3,000 ticket, for instance, to Wayfair's average order value of $330 in the second quarter (up from $278).
Zero debt. Do you think maybe this executive team breathes a little easier than most when the industry lurches from one crisis to the next?
Its gross margin doesn't go up every quarter or every year, but it's always way up there (and this past second quarter it did increase as a percentage of sales to 57.9% from 56.6% a year ago).
And the calls are short, usually much shorter than the hour most companies book for these calls. There's not much talk about adjusted EBITDA, or non-GAAP items or other mumbo jumbo on Havertys calls. Everything is so straight forward, even I understand it. Sales, earnings, gross margin, average ticket, free cash flow, a clear presentation on where the business has been and where it's going in the near-term.
Maybe securities analysts just can't think of anything else to ask about.
This second quarter was no exception. It was a short phone call about a record sales quarter for Havertys (up 1.3% to $253 million) and the fourth best earnings performance in the company's history, CEO and Chairman Clarence Smith said.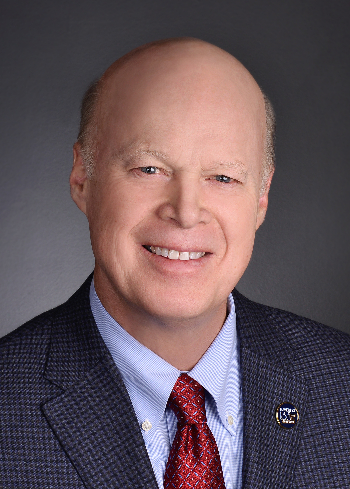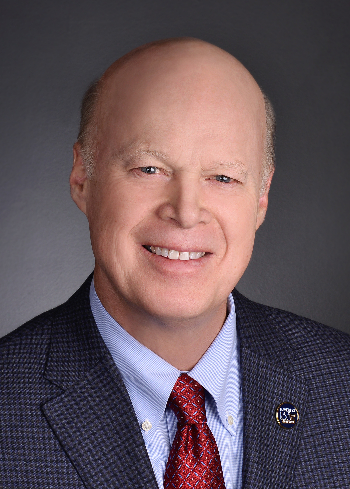 What's more, Havertys is performing this way with 18% to 20% fewer people than it had going into Covid. The difference is, they're better trained today. They're selling more so they're making more money. And since the Covid shutdown, Havertys cut its store hours, which has allowed it to staff stores with fewer people, but the same people working the full day. It's been good for everybody, Smith indicated, including the customer, who's seeing a better service.
This isn't to suggest Havertys is immune to the effects of the industry-wide slowdown. More on this and additional takeaways from last week's call:
"We've changed our business model since pre-Covid," said Smith. He then went on to explain how the retailer is doing much more with less or — in the case of its selling space — the same.
"Our store count and retail square footage is level with 2019," he said. "However, our productivity, measured by sales per employee, is up 61%," as the retailer has managed to generate more business with fewer employees.
Yes, written sales in the quarter were down like everyone else — a decrease of 13.3% in Havertys' case — but up 23.2% over 2019. The average ticket was up, too, by 39%, pushing past $3,000. Traffic is down double digits from the second quarter of 2019, and units sold are down, but with that average ticket increase, a higher closing rate and a nearly 58% gross margin, "we are producing record profits," Smith said.
The shape of business is changing. Last year, Havertys was seeing steady sales throughout the week and "balanced traffic flow outside of the typical promotional activity," Smith said. This year, and again like many furniture stores, it's been more of a back-to-normal pattern of weaker weekday traffic, but strong weekend and holiday event business.
Marketing is more focused on new customers, Smith said, because that's where Havertys has seen the best growth in average ticket size and sales volumes. It's also targeting a slightly younger customer than it usually attracts via more digital and social media advertising.
Too much inventory doesn't seem to be Havertys' problem. Smith said the retailer has built up inventory and its special order delivery times are edging close to pre-Covid levels, but he made no mention of being slammed with too much inventory, as other retailers have noted. The retailer's biggest sales gains recently have come in bedroom, where it has been able fulfill backorders on long-delayed shipments. Smith said the company expects to be in its best inventory position in years for the upcoming Labor Day holiday.
Havertys is not denying today's challenges. These would be the previously mentioned drop in traffic and new orders related to high inflation and slowing home sales. But he added that the company has been disciplined about passing along price increases when it gets them. They've been sticking, and that's contributed to the company's growing profitability.
"It's not only pricing discipline (at) the store level, but it's also with our merchants," Smith said on the call in response to the one analyst on the line with questions.
"We've been very fastidious about following up on any changes and making sure that, if we have any increases, we increase the price on the floor … I think we're getting more credit for the prouct that we're developing, and customers are willing to pay the price."
Smith added that the company believes it can increase margins further in the years ahead.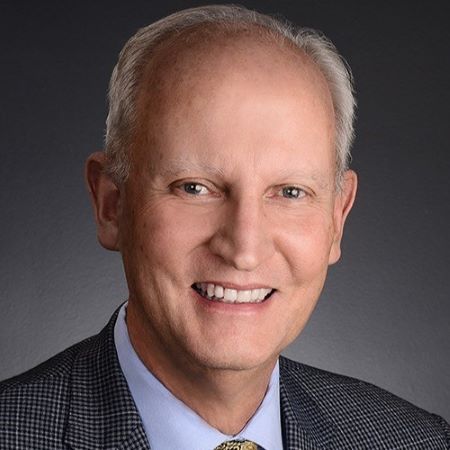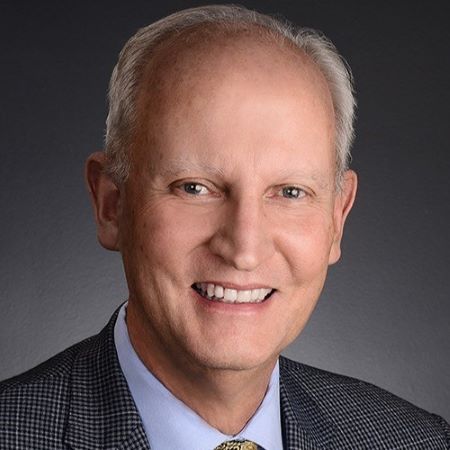 New inventory headwinds ahead? Havertys President Steve Burdette said the company is experiencing longer shipping times on imports again for a couple of reasons. First, some shippers are shifting their cargo drops from West Coast ports to East Coast ports in anticipation of potential disruptions related to West Coast labor talks. That's led to congestion at some of the East Coast gateways Havertys uses, Burdette said. And second, big retailers — the Walmarts and Targets, for instance — are prepping for the second half, including the all-important Christmas selling season, with big orders. That's leading to longer container "dwell times," he said, "as many retailers are not able to receive their excess inventory due to a softening in sales," he said.
On the bright side, Havertys has seen decreases in its contracted container rates.
Special orders poised to pop? So far that piece of the business remains flat, representing about 19% of upholstery sales in the second quarter. But as normalcy returns to Havertys' supply chain, the retailer is hoping to regain some spring in its special-order step.
"Getting our team's confidence restored in our vendors' ability to meet their new reduced lead times consistently will go a long way in us getting back to our special order goal of 25% of upholstery sales," Burdette said.