Retailers and designers in the West will get their first chance to view recently revealed designs from the spring when Capel Rugs opens its showroom doors for the Las Vegas Market being held July 24 to 28 in the World Market Center's Building A, Space A-133.

The eclectic mix being introduced by Capel Rugs includes high-value machine-made designs, elegant hand knots, stylish new braids and updated Oushak and Gabbeh patterns. Most of the introductions lean traditional in their styling, but all of them have a fresh twist.

Leading off the introductions for Capel in Las Vegas is Verve, a new hand-knotted collection from India made of 100% wool. The initial introduction features two colors — silver multi and ecru multi — with more colors likely to follow at future markets. Six sizes are available, including 2'6″ x 9′, 3′ x 5′, 5′ x 8′, 9′ x 12′ and 10′ x 14′, and a 5′ x 8′ model may retail for under $1,299.
"The Verve collection of updated Oushak patterns lives up to its name," said Cameron Capel, president of sales and marketing for Capel Rugs. "These fresh, unexpected designs are distinguished by their vitality and liveliness."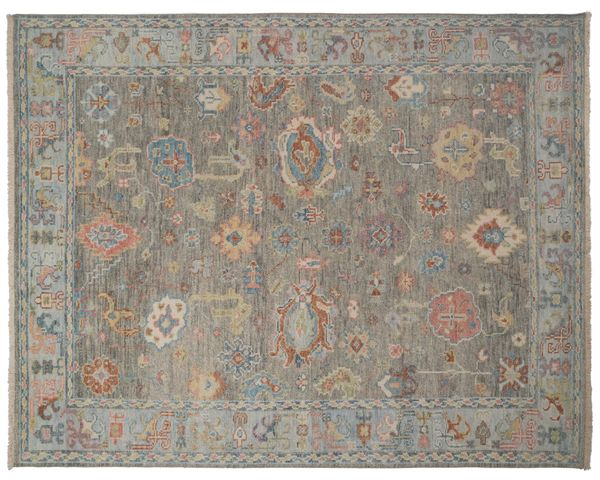 Carrara, a new hand knotted collection inspired by Renaissance art, is another new design that is expected to draw attention this market. Made in India with a luxurious wool and viscose blend, Carrara features a beautifully distressed finish and earthy colors inspired by mineral pigments. Options include four colorways — multi, beige blue, aqua and charcoal multi — and four sizes.
"Carrara features a vintage erased pattern enlivened with color," Capel says.

Also making its Las Vegas debut is Avery, a new machine-made collection in 100% New Zealand wool featuring five patterns with a high level of detail and a vintage, laid back vibe. The range of earthy, subtle colorways includes stormy gray, stone multi, onyx/cream, slate/linen and merlot. Inspired by the success of Capel's best-selling Metropolis collection, Avery is available in 3'11" x 5'6″, 5'3″ x 7'6″, 6'7″ x 9'10", 7'10" x 11′ and 9'2″ x 12'5″ sizes. A 5'3″ x 7'6″ model may retail for under $699. The collection is made in Moldova on Wilton looms.

Gabby, a new hand-loomed collection made in India of 100% New Zealand wool, is also being shown for the first time in Las Vegas. Simple yet elegant, Gabby's patterns feature abstract geometric designs on open fields of color. Four colorways are available — granite, linen, oatmeal and wheat. Sizes include 2'6″ x 9′, 3′ x 5′, 5′ x 8′, 8′ x 10′, 9′ x 12′ and 10′ x 14′. A 5′ x 8′ rug may retail for under $749.
"Both understated and refined, Gabby's subtly colored Gabbeh patterns combine natural colors with simple designs for a look that is easy to use and layer," says Capel.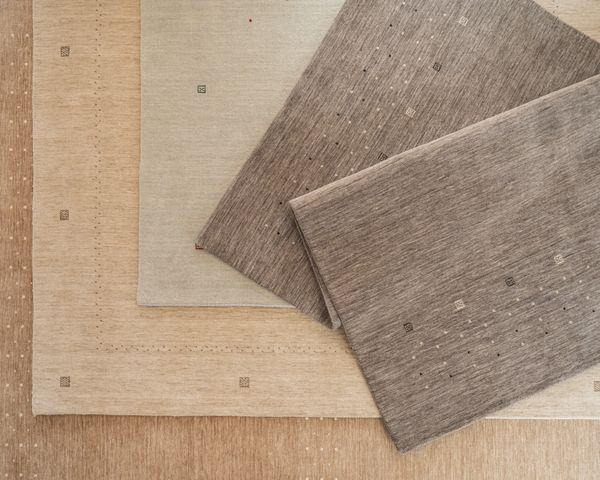 Another new collection expected to generate attention in Las Vegas is Camille. Hand-tufted in India using 100% wool loop pile yarns, Camille features four color ways — moss, pewter, icy blue and flax — with a variety of classic motifs, including damask and quatrefoil designs.

"Each versatile pattern exudes tranquility as well as sophistication," Capel said. Camille is available in 2'6″ x 8′, 3'6″ x 5'6″, 5′ x 8′, 9′ x 12′ and 10′ x 14′ sizes. A 5′ x 8′ rug may retail for under $349.

Two new made in the U.S.A. braided collections also will be in the spotlight in the Capel Rugs showroom. Naturelle is an all-natural, undyed 100% wool area rug. The six-ply yarns provide strength and durability in this reversible rug with a thick, inviting texture.
"Warm, cozy and comfortable, Naturelle is reminiscent of a favorite cable knit blanket," Capel said. "It's neutral in tone, but highly textural."

More than a dozen different sizes are offered, and the mix includes ovals, rectangles, rounds and runners. A 5′ x 8′ rug may retail for under $699.

The second new braided design being introduced by Capel is Bambini, a super-soft, 3/8″-pile cotton chenille rug crafted for children's rooms. Bambini comes in six colorways — aquamarine, cloud blue, cool grey, periwinkle, pretty in pink and sunshine — that are comforting and pleasing. The rug is reversible for extended wearability.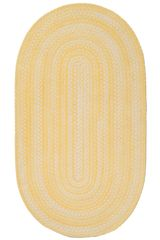 Bambini is offered in a wide range of sizes and shapes, including ovals, rounds, squares and runners. A 5′ x 8′ rug may retail for under $649.
In addition to these new designs, Capel Rugs also is introducing several other collections and line extensions this market:
Jardin is a new collection of colorful floral patterns in 100% wool with a tufted loop pile. Made in India, Jardin features a backing material made of cotton cloth. Three colors are available — Rosa, Fiesta and multi — along with three sizes — 5′ x 8′, 8′ x 10′ and 9′ x 12′. A 5′ x 8′ rug may retail for under $449.
Zagros is a traditional, hand loomed Gabbeh construction made of 100% New Zealand wool that features minimal patterning with simple, stylized figures and shapes. Three on-trend colorways with rich, saturated tones are offered — verdant green, steel gray and cobalt blue. Zagros is available in 2'6″ x 9′, 3′ x 5′, 5′ x 8′, 8′ x 10′, 9′ x 12′ and 10′ x 14′ sizes. A 5′ x 8′ model may retail for under $749.
Abington, a relaxed, highly textural design, is being expanded with two new sizes and two new colors. The new sizes are a 2'6″ x 9′ runner and a 9′ x 12′ model; the new colors are verde and ginger. Hand-woven in India with a casual, beefy appeal, Abington blends New Zealand wool and Indian wool with a reversible construction.
Braymore, a tranquil, cozy hand-knotted collection made in India that reinterprets timeless Ziegler and Ushak designs, is being expanded with two new patterns — Barrett, in medium blue and beige colorways, and Amara, in cypress gray. Rendered in hushed tones with subtle color gradations created by 100% space dyed wool, this creative new collection puts a fresh spin on classic motifs.
Post navigation