AVONDALE, Ariz. – At its annual senior executive meeting recently, mattress manufacturer King Koil held a special team-building event in which company executives filled 240 bags with school supplies, books and small toys for underprivileged children near its corporate headquarters here… The bags were donated to HandsOn Greater Phoenix, a nonprofit organization whose mission is to support critical community needs while creating volunteer opportunities designed for working people.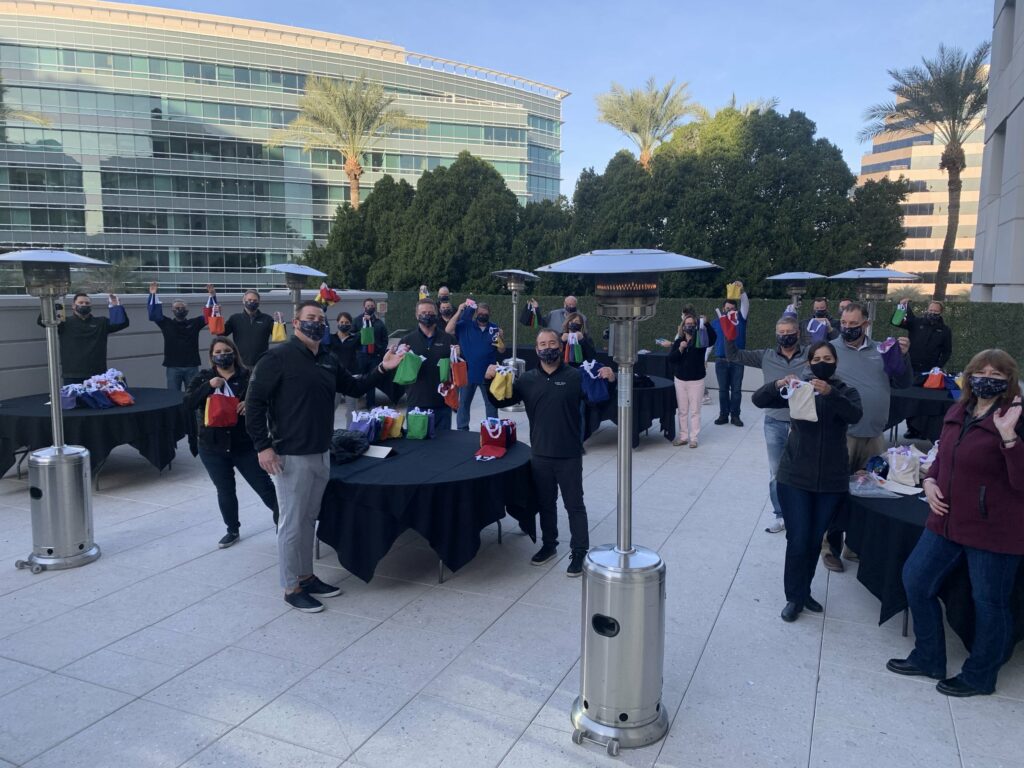 "For almost 30 years now, HandsOn Greater Phoenix has been offering working people in our community the opportunity to make a difference through volunteer efforts of all kinds," said David Binke, King Koil's chief executive officer. "The organization has established an impressive track record in increasing volunteerism in the Phoenix area, and we at King Koil are honored and delighted to work with them and to help them achieve the organization's mission."
For the event at the team meeting, King Koil executives split into six teams of four, which participated in a friendly competition in creating the bags. The company holds a charitable event at each annual team meeting, along with other team-building efforts.
Supporting charitable organizations – especially those that benefit children – is a core value for King Koil. Previous philanthropic initiatives include bicycle-building and skateboard-building events to benefit underprivileged children; donations to organizations such as Camp Carefree, which provides a free camp experience for children with chronic, terminal or debilitating conditions; and donations to City of Hope, the research hospital that treats people with cancer, diabetes and other diseases.
King Koil has also conducted events such as a visit to a local boys and girls club, during which company executives were introduced to members of the club and played basketball and board games with them. When the company opened its headquarters and manufacturing facility here in 2018, it donated mattresses to the Avondale Fire Department to outfit two of its fire houses.
HandsOn Greater Phoenix is part of the HandsOn Network, an alliance of volunteer organizations working to help communities through service and civic engagement. The organization has affiliates throughout the United States and abroad.
A leading global mattress manufacturer, King Koil supports more than 25 licensees in more than 80 countries where King Koil mattresses are manufactured and sold. Headquartered in Avondale, Arizona, the company has a long, rich history that reaches back to 1898 when Samuel Bronstein founded United States Bedding in St. Paul, Minnesota. What started out as six employees in a small factory has continued to grow. During the 1930s, U.S. Bedding improved the bedspring and was looking for a new name for its product. From there, the King Koil name was born. For more information, visit www.KingKoil.com.