LOS ANGELES — The City of Hope's International Home Furnishings Industry's recent West Coast Golf & Tennis Tournament raised nearly $800,000 for cancer and diabetes research and care, exceeding the expectations of the tournament committee.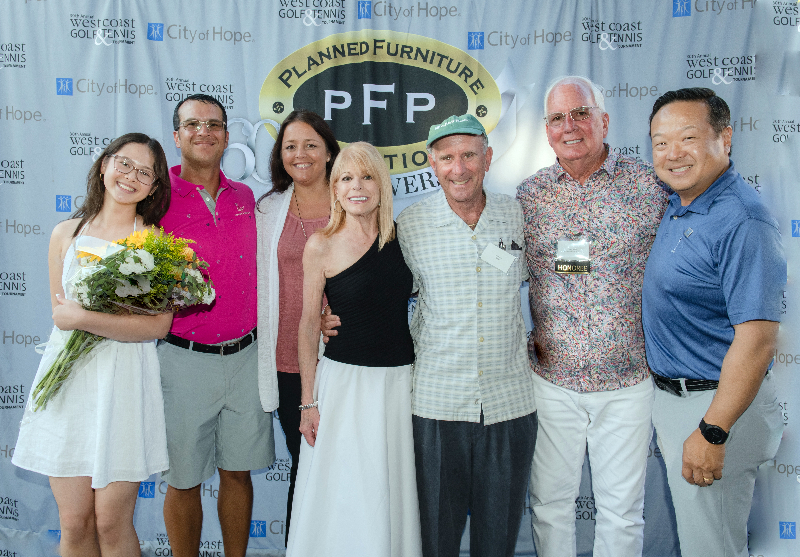 This industry group, one of City of Hope's oldest and most successful chapters, according to a release, honored industry veteran Roy Hester, executive vice president of Planned Furniture Promotions. Hester and the PFP team had only six months to raise awareness and support for the 30th annual event — a shorter-than-usual window due to Covid-19 delaying the prior year's event.
"There are many heroes in the 2022 success story, but we know that the real heroes are the ones that we come together for, the patients and families across the country who come to City of Hope in their greatest time of need," said Rick Powell, committee co-chair for more than 20 years.
Caitlin Herron, an 18-year-old cancer survivor, and one of those heroes, addressed attendees of the dinner that concluded the June 13 event. Diagnosed at age 12 with a rare and aggressive form of leukemia, Herron sought treatment from City of Hope. Cancer-free for five years, Herron shares her story to put a face on the disease and the lifesaving results of City of Hope, one of the largest cancer research and treatment organizations in the United States and a leading research center for diabetes and other life-threatening illnesses.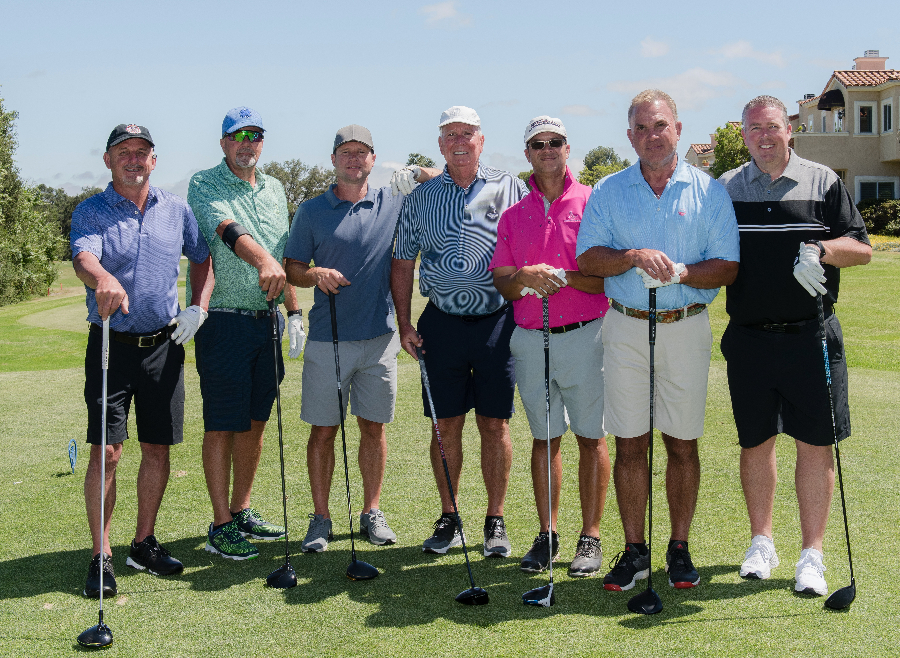 "It's not just adding years to life, but life to years. That's the reason we're all here," said Dr. Edward Kim, who also spoke at the dinner. Kim is senior vice president and physician-in-chief, City of Hope Orange County, and professor and vice physician-in-chief, City of Hope National Medical Center.
He updated sponsors and attendees on City of Hope's recent accomplishments and initiatives, which include acquisition of Cancer Treatment Centers of America and its network of care centers in Georgia, Arizona, Illinois and California; Hope Village, an on-site hotel for patients and their families who are receiving treatment or transitioning out of hospital care; outpatient facility expansion, including the addition of more than 26 national experts in oncology and endocrinology to City of Hope faculty for a new $1 billion Irvine, California, campus and network of care in Orange County; and continued advancements in drug development and manufacturing to find new therapies and cures for cancer and diabetes.
"In addition to all the sponsors, more than 50 volunteers made the event come together as smoothly as possible, and we could not have done it without them," said Irene Crowell, committee co-chair for 20 years.