Lineage Furniture aims to offer a competitive domestic option to retailers struggling with overseas container and supply obstacles
PITTSBURGH — Chris Pelcher, former executive vice president, general manager and chief merchandising officer for Art Van, Wolf and Levin Furniture, has launched a domestic case goods company debuting next month at the High Point Market.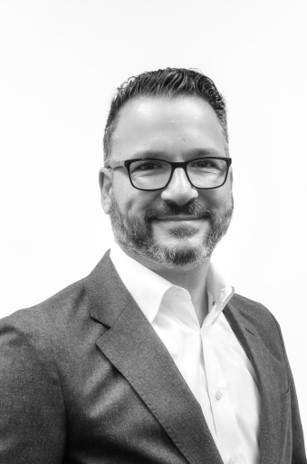 Lineage Furniture, with factories in New England and Ohio, is starting with eight domestically made all-wood master bedroom collections crafted from American Appalachian hardwoods, including maple, oak and birch. Solid wood queen beds will start at under $999 retail and bed, dresser and mirror packages start below $2,999. The start-up company will show June 5-8 at 108-110 E. Martin Luther King Jr. Drive, 2nd Floor, around the corner from Synergy's showroom.
"The goal was to position the line at or near landed pricing for higher end Vietnamese or Indonesian bedrooms and well under other U.S. made goods," Pelcher said in a release. "The big advantage with Lineage is it's made in the USA and we have production availability for the quantities retailers need now" says Pelcher.
Five of the first groups will come out of Lineage's New England production facility and will feature 66-inch by x 40-inch dressers, 56-60-inch high headboards, contrasted English dovetail drawer boxes, German made full extension side glides and a proprietary new mattress support system. In addition, Lineage is offering what it calls "Flex Finishing," which allows retailers to select their water-based finish.
"What I want to give the retailer are choices," Pelcher said, adding that Lineage also will allow retailers to fine tune their stocking program.
The products coming from the company's facility in Ohio will be part of Lineage's Elite program — all hand built by Amish and Mennonite craftsman. They include all of the features noted for the New England-made product, plus a selection of best-selling special-order colors available.
In the release, Pelcher shad he's leveraging his more than 30 years of furniture retail experience and 20+ years of domestic and overseas product development experience to launch Lineage.
"They are timeless, on trend and will satisfy an extremely wide range of consumers," he said. "I've been lucky in my career to not only have deep knowledge in the furniture retail space but also in furniture product development with decades of experience in Asia and here in the U.S. Over the years I have developed a well-rounded sense of the what the retail buyer needs and what the end customer wants and how to build product to satisfy both.
Since March of 2020 Pelcher, through his Furniture Insights Consulting Group, has worked with several Top 100 retailers and suppliers and said he has seen first-hand the impact the supply chain and ocean freight challenges have had on retailers and the furniture business overall.
"The events of the last 14 months have and will leave retailers scarred. Folks are paying over $10,000 for a container from Vietnam right now. Couple that with inconsistent production availability and you have quite an unfortunate situation. What Lineage Furniture has created is a 'safe harbor' for retailers. An all wood, domestic case-goods supplier that you can depend on. Great products and fantastic quality at a fair price that will ship and sell."
Pelcher said Lineage gives retailers "another arrow in its quiver" in the master bedroom category, which, for more than a year, has been severely impacted by major overseas supply chain issues, multiple and compounded price increases, raw material shortages and container rates that, in some cases, have been three to four times higher than what retailers were paying last year at this time.
Pelcher said Lineage also has put together a "best-in-class sales team," with a combined 100+ years of furniture experience.
"The Northeast and Midwest have long legacies of high-quality furniture craftsmanship; we are leaning into that," Pelcher said. "It's a privilege to be able to tap into the talent and resources that reside in our own country."