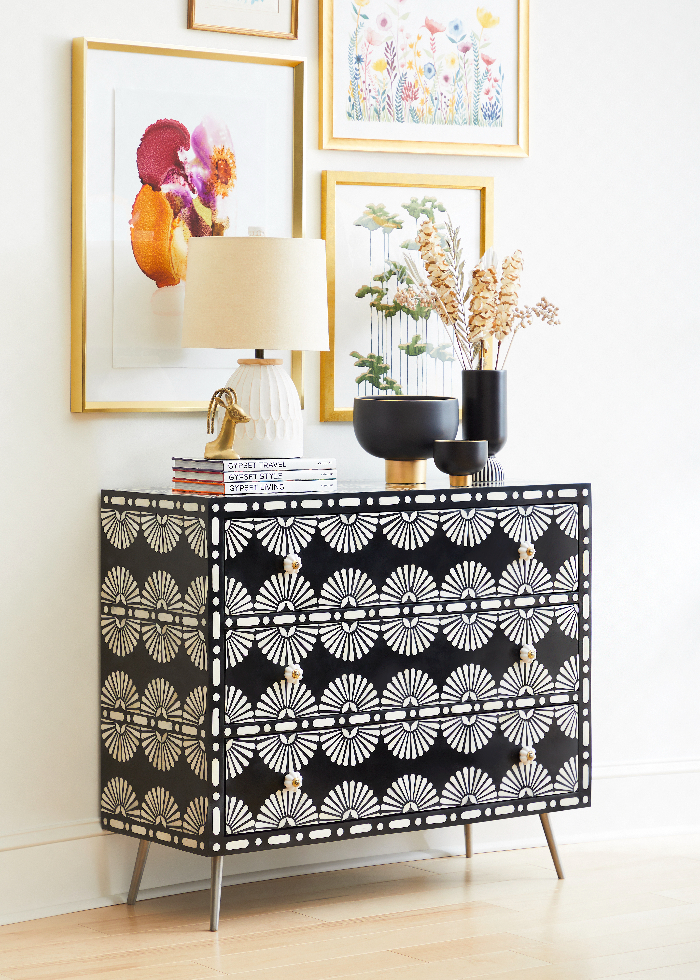 Sherrill Furniture is excited to announce that the Luca Chest from its brand Sherrill Occasional has received the 2022 Luxe RED Award for Furniture Design: Case Goods. Designed by Cindy Hall, vice president of case goods merchandising, the Luca Chest is a visual feast of mixed materials, dazzling details, and hand-crafted quality to last generations.
Under the helm of Hall, the case goods design for Sherrill Furniture has taken a fresh direction over the last few years. Most recently seen at the 2021 fall high point market when the Sherrill Occasional showroom debuted new occasional collections.
"My goal is to provide designs that speak to customers who want to express themselves through their furniture. At home, the best way to do this is to highlight an item that has personality, tells a story, and is the star of the room," says Hall.
The Luca Chest was one of the products introduced to the case goods product line this past fall at high point market. The frame features a beautiful inlaid floral design in a symmetrical pattern accented with stainless steel legs. The hardware adds a feminine flair with its floral design in white porcelain with gold accents.
"Sherrill Furniture Company strives to deliver excellence in every piece of furniture that our customers order", says Dax Allen, vice president of marketing "and it's an honor to see our newest design being recognized as excellent by this distinguished panel."