Effective this month, the Uyghur Forced Labor Prevention Act will monitor goods made in the Xinjiang Uyghur Autonomous Region
CHARLOTTE, N.C. — A recent alert from supply chain experts CV International reminds us of legislation that could have an effect on the global sourcing of certain materials potentially used to produce furniture and other items, in this case materials produced in China.
The June 10 alert noted that the Uyghur Forced Labor Prevention Act (UFLPA) passed by both houses of Congress in December will be enforced starting June 21. The legislation aims to combat the unethical treatment of ethnic minorities in the Xinjiang Uyghur Autonomous Region of China, by making sure goods imported into the U.S. are free of materials or components produced by these individuals under forced labor situations.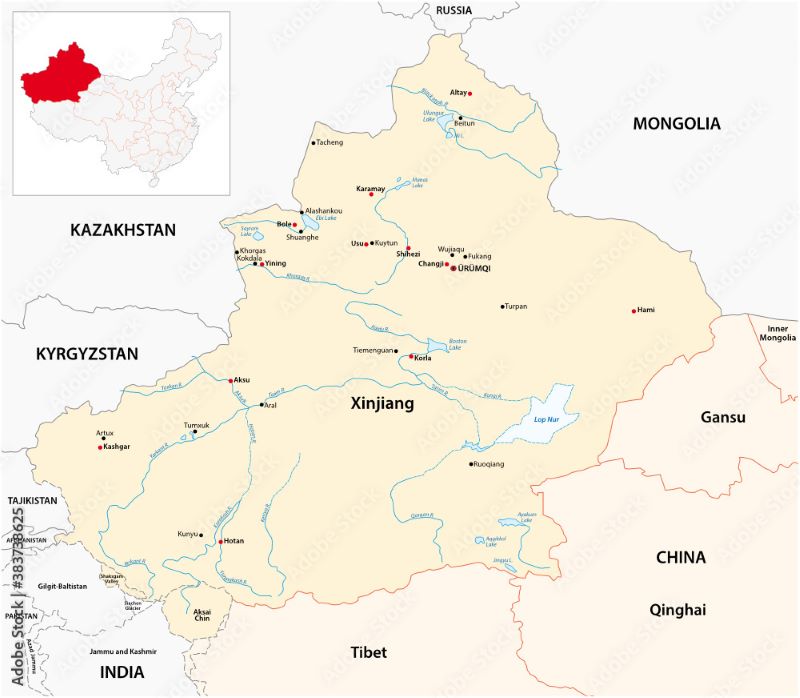 The legislation was spurred in part by allegations from Han Lianchao, vice president of pro-democracy group Citizen Power Initiatives for China, that forced labor is commonplace in the region. This region is also said to produce nearly 84% of China's cotton, making any material made with cotton likely to be produced by individuals subject to forced labor.
CV International's alert noted that other materials produced in the region include aluminum and polysilicon, the latter of which is used to produce solar cells used in solar panels.
Of course the materials of most interest to the furniture industry include cotton, much of which is used in upholstery fabrics, and aluminum, which is most commonly used in the frames of outdoor furniture including seating and tables.
None of this is to say that any specific furniture importers or manufacturers in the U.S. are selling products with these materials. But in case they are, the CV International alert places them on notice that the government will be monitoring this closely.
"The U.S. had already stepped up anti-forced labor efforts, but this legislation raised the burden of proof to a new level," CV International said. "All goods produced in whole or in part from goods mined, grown, or produced in the Xinjiang Uyghur Autonomous Region (XUAR) will be presumed to have been produced with the assistance of forced labor and will be denied entry into the U.S. It is up to the importer to offer a rebuttal by providing "clear and convincing" evidence that the goods were not produced with the benefit of forced labor."
Thus, the industry, is now faced with another directive to maintain the integrity and legality of its supply chain, similar to other directives such as the Lacey Act, formaldehyde emission standards and conflict minerals, the latter of which aims to combat the use of materials mined in war torn regions of the Democratic Republic of the Congo.
With conflict minerals, public companies in particular are required to disclose efforts they make to ensure their supply chain is free of such materials, most of which are used in metal components. Companies that have recently reported their compliance, include Ethan Allen, Haverty Furniture, Hooker Furnishings, Tempur Sealy International, Bassett Furniture, La Z Boy,
Each May, these and other public companies detail their efforts to ensure the integrity of their supply chain. While not necessarily 100% error proof, their efforts as detailed in these public filings provide a road map to how others can help ensure their products don't use materials sourced from the Xinjiang Uyghur Autonomous Region of China.
It's a complex process for sure and no one says maintaining a clean and legal supply chain is ever easy. But in the case of the Uyghur region, companies that comply not only will make a social statement against China's use of forced labor. They'll also be following the letter of the law. Both steps are critical to helping end these types of unfair labor practices in China and other parts of the world.