FARMINGTON HILLS, Mich. — Tom Lias, president and CEO of Gorman's Home Furnishings & Interior Design, has been named Michiganian of the Year by The Detroit News.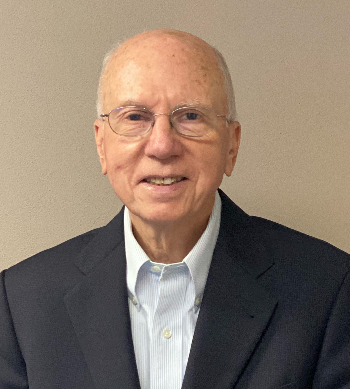 The annual honor recognizeds the work being done by leaders who have stepped up to meet the challenges facing Michiganians and lent talent, labor and/or resources to help meet them. According to The Detroit News, Lias was recognized for being "instrumental with rebranding and bringing awareness to The Arc of Oakland County's Forever Plan." 
"We are grateful for the relationship we've built with Tom Lias," said Tom Kendziorski, former executive director of The Arc of Oakland County and current board member. "Champion advocates like Tom are hard to find but so important. He enables us to extend our outreach of advocacy into the community, to help families, and to educate the general public and continue to evolve to meet changing needs. He's always questioning, is this the best possible way?"
Having served in roles on The Arc of Oakland County board of directors, including as its president, for more than 12 years, Lias first became acquainted with the nonprofit as he and his wife sought resources for their son, David, who has Fragile X syndrome, which impacts brain development. 
The nonprofit organization helps make a difference in the lives of children and adults living with intellectual and developmental disabilities who rely on them for assistance in everyday living. Its Forever Plan program advocates for people with intellectual impairment or other developmental disabilities after their parents or guardians are no longer able to handle their affairs.
In addition to Lias' personal work with The Arc of Oakland County, Gorman's, in partnership with Stressless by Ekornes Furniture and its Lifeline of Hope campaign, hosts — and has for a dozen years — an annual community-giving campaign that benefits the nonprofit.
"I have had the privilege of working with Tom Lias for a very long time. He is always willing to look in the mirror first making sure he and his organization are headed in the right direction," Jeremy Hoff, CEO, Hooker Furnishings, said in a release. "His willingness to change and lead change is one of his many strengths. Amazingly, he is an even better human being."
A military veteran, Lias began his career in the furniture industry more than 45 years ago. Before joining Gorman's in 1983, he co-owned and served as president of La-Z-Boy stores in New Jersey, New York and Pennsylvania. Lias was named Gorman's president in 1996 and CEO in 2017. He spearheaded the company's best 100 Brands strategy that includes names such as Bernhardt, Hancock & Moore, Hooker, Stickley, Lexington, W. Schillig, and more.
Other Michiganians of the Year named by The Detroit News include Mark Reuss, General Motors Co. president; Faye Alexander Nelson, Michigan director of the W.K. Kellogg Foundation; Danny Fenster, editor and journalist; and M. Roy Wilson, president of Wayne State University. Read more here: 2022 Michiganians of the Year.
To learn about the annual Lifeline for Hope campaign and The Arc of Oakland County, visit http://www.gormans.com. or http://www.thearcoakland.org/.