RTA manufacturers shift some product back to North America to eliminate high shipping costs from Asia
JAMESTOWN, N.Y. — RTA resource eSolutions Furniture, the brand representing North American manufacturers Bush Furniture and Bestar, is undertaking a major reshoring initiative that will expand its domestic capacity from 60%-70% in the next couple of years, representing an investment between $15 million and $20 million.
The company told Home News Now that since last fall, it has already moved its popular Cabot home office and storage furniture collection back to the U.S. from China, accounting for more than 50 pieces when factoring in four finish options that were being done in China. Adding in other pieces in the collection being produced in the U.S. in four other finishes, there are roughly 100 SKUs in the collection expected to be made in the U.S. by year end.
The company also is looking to move an additional 100 SKUs to the U.S. from Asia in other categories by the end of the year.
In the first quarter, the company began producing Cabot in its Jamestown, N.Y. factory. Over time, it also plans to utilize capacity in the Lac-Mégantic, Canada Bestar production facilities as part of the reshoring effort.
The Bush Jamestown plant primarily produces residential and commercial office, as well as bedroom, storage furniture and closet storage, while Lac-Mégantic produces wall beds, home office and some entertainment furniture.
Newly reshored products will be assigned to each of the various plants depending on the available capacity and the capabilities of each facility.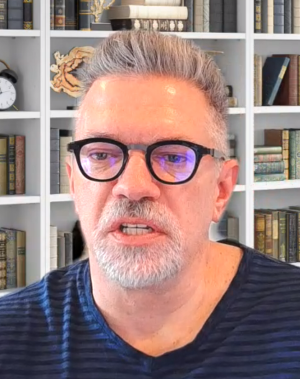 "It is definitely a two-year initiative to increase domestic capacity as a whole — both up in Lac-Mégantic as well as our Jamestown facility," Mark Weppner, executive vice president, eSolutions Furniture, told Home News Now. "That is our two areas of focus. With this global flexibility, you will see the placement of products according to the capabilities of the factory, so we will be fully capable of making wall beds in the future in our Jamestown facility and will make them brand agnostic or more category specific or format specific, which gives us greater flexibility to move them to the most efficient location to manufacture."
That said, the company also likely will continue to make certain products and components in places like China, Vietnam and even Malaysia, Weppner said of the need for a global supply chain.
However, high container costs from Asia have cut into the profits of certain products, including the Cabot office collection, which further necessitates reshoring certain products.
"This is the first wave of product that is coming back to North America from Asia that we have done in years," Weppner said, noting that the company previously brought several items back to the U.S. to fill in some capacity in Jamestown, including pieces in the Cabot collection done in four of the eight finishes.
Weppner said China tariffs have not been detrimental to the profitability of the collection. However container costs that have risen from $4,500 pre-pandemic to in excess of $18,500 per container have been a challenge.
"You can only raise prices so much to counter those costs," Weppner said.
He added that some other products that have been imported from Asia have also been put on hiatus due to the high transportation costs.
"They weren't poor selling products — they were actually good selling products, but the increased costs of containers made it unprofitable to bring them over at this time."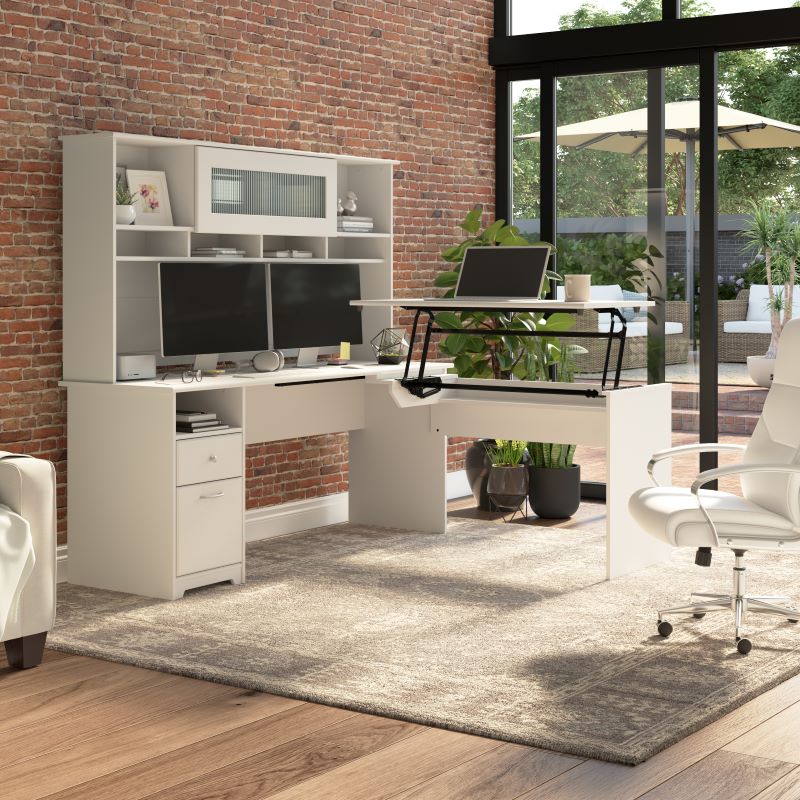 With Cabot representing some 20% of its small office, home office category, the company is now reviewing which other products to shift back to North America, Weppner said, noting that the company has worked with a paper supplier based in Japan to be able to produce laminates and finishes in North America that match what it still has produced in Asia.
"Which gives you the advantage that you can have components made over in Asia and be able to marry them together here with what you do in the U.S.," he said. "You can move production around the world — in Asia and North America — and not have to worry about this constant matching of papers, which is probably one of the most problematic issues in moving a product."
"If you are a little bit off (in matching colors) you have to separate inventory," he added. "We have been successful enough where we are not going to have to go through that process."
Part of the company's investment will include a adding some more workers along with new automated equipment and also extending certain shifts to increase production efficiencies.
While it was not immediately clear the exact cost savings dealers might expect on certain products, the reshoring effort will allow them to receive finished goods more quickly as they are produced and inventoried domestically.
"One of the biggest benefits, in addition to a cost advantage in making it domestically, is that we are also able to control our own manufacturing levels, so there are higher turns of inventory," Weppner said. "So we are able to get twice the amount of efficiency out of our inventory if not more depending on our lot sizes and our frequencies of manufacturing runs…With an import product, it more or less gets burdened based on the lead time for production as well as the ocean time."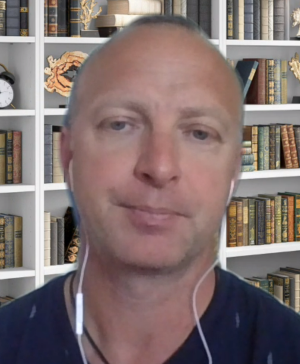 Martin Tardif, senior vice president of business development and product, and a third generation member of the family who founded Canadian-based Bestar, said that reshoring certain products makes more sense than ever.
"It doesn't mean we will not have a supply chain that is not going to be throughout the planet, but some product will be most relevant to be made in America and some product will be OK to stay in Asia," he said, adding that the reshoring effort is just one more challenge the companies have experienced throughout their many decades in business.
He noted that due to the continued importation of certain components from Asia, it is difficult to say exactly how much product will be made domestically with the reshoring effort. But he said the shift will result in the need for more suppliers in North America that will be closer to the manufacturing base here.
"It will be product by product," he said of the shift of various SKUs and categories. "Reshoring means being closer to the market and having more partners within the U.S. and Canada who are closer to the manufacturing facilities. That is why we are doing this one product at a time… The agility of reshoring is going to be the key to our success here."