MEBANE, N.C. – Luxury bedding manufacturer, Kingsdown, the leading authority in sleep diagnostics, has partnered with physician, board certified sleep specialist and sleep coach Dr. Angela Holliday-Bell to bring the Kingsdown message—Sleep to Live—to life on social media.
A campaign featuring Dr. Holliday-Bell launched on Instagram @lovemykingsdown late last month with an announcement of the collaboration, followed by ongoing posts and video footage throughout the month of May documenting the Dr.'s journey with the Kingsdown brand. Reels begin with her introduction to the brand during a stay at the historic Hotel Weyanoke in Farmville, VA—a boutique hotel noted for its high-touch hospitality and mid-century style—where she experiences sleeping on a Kingsdown mattress for the first time. As the story progresses, the Dr.'s more than 11.2K Instagram followers are able to witness a mattress shopping expedition to Green Front Furniture, where she and her husband experience the innovative technology of the in-store bedMATCH® diagnostic system, choose the Kingsdown mattress right for them, and ultimately welcome the delivery of their new bed to their home.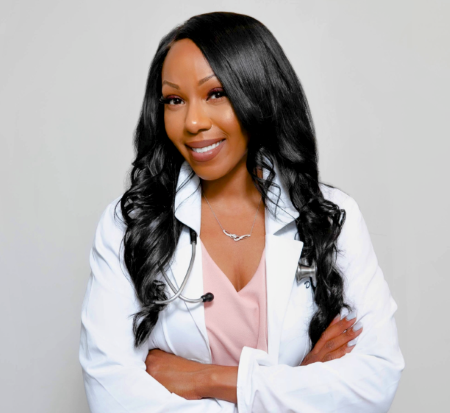 Kingsdown discovered Dr. Holliday-Bell as an ideal partner who aligns with the brand's promise of quality, restorative sleep following an exhaustive search of micro-influencers with a minimum of 10,000 followers. "She rose up very quickly as a credible and animated voice given her credentials as an MD and a sleep advocate, and high caliber, bona fide expert in wellness as it relates to sleep," said Kevin Spencer, vice president of marketing and branding at Kingsdown. "We wanted someone with dimension and authority and she's a relatable, self-made young professional with a dynamic, attractive lifestyle, who herself suffered from insomnia for years. She firmly believes that better sleep leads to better mental and physical well-being and she created The Solution is Sleep LLC to provide transformative, targeted, and customized sleep coaching based on proven therapeutic techniques to help her clients take back control of their sleep."
A board-certified physician specializing in advanced pediatrics, Dr. Holliday-Bell earned her Bachelor of Science in Cellular and Molecular Biology at the University of Illinois Urbana-Champaign, her Master of Science in Biotechnology at Rush University, and her Doctor of Medicine at the University of Illinois Chicago College of Medicine.
According to Spencer, Dr. Holliday-Bell's education and experience speak directly to the DNA of the Kingsdown brand. "We're very excited to be working with her, because she is a dynamic personality with a loyal following able to reach and educate consumers in new ways about how important sleep is to their well-being," he said. "She embodies and fulfills the Kingsdown mission—improving lives by improving sleep and is a natural fit for our Sleep. Love. Share. digital platform. She adds value and vitality to our brand marketing and will serve as another key touch point over the coming months when consumers are evaluating their sleep options."
"I am ecstatic to be given the opportunity to work with Kingsdown on amplifying their brand voice" said Dr. Holliday-Bell. "I hope to inspire others to view the importance of a good night's sleep as a priority in one's self-care journey." Dr. Angela Holliday-Bell can be followed at Kingsdown's Instagram, https://www.instagram.com/lovemykingsdown, her website: https://thesolutionissleep.com, and her Instagram, https://www.instagram.com/thesleep_md.