Company has begun production in its Mexico plant and invested $1 million in equipment at California plant since the start of the year
RANCHO CUCAMONGA, Calif. — Mattress manufacturer South Bay International's recently expanded North American capacity will result in another 10,000 mattresses produced each month, or nearly double its original capacity of 5,500 mattresses from its California production facilities.
This includes some 7,500 mattresses being produced each month from its new 200,000-square-foot plant in Juarez, Mexico and another 2,500 per month being produced at its California plant, according to Toby Konetzny, senior vice president, business development.
The plant in Mexico is a vertically integrated facility that pours foam and produces pocketed coils as well as complete mattresses. Production on pocketed coils started in the past two weeks, and the plant began pouring foam this week, Konetzny told Home News Now. He added that the plant is expected to begin shipping mattresses in another two weeks.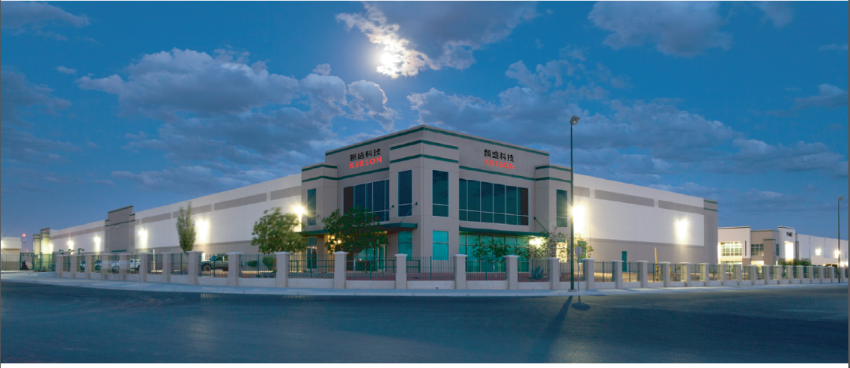 Operated by company parent Keeson Technology Corp., the Mexico plant will add about 7,500 mattresses a month to the company's overall production. Meanwhile, the facility's foam pouring and production capabilities lessen the company's reliance on China for these materials, although South Bay will continue to bring in some specialty foams from China, as well as adjustable bases, mattress covers and pillows.
The company said it also has spent about $1 million in manufacturing equipment at its 225,000-square-foot California plant so far this year. This investment includes a new production line, a new C3 pack and roll machine, a new sewing line and some additional automated conveyors, Konetzny said.
Through this capital investment, the company is able to produce 8,000 mattresses a month in that facility, up from about 5,500 per month previously, Konetzny noted. It also has boosted its number of employees by about 50% for a total 55 workers.
"We added equipment to increase our capacity there in California," Konetzny said. "That is still a big part of our business with customers that like our handcrafted Made in the U.S.A. story."
South Bay also recently added a distribution center in Santa Teresa, New Mexico, that will warehouse and ship the finished goods produced in Mexico.
While the Juarez plant and New Mexico distribution center will serve customers in the Midwest and East Coast, the California mattress production facility and companion 225,000-square-foot distribution center will serve customers on the West Coast. The company also continues to operate its distribution facility in Ridgeway, Va., which also serves customers on the East Coast and Canada.
For customers on the East Coast and Midwest, this additional warehouse capacity in New Mexico will mean being able to get product shipped within a few days, versus more extended lead times from California. South Bay initially expects to use about 30,000 square feet of the 300,000-square-foot facility, but has room to expand over time.
The company's investment in its North American manufacturing over the past few years is a nearly complete turnaround from its initial business model dating back to 1993, importing finished product from China.
However, antidumping and countervailing duties the U.S. government placed on China and other Asian-made mattresses in the past few years forced the company to abandon its China imports for a domestic manufacturing model it has today for mattresses that retail from $599 and $999 in queen.
Indeed, the company's continued imports of materials such as foam reduced its exposure to foam shortages in the U.S. last year. But here too, it determined that having a vertically integrated capability in Mexico would work to its advantage over time, particularly due to ongoing shipping challenges and shipping costs out of Asia, not to mention recent Covid-related shutdowns that are currently affecting parts of China.
"We are trying to diversify our logistics. That is the crux of it all," Konetzny said, noting that it still makes sense to import some items. "It is hard to get away 100 percent from importing something."