HIGH POINT — Lane Home Furnishings has expanded its global sourcing mix with a new line of accent furniture from India.
The lineup includes some 55 new pieces launched at the April 2-6 High Point Market in its showroom in space C-1258 of the International Home Furnishings Center.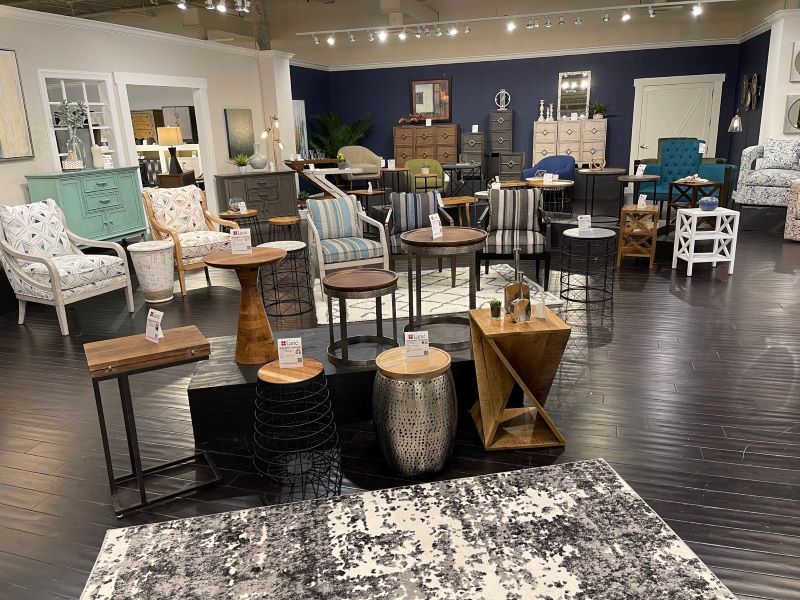 The line represents some of the best capabilities India has to offer with a mix of accent tables, storage pieces, shelf units and drum-shaped tables. These pieces mix materials such as solid mango, a species native to India, as well as hammered metal frames and bases.
The company has previously sourced accent furniture from Vietnam and China, with more than 500 items in the line. Lane went to India to achieve a diversified palette of looks and materials to use in similar types of items that ship fully assembled.
"These pieces look like they are made one piece at a time and that's because they are," said Todd Evans, president, case goods and global sourcing, noting that the materials story and handmade versus machine made nature of the line adds value to the mix.
"It all ties into the whole idea of providing value where you need it most. We were just looking for unique looks." said Jay Quimby, executive vice president, sales, noting that the program will add to not replace the current mix out of Vietnam and China.
He also noted it will ship in full and partial containers with other accents and other product categories respectively. The entire line from India also will be available from the company's warehouses in Mississippi and North Carolina.
Evans noted that the line is expected to ship in the summer months and be in stock sometime this fall.
The accent line is just one part of the company's growing product mix. It also launched new products throughout its line this market ranging from stationary and motion upholstery to case goods and youth bedroom.