High Point Market, NC — TOV Furniture is thrilled to announce a deeply innovative collection, designed exclusively by 6 powerhouse black interior designers. In a perpetual state of motion, the brand is known for designing bold, playful and luxurious yet approachable pieces that are innovative, unique and stylish.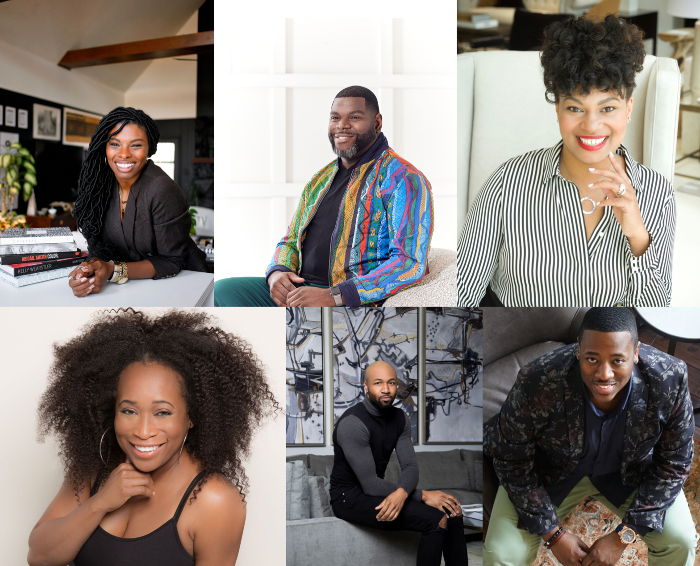 The TOV team has worked closely with 6 phenomenal interior designers and creatives to design and develop their newest offering, The Voice Collection, officially launching at High Point Market this April 2022.
The TOV team created The Voice Collection from a want and a need to address the lack of visibility for the black design community in the industry – a community that has yet to receive the recognition it truly deserves.
"It was never a hard decision for us to create The Voice Collection," says Chaya Krinsky, CEO of TOV Furniture. "We all share a community of followers, a love for design and a belief that furniture should represent who you are. We had the opportunity to be a part of a major moment in industry history and provide a stage for these six designers to showcase their exceptional talent. While we feel that a collection of this size has come far too late, we are thrilled to be able to help bring it to life. At TOV, we operate with one rule — Don't Be Boring…and Carmeon, Don, Nile, Nicole, Erika, and Justin are anything but."
Each designer worked closely with the TOV team to bring their own inspiration and design initiatives to life from start to finish. From Carmeon Hamilton's Adu Chest, Etta Coffee & Side Table and Simone Credenza, each reflecting a major design event in her life, to Nile Johnson's Abreeyah Sofa, Jibriyah Bed and Makai Console Desk, inspired by and named after his three children, each talented and passionate creator brings something different to this collection, but ultimately, they all bring heart and a wealth of knowledge that is here to be celebrated and expanded upon.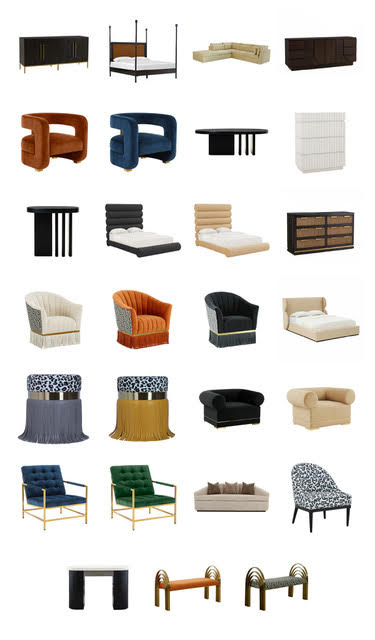 The entire collection, by designer, includes:
Carmeon Hamilton: Adu Chest, Etta Coffee & Side Table, Simone Credenza
Nile Johnson: Abreeyah Sofa, Jibriyah Bed, Makai Console Desk
Don Ricardo Massenburg: Ricardo Accent Chair, Durwin Bed, Ayanna Accent Chair Erika Ward: Ava Bed, Brooke Dresser
Justin Q. Williams: Jessie Modular Sectional, Van Accent Chair, Crystal Accent Chair, Alon Media Console
Nicole White: Enid Accent Chair, Ajani Ottoman, Mavis Bench
Twenty + SKUs are available in The Voice Collection and will be officially launching at April's High Point Market where TOV Furniture's Showroom lives. A meet-and-greet launch party is scheduled for Sunday, April 3rd at Congdon Yards in Downtown High Point and will feature music, food, drinks and local vendors, along with all 6 designers and the TOV team. The collection will be available for purchase on Friday, April 1st at https://tovfurniture.com