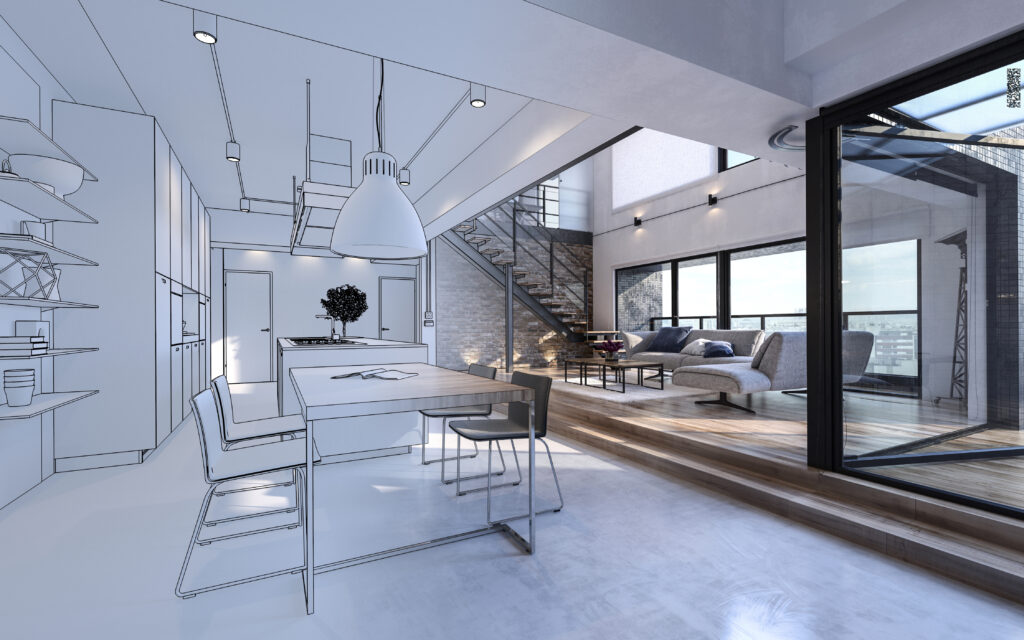 It's easy to think of the trend-oriented, design-focused side of the home furnishings business as fun. It IS fun. Color, pattern, texture, silhouette. This is where the industry gets to play.
But there's nothing frivolous about design, even the most whimsical design.
Design is where consumers interact with home furnishings: They're drawn to the fabric on a sofa, the finish on a sideboard. Sure, they care about price and construction. With today's supply chain bottlenecks, they care a lot about delivery dates. But most buy, when it comes down to it, because of how a piece looks.
And that's why the publishing group that launched Home News Now and Casual News Now is bringing you Decor News Now. HNN focuses on the manufacturing, marketing and retailing of home furnishings, primarily case goods and upholstery. CNN does the same, with a focus on outdoor furnishings and the retailers who sell the unique category.
With Decor News Now, we're addressing another key part of the business — product launches and design and trends across furniture and accessories categories. We're focused on the needs of interior designers and fashion-forward, service-oriented, high-end retailers — and the home furnishings sources that serve them.
KEY TRENDS
In thinking about our launch, I've been reflecting on a number of key trends — some shaping the industry over decades and some emergent — that have changed the way the industry approaches design and designers. Many of them overlap. In no particular order:
Retail closures and consolidation: After years of consolidations and closures, there are fewer retailers overall and far fewer brick-and-mortar locations. That leaves home furnishings sources needing new channels through which to sell their products. In terms of sheer dollars and volume, online and direct-to-consumer are the big ones, obviously. But the design trade offers producers a fertile, trend-setting and still-growing market.
House porn: In its earlier days, HGTV and other home-oriented media were resources for DIYers and ambitious house flippers, but that programming eventually gave way to dream remodels led by high-profile designers and luxe real estate shows set all over the world. The shift has elevated consumers' tastes and driven demand for both higher-end products and designer-endorsed brands.
The age of Instagram: Social media platforms, initially led by Pinterest and Facebook but now dominated by Instagram and TikTok, have turned us all into photo-snapping, image-obsessed posters, chronicling our lives in images. The COVID-19 pandemic shifted the focus away from enviable travelogues and festive party selfies to interior design shoots. When your co-workers are going to see your home office or living room on Zoom, you want that space — or at least a corner of it — to look its best. (Witness the rise of Room Rater, a Twitter account "rating bookcases (and) backsplashes" in the homes of TV reporters, news anchors, political analysts and others since the spring of 2020.) As any interior designer or furniture marketing VP knows, photographing a space forces you to look at it in a new way, and we've seen consumers invest in pieces that look good as a background.
A service mindset: It takes a lot to get consumers off their sofas and into stores to shop these days. Oh, how easy it is to scroll, click and buy online. Successful omnichannel retailers have to offer services shoppers can't get anywhere else. Most consumers don't understand proportion, placement and color palettes, or don't feel comfortable with the concepts, especially when thousands (or tens of thousands) of dollars are involved. Retailers that offer professional design services, from partnerships with local interior designers to in-house design consultants, help customers feel comfortable — and can encourage them to purchase additional pieces to complete their room or home. Retailers act as curators, too. No matter how many filters they offer to narrow the search, massive online retailers can overwhelm consumers with choice. Consumers weary of decision-making appreciate an edited selection.
Household names and expert influences: Just as more traditional home-oriented media ushered in an era of celebrity designers with their own home lines, social media has led to the rise of design influencers, whose own audiences reach into the millions. Personality-driven design is intoxicating to followers who want to be like — and buy like — influencers.
Home as haven: As waves of COVID-19 variants continue to wash over the world, home feels like a safe place for consumers. Even as much of life has returned to pre-pandemic pacing and structure, many people continue to spend more time at home than in the past. They want those homes to be functional, comfortable — and beautiful.
The democratization of design: Designers have evolved their own businesses, offering fresh creative services to reach consumers at a variety of income levels in new ways.
HIGH POINT AHEAD
When I started in the home furnishings industry (at risk of giving away my age), furniture markets didn't cater to the design community. In many High Point showrooms, meeting their needs was an afterthought, at best.
How things have changed. We are heading into the High Point Market, where designers lead trend tours and curate social media showcases of the very best the market has to offer, where vendors tout their services and programs for the trade, and where High Point x Design is working to position market district as a year-round destination for interior designers and an inspirational center for design.
This story first appeared in our sister publication Decor News Now. See more here.