LOS ANGELES – Ecommerce agency BrandJump has announced its new team of Associate Directors, charged with leading the company's key service offerings across merchandising, enhanced content and online sales strategy. This team of Associate Directors is comprised of:
• Luke Schoenly, Associate Director of Brand Management
• Jolynn Wilkinson, Associate Director of Sales
• Bianca Capasso, Associate Director of Merchandising
• Melley Richards, Associate Director of Brand Content

Reporting to CEO Josh Walter, these roles will head the individual teams that work directly with BrandJump clients, primarily home furnishings manufacturers, to grow their ecommerce business.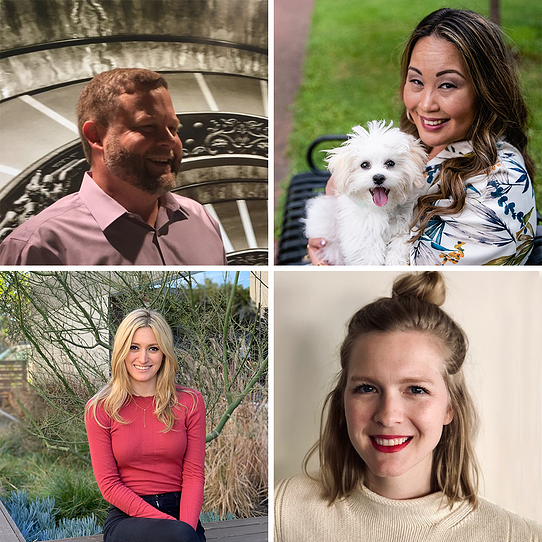 "This team of Associate Directors are all experts in their craft, and I'm thrilled for them to take the reins in their respective areas," Walter said. "The collaboration between these smart minds will continuously strengthen our teams and maximize the service to BrandJump clients."
Schoenly, a nine-year veteran of the company, will oversee the Brand Management team responsible for leading day-to-day business strategies for and driving revenue for BrandJump clients. Schoenly brings extensive experience in the home furnishings industry, previously serving at YDesign Group and other high-end furniture retailers.
Wilkinson has been with BrandJump since 2017, having formerly worked in sales, planning and merchandising functions with top retail brands including Amazon and Saks Fifth Avenue. In her role, Wilkinson leads BrandJump's Account Management team, which steers client relationships with major internet retailers throughout the U.S.
Having joined BrandJump in 2020, Capasso brings strategic leadership to the company's ecommerce merchandising team, which is responsible for how brands are presented across various internet retailers. Capasso previously oversaw ecommerce brands across categories for the home and fashion retailers Nordstrom Rack and HauteLook.
Newly appointed as Associate Director of Brand Content, Richards most recently held the role of Home Center Manager at BrandJump and worked for the company for nearly four years. In this role, Richards will lead the content strategy for clients to raise brand and product awareness and increase conversions across their internet retail partners. Prior to BrandJump, Richards worked as a site merchandiser for Target.com, as well as managing ecommerce categories at Gartner Studios and Newell Brands.
BrandJump also recently made several additions to its senior leadership team, bringing on Sarah Schaale as Director of Marketing; Pieter Hutahayan as Director of Technology; and Donna Osorio as Director of Human Resources and Administration.
"This leadership team is dedicated to making BrandJump the first-class agency to our clients," Walter said. "We're also building a healthy, enjoyable place to work for our team and are committed to continuous improvement that will let evolution and innovation thrive. The best is yet to come."