NEWTON, N.C. — Having already garnered business from dealers around the country, upholstery manufacturer Newton Coley LLC is making its debut at the upcoming High Point Market with plans to further expand its dealer base.
At the April 2-6 market, the company is showing about eight of its 10 collections in a 1,600-square-foot showroom in space 110 of Market Square Tower.
The debut occurs as the company is expanding in its hometown of Newton with a new 80,000-square-foot plant that is just about a mile from its original 8,000-square-foot workshop also in Newton.
President Brian Newton told Home News Now that the company expects to initially use about 30,000 square feet of the space, and will invest as much as $100,000 in new lighting, new sewing machines, cutting tables, work benches and equipment for its packaging process.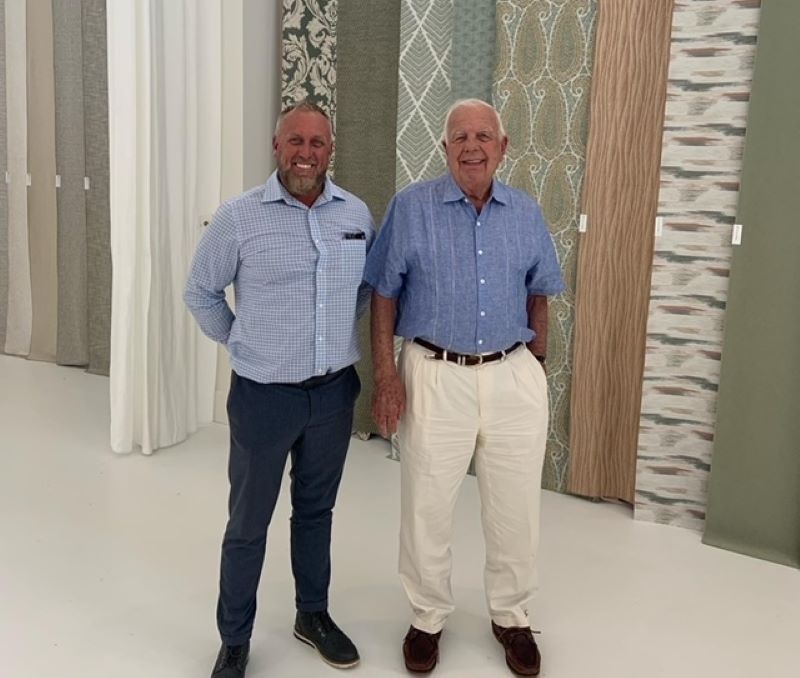 The plant is expected to begin shipping right after the April Market, with orders going out the door in roughly 12 weeks from the time of order.
The expansion is in response to the success the company is having in the marketplace since Newton Coley launched in May 2021. Newton said the company was producing about 600 pieces a month in December and is expecting to produce 2,400 a month in April and grow from there as it expands within the new plant.
It had roughly 14 employees last fall and has 25 currently, Newton added.
"We will be up to 50 before you know it," he said. "We will add a few more sewers, cutters, upholsterers, along with packers and general laborers. We have a stack of applications we will pull from when the time comes and have no issue finding people wanting to work for us. I wish we could hire most of them now when they walk through the door, but we have to be smart and make great hires at the opportune time."
"We are so excited to more to our new facility," he added. "The space we are in now is tight and we are making it work, but we do not have the space we need to be efficient. In this business that's the name of the game, efficiency."
On that note, the company is also doing more processes in house.
Laura Coley, director of design, said that the new plant is building its own frames, which allows the company to avoid transportation time and costs between suppliers and the plant. It also allows the company to fix issues with frames in house versus having to send them back out to be repaired.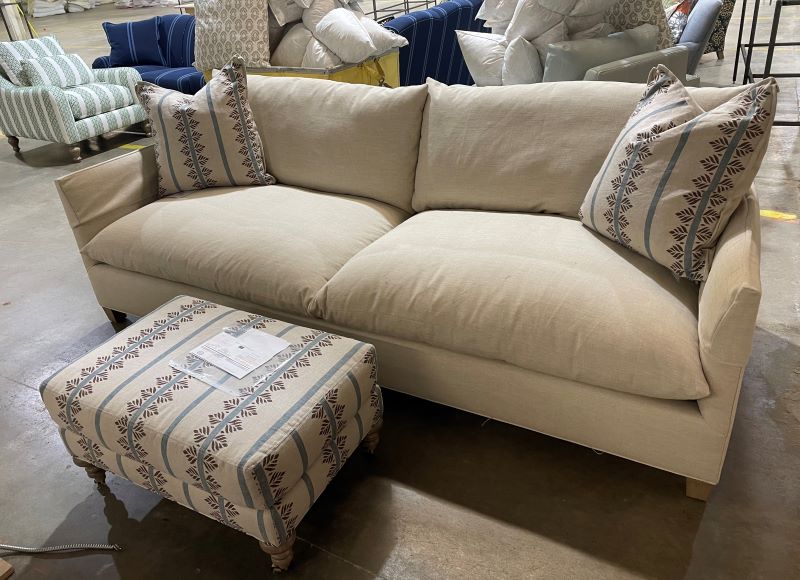 "Under the same roof is a frame plant, so what we are trying to do is expand on the whole concept of lean manufacturing," she said, noting that doing this work outside the plant adds extra time and expense to the production process, which could easily translate into shipping delays to retailers. "We are putting so many elements of our production under one roof so when that frame comes off the CNC router it is just pushed straight into upholstery manufacturing, and that eliminates time and money."
"And if there is something wrong with the frame and it has to be rebuilt, it doesn't have to go back onto a truck for repairs," she added. "All kinds of elements like that have been eliminated."
She also noted that major suppliers of foam and springs are just a mile away, meaning that key raw materials can be available almost immediately. In addition, she said, many of these companies have done business with Newton Coley partner Bill Coley, the founder of Lee Industries, for many years.
"These relationships were established 50 years ago when Bill started Lee Industries," she said. "And when you do business honorably and honestly, it comes back in spades in your favor and now these companies will do anything we need…So what has happened is the reward for doing good business has come back to him."
Fabric and leather suppliers are also close by and are holding inventory for Newton Coley, thus allowing it quick access to hundreds of options, she said.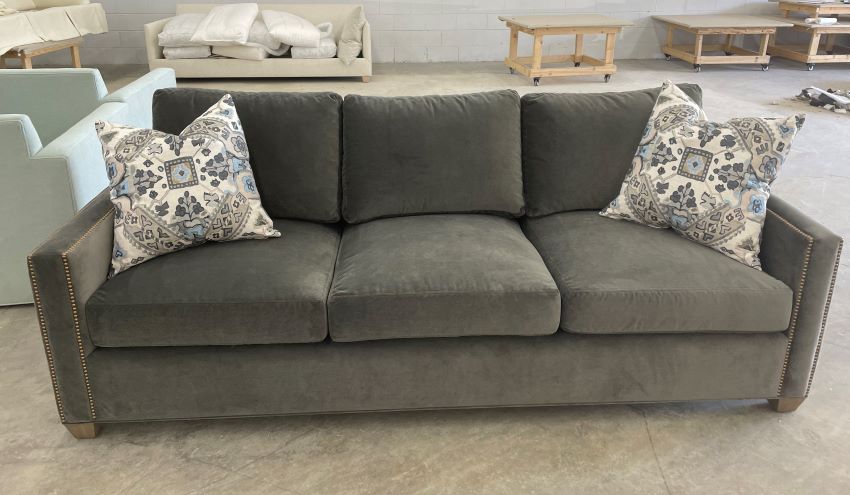 The selection it shows at market also represents the company's efforts to get product to its customers as soon as possible. Groups shown will include focused combinations of sofas or loveseats with companion chairs and ottomans available in fabric, leather and slipcovers. Sofas are targeted to retail from $1,500 to $2,999, Coley said, noting the goal is to keep the line focused in order to deliver to customers when promised.
"We have stayed small because we are trying to stay close to our 12-week shipping promises," she said. "And we can inventory every frame, all the foam, the springs and the fabrics as we keep the collection lean. We will probably expand at some point, but right now we want to build a really happy customer base, so we are keeping it tight."
That said, Coley added that the line is offering a range of styles incorporating classically contemporary to classically traditional design footprints.
"Those things can sway from one to the other based on how you cover them, and we've got covers that are very contemporary and very traditional," she said. "But the one thing that is absolute is that there will be lots of color in that showroom. And it's touched up with colors from Kelly Green to Blush Pink. It is really packed with color.
"And if they like the classic traditional colors, we have loads of those too, but to really make the impact I wanted, I loaded the showroom with color."
She added that 30% of the mix is also in performance fabric, but said most of the company's suppliers can provide performance at a small upcharge.
"They have been really helpful to us," she said of the flexibility, options and support offered by its supplier base.
She also said that the line also has been updated for style and comfort.
"What we have done is taken a lot of the traditional roll arms and track arms and scaled them down to be really delicate," she said, referencing a traditional camel-back George Smith-inspired design from the 1830s that has been freshened up with a different arm and a different turned leg. "We are just doing classic things freshened up."
In addition, she said, the company has padded its pillows and inserts with extra down for comfort and that the distressing of finishes shown on hand crafted legs complements the fabric selection.
"So the mission is to be really fresh and unique but small enough and lean enough that everything is inventory and we can run that through the factory and get it out," Coley said. "We haven't even been to a market and we have opened dozens of accounts that have received their product in under the promised time…The most important thing, I think, for the company right now is to come into a market that has really disappointed retailers who have had to turn around and disappoint their customers with these 30, 40, 50-week deliveries and be able to come in and give retailers a way to redeem themselves with their clients."
Newton, the company president, said the company will continue to do some OEM work for various clients, but noted that the main focus will the Newton Coley line.
"Newton Coley customers will always come first," he said. "Our sales team has done a terrific job and, in this year alone so far, we have added eight new clients and are looking to add more this upcoming market."