Vystar will split into two, clearing the path for a reverse merger between the home furnishings retailer and potential industry candidates
WORCESTER, Mass. — Vystar Corp., parent company of Rotmans here, said it plans to split into two companies, separating its non-furniture and bedding subsidiaries into a new publicly held company.
The move via a dividend, it said, will result in a Vystar that is singularly focused on the furniture and bedding industry, setting up a clearer path for reverse merger candidates in the industry. A reverse merger is a way for private companies to go public by merging with an existing publicly-traded company, such as Vystar. It's considered a quicker, less expensive way for a private company to reach public status (and the related capital markets) than the more traditional initial public offering route.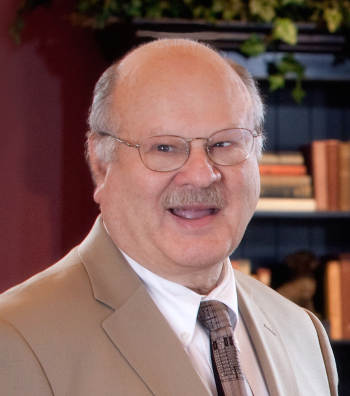 Vystar said it is taking this action of splitting the businesses, "after early discussions with companies interested in a potential reverse merger" with Vystar and its Rotmans subsidiary.
"We have been approached by parties interested in different Vystar divisions," said Steve Rotman, CEO of both Vystar and Rotmans. "We always explore options, but after thorough analysis, we believe that a reverse merger by a significant furniture retailer or other manufacturer into Vystar could yield a four to six times multiple over a buyout.
"Rather than a one-time buyout payment, a specifically targeted reverse merger could create a combined entity that could have significantly higher revenue ($100 million to $150 million), increased buying power to achieve greater economies of scale for enhanced profits ($10 million to $15 million) and a higher PE ratio. Ultimately, we believe this would support a significantly higher share price and greater market cap."
In addition, Vystar would receive shares in the new company giving it a 9.5% ownership stake.
Rotman told Home News Now he believes that retailers, including independents, should consider the public funding route as a way to compete against online giants such as Amazon and Wayfair, which in some markets are opening distribution right in their backyards and providing same-day delivery as a result.
"I think furniture stores have  to understand that in order to get the funding they need to grow rapidly, they need to access the public markets," Rotman said, "The problem is how is a (furniture) store going to compete in the future?"
"My feeling is that I think people are going to have to realize that the public markets are where the funds are being invested," he added. "There are not a lot of people investing heavily in the private sector. So private brick and mortar stores are having a hard time getting growth."
Rotman did not disclose the companies that have expressed interest in a reverse merger.
Under the plan Vystar's RxAir, Vytex and Fluid Energy Conversion subsidiaries will spin off into a separate new company. However, Vystar would retain a Vytex license that allows for the use of Vytex latex material in the manufacture and retailing of mattresses, pillows, bed toppers and upholstery for Vystar and Rotmans.
Retaining that license, Rotman said "could create an additional revenue stream … and add value over time if the merger partner chose to pursue that avenue."
"We think that the future is going to be in natural products, and Vytex has the best latex products on the market in terms of their purity," Rotman said. "So the advantage is that this would give somebody access to Vytex to use in bedding and upholstery… We also have formula for wood covering and wood polishes. This is another direction that we think adds value to the furniture and mattress reverse merger."
The RxAir NewCo (new company) dividend record date is set for June 30. Vystar previously announced the planned spinoff of RxAir and Fluid Energy Conversion  but has now added Vytex into the mix. See the full release here.  
HNN Editor in Chief Thomas Russell contributed to this report.