Plant has more than doubled in size, allowing it to produce a greater mix of wood product
HO CHI MINH CITY, Vietnam – Youth and master bedroom manufacturer Maxwood Furniture's latest expansion in Vietnam is expected to provide retailers additional capacity at a time when importing Asian-made product remains a challenge.
Yet ongoing consumer demand combined with the expense and difficulty flowing goods is causing retailers to search for alternatives, whether in or outside of Asia.
Enter Maxwood Furniture, whose recently completed expansion more than doubles its footprint to 1.3 million square feet, up from 600,000 square feet previously.
Completed in late 2021 and opened at the start of this year, the expansion also will add 300 workers to the mix initially, bringing its current workforce to around 1,400. When the facility nears full capacity, this number is expected to grow again to 1,800, Maxwood President Stephen Jensen told Home News Now.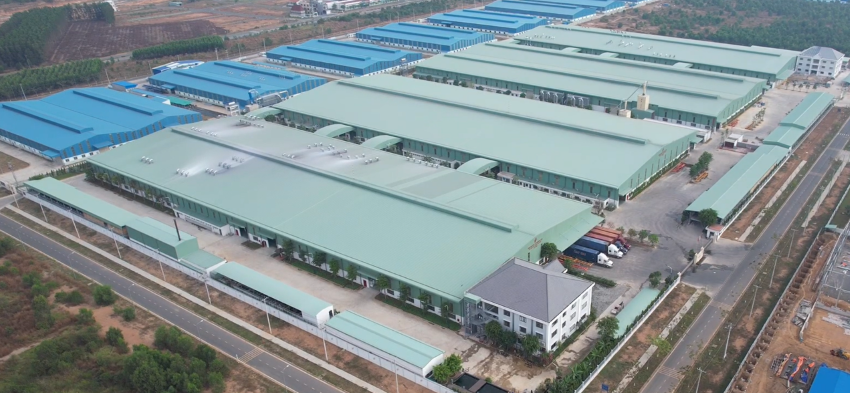 He added that the company was previously able to produce up to 100 containers per month of finished goods, which has grown to 175 with the expansion. This is expected to grow to 225 per month "at full deployment," Jensen said.
He added that the facility, which now mainly produces solid wood furniture featuring some MDF components, also will begin producing some melamine sets as well as some "light upholstery" such as upholstered headboards and some upholstered seating, including dining table benches with padded seats.
"We have many customers we manufacture products for, and we will continue to do this," Jensen said, adding that the company is also open to help retailers that are looking for manufacturing alternatives. "We have extra capacity."
He said the facility also is designed to offer many different capabilities, not just in bedroom furniture, but other categories. For example, at the upcoming April High Point Market the company will show new consoles, side tables, dining tables and benches alongside its new youth and master bedroom collections.
"We manufacture mainly bedroom furniture, but are expanding into other segments," Jensen said, noting that the company also makes a lot of KD products such as dressers and bookcases. "We mainly use solid wood and MDF paneling, so we can make anything really…We have both labor intensive and very automated production lines."
The facility, he added, also can serve a variety of needs, whether it be larger production runs or smaller runs tailored to custom designs. It also features two types of finishing lines both a 4,380-foot cart line and hanging finishing lines totaling more than 16,000 feet.
"More capacity will result in more options to add more products for existing customers," Jensen added. "But with the increased capability, there will be more options for expanding the variety of products that can be added."
At the upcoming April 2-6 High Point Market, the company's newest offerings can be seen in its showroom in space 226 of Centers of High Point Hamilton.